18 – Jr Handler to Pro: 10 Tips to Beat the Odds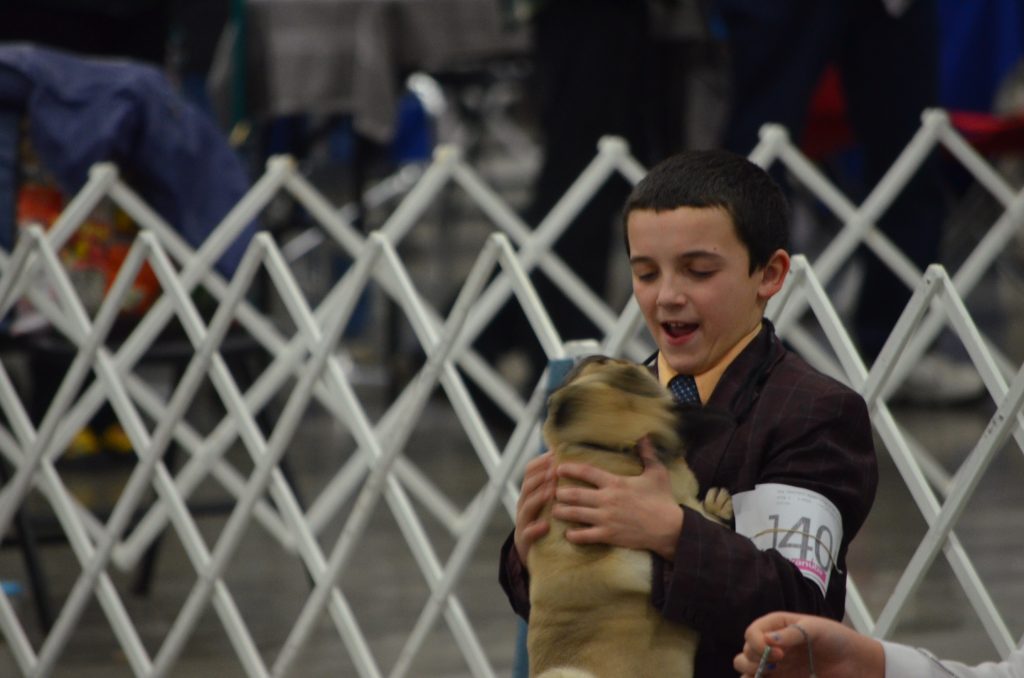 Junior Showmanship
Develops character and responsibility, commitment and dedication, and win or lose...sportsmanship.
Requirements:
Age 9-18
AKC Registered purebred dog
Jr. Showmanship number from AKC
Future Breeders and Judges
Our youth, our juniors are the future breeders, handlers, judges and caretakers of our breeds and sport.
Bring your love of the dogs, and never forget WHY?
10 Tips to Start a Handler Profession
Climbing the Ladder is Tough... People say bad and mean things, and are not always nice.  Just work hard and keep your focus.
Work as an Apprentice - Learn!  PHA and AKC Registered Handlers have apprentice programs and fast track to membership.  Find a handler in a breed or group that you are interested in.  Challenge yourself to work with the tough dogs.
Keep working as an Apprentice until you know billing, safety, vet med, responsible care, vehicle maintanance, emergency skills, conditioning, grooming,  and training. Learn the breed standards. Learn animal behavior, body language, and breed temperaments
Help other People - Hold the door open, help with an armband, be willing and able to do cover conflicts for other handlers.
Takes Time to Learn the Business. Take college level classes - accounting, vet tech, business management, real estate, and tax planning.
Save your Pennies - When you launch, you will need to purchase a safe reliable vehicle, and build credit for kennel facility and housing.
Save More Pennies - Consistent clientele builds slowly and you will have expenses to maintain through that growth period.
Stick with What you Know - Start in your breed and group.  Stay in your familiar geographic region where you have a support structure.
Be Fair and Honest - With clients, peers, and help. Word of mouth advertising is the best and your reputation is everything.
Be Respectful with fellow handlers and judges - do not solicit other handlers clients, check with prior handler if their client has paid in full before taking them on.  Clients have a right to change handlers, but communicate and be up front with everyone.
Join PHA or AKC Registered Handlers Association
Membership is both belonging and giving back...
LIVE YOUR JOY...DOGS COME FIRST