33 – The Voice of Westminster Goes Hollywood: David Frei and Kennel Club of Beverly Hills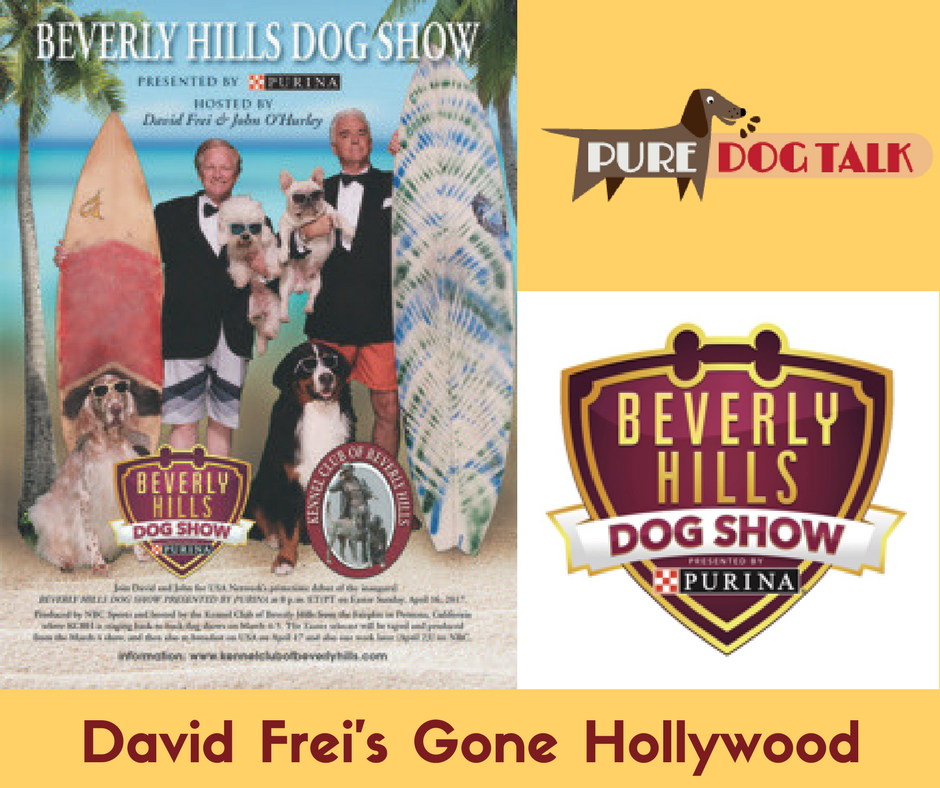 Podcast: Play in new window | Download
Was the "Voice of Westminster" Your First Mentor?
David Frei was "The Voice of Westminster". For 27 years, David opened our eyes to the traits, instincts, stories and wonder of purebred dogs.  From David we heard about border collies and herding, Belgian Malinois as police dogs, golden retrievers, fox terriers, bloodhounds, siberian huskies, and so many more.  Almost always, the reason behind the pom-poms on the poodle was clearly defined.
Listen to Episode #33, Feb 27 on puredogtalk where David joins Laura Reeves for a walk into his beginnings and career in dogs.  Homage is given to his many mentors, especially in Afghan Hounds.  David talks about Pat Craige Trotter and "Craige-Hounds", a name respectfully given for her dominance in Norwegian Elkhounds.