40 – Breed the Best, Love the Rest: Doug and Michaelanne Johnson on Old English Sheepdogs and Bouviers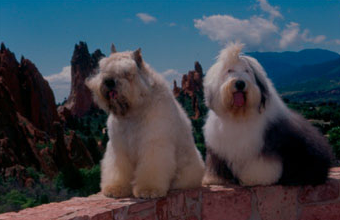 A Family Affair: How to Balance Family and Breeding
Recorded LIVE at Westminster Dog Show.
Doug and Michaelanne Johnson of Old English Sheepdog and Bouvier des Flandres fame raised 5 children while handling show dogs and running a Colorado Springs, CO boarding and training kennel.
Winners of the AKC Breeder of the Year and Herding award in 2006, credit goes to the family as a whole.  Son Colton Johnson is now a professional handler and the four girls help run the family kennel business with everyone having an input on the breeding decisions.
The Johnsons breed Old English Sheepdogs under the Bugaboo prefix originated by Canadian breeders and mentors John and Edie Shields.