*Coming Soon!!*
Pure Dog Talk Audio Book & Ebook!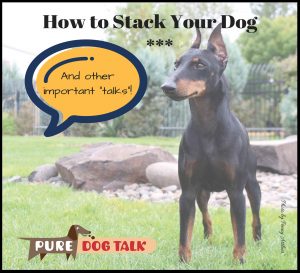 The first in a new series that organizes our most popular podcast episodes in one quick, convenient package, with bonus material and special guest appearances!! Perfect for gifts, road trips, puppy packets and more.
As we close out the second full year of bringing you Pure Dog Talk, searching the nearly 250-episode library for a single topic can seem overwhelming! So, once again, we got your back…
Watch for the debut of our first book, "How to Stack your Dog …. and other important talks." Named for the enduring popularity of that early episode, this book covers everything from selecting your purebred dog, through training, problem solving and counting the pup's first championship points. Audio and downloadable ebook due by the dawn of 2019!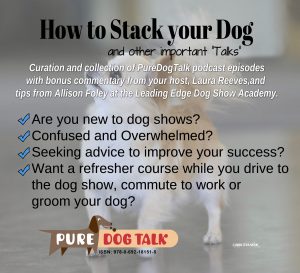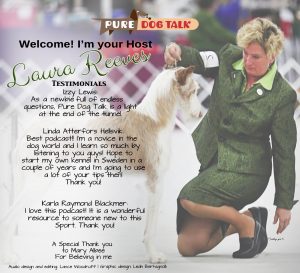 This book is designed for folks new to purebred dogs and dog shows. People who are seeking help, mentorship and advice with their new dog.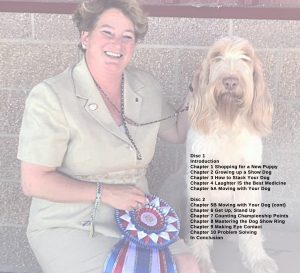 I hope you are as excited as I am!! Reach out with any questions or to pre-order
(PS VERY limited initial order available!!) to laura@puredogtalk.com …
No products were found matching your selection.