34 – Sussex Spaniels, Hunt Tests, Search and Rescue: Pluis Davern Tells All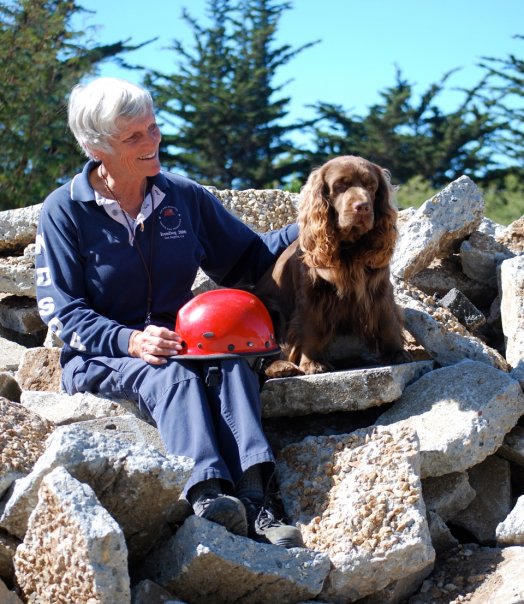 A Two Part Episode on PureDogTalk
Sussex Spaniel fan or not, the accomplishments of Pluis Davern is a must-listen to.  Many of us would like to see our dogs instincts at work – in the field, on the hunt, herding, or retrieving on land or water.  Pluis Davern has excelled, not only in spearheading the creation of spaniel hunt tests, but in focusing her field and obedience experience to direct Search and Rescue training and service.
Pluis Davern
2011 AKC Breeder of the Year – Sundowner Sussex Spaniel
First Sussex Spaniel, Vicar of Lexxfield CD was first Sussex Spaniel to win Best in Show in the U.S. and place in the group at Wesminster.
Helped create Spaniel Hunt Test
One of two women who formed the National Disaster Search Dog Foundation. Trains teams for FEMA.
AKC Licensed Judge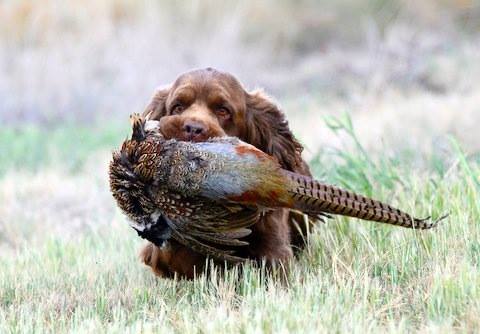 Photos Courtesy of Search Dog Foundation
KNOWLEDGE IS POWER — FRANCIS BACON
Pure Dog Talk is grateful to all of the mentors in our sport who support us with their knowledge, their kindness and their generosity. JOIN us today in providing access to this invaluable "watering hole" for anyone who is thirsty for knowledge. Your pledge of as little as $5/month helps guide the next generation of dog fanciers. Click the "Be My Patron on Podbean" button to join our "listener supported" team at Pure Dog Talk.