362 — Joseph Vergnetti: the Art and Science of Dog Breeding | Pure Dog Talk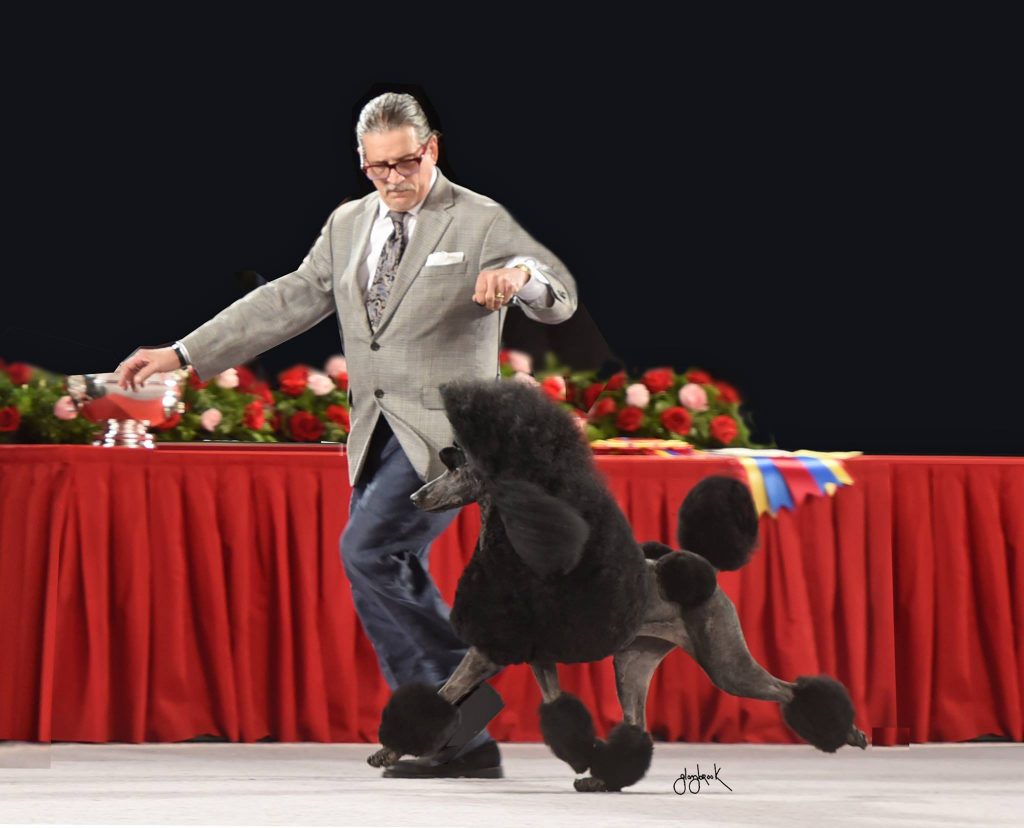 Joseph Vergnetti: the Art and Science of Dog Breeding
"Breeding is Like a Recipe, You Need All the Ingredients On Hand"
So says Joseph Vergnetti, master breeder at Dassin Poodles.  Vergnetti talks presentation, line-breeding and outcrosses, and the differences in the varieties.
In partnership with Ellen Charles, Vergnetti has been voted Breeder of the Year twice by his peers and was selected Non-Sporting breeder of the year by the American Kennel Club. They have produced more than 300 champions across all varieties of poodles.
Starting Young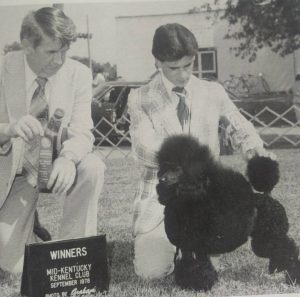 Starting with a toy poodle that he learned to trim by himself at 10 years old, Vergnetti has successfully bred Boxers, Great Danes and American Foxhounds as well. He apprenticed with professional handlers in his teens, including Ted Young Jr, then went to work for Wendell Sammet, Ale Kai poodles.
"Wendell was hardest worker in the world. Everything was very precise," Vergnetti said.
It was during this late '60s, early '70s time frame, that the trimming and presentation style of poodles changed dramatically, Vergnetti said, with the "spray up" becoming more and more important.
"Today it is a little over-done," Vergnetti said. "They are almost a caricature, way over the top. Hairspray and excessive presentation has taken over. In a way, I think poodles are a victim of their own beauty. There is a normal dog (construction) under all the hair. That's very important."
Differences in varieties
Miniature poodles are Vergnetti's favorite, he said, adding that "Miniatures are smart. They're the perfect size. They know what they like and what they don't." He noted that miniatures often have more work ethic than standards. They were originally truffle dogs and circus dogs. "They don't take much (grief) from anybody."
Breeding planning
When breeding dogs, you need to have all ingredients, like a recipe, Vergnetti opined. The Dassin program generally maintains seven or eight stud dogs, and an average of 10 bitches… "It's important to have the dogs you want in front of you," he said.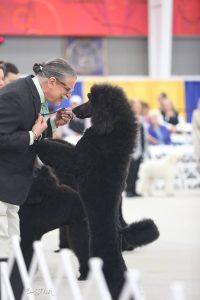 The Dassin Farms facility features a four-story-tall barn for a kennel building, Vergnetti said, with 50-60 runs and 72 windows all around.
"We can see the dogs all day, every single day. We take hair off the puppies to see the bodies. You can see temperament. We evaluate them every day on their own," Vergnetti said, which he adds is how they make decisions about which dogs to keep.
KNOWLEDGE IS POWER — FRANCIS BACON
Pure Dog Talk is grateful to all of the mentors in our sport who support us with their knowledge, their kindness and their generosity. JOIN us today in providing access to this invaluable "watering hole" for anyone who is thirsty for knowledge. Your pledge of as little as $5/month helps guide the next generation of dog fanciers. Click the "Be My Patron on Podbean" button to join our "listener supported" team at Pure Dog Talk.