386 – Protecting Diversity and Sharing Quality in Rare Breeds | Pure Dog Talk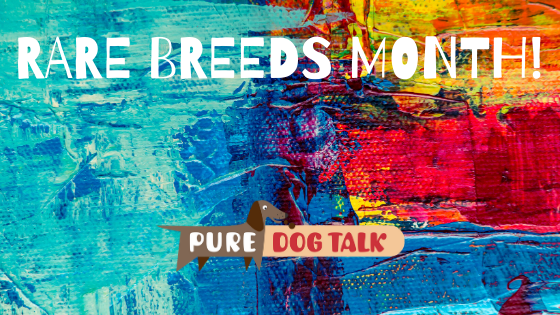 Protecting Diversity and Sharing Quality in Rare Breeds
Host Laura Reeves is joined by two of North America's most successful breeders of rare and threatened breeds, Amanda Kelly, Fwaggle Toy Manchester Terriers and Dawne Deeley, TsarShadow Karelian Bear Dogs.
These two talented women share their insights, perspectives and guiding principles in preserving their breeds and moving forward into the future.
Diversity not division
"One of the things I personally really hold as a strong belief when it comes to breeding is that diversity of opinion and action within our breeds is what really protects the diversity in our breed," Kelly said. "So, all of that to say that the fact that I'm doing what I think is right and you're doing what you think is right is what's important. It doesn't matter if those are the same things. In fact, it's probably more important that we're all doing different things. Being able to accept that there's a thousand ways to skin a cat, for lack of a better example, is a really important thing when you're working in a rare breed. You have to appreciate the fact that there is more than one road that can be traveled.
"One of the advantages of having been around for a really long time is that you know who everyone is and you know who likes who and who doesn't like who and … where all the skeletons are in everybody's closet. One of the things that I have found most interesting is looking back over two or three or more decades, that you're always going to have popular lines. You're going to have popular sires. And there's going to be dogs that come in and out of fashion from different lines. But when push comes to shove and you've bred yourself into a corner or there's just a lack of diversity because everyone has used the same dog, the places that you end up going are often places that were created out of a rift… you know a big hatred — breeder X hates breeder Y and so breeder X would never have anything of breeder Y's in her line etc etc … and not that I would ever encourage it because I think getting along is also really important, but when you look 20 years down the road and everyone who has breeder Y's dogs are now going to breeder X with their line because that's where the diversity is…."
Why Such Low Numbers?
"Historically (Karelians) are a very tough, single-purpose breed," Deeley said. "In the Nordic countries up until I would say 2015, the Bear Dog was always in like the top 10 or at the very top 20 because we're talking countries with an entirely different societal MO to North America. I mean I like to joke that every Finn is born with a cell phone in one hand and a rifle in the other. And every Finn hunts. I'm not exaggerating. Everybody. The women hunt birds. The guys hunt. Every Finn I know shoots something and it's to put meat on the table. It's their way of life. It's what they do. The Swedes aren't much different. Neither are the Norwegians. So this is a breed that was developed with a very specific purpose and it was to hunt big game. You had Finnish Spitz and finish hounds for hares and for birds. You had Bear Dogs for moose and bear. And that's all they did. So now … progress marches on and now we've got dogs that are expected to do more things. We have governments that are saying 'no, no, you know hunting is bad. You're a horrible person if you hunt … especially in North America we have that way of thinking where 'oh my god how could you actually shoot an animal.'
Finding the right homes
"My mom always said, 'Choose the quality of the home over the quality of the opportunity,'" Kelly said, adding that her family's breeding program always emphasized keeping prices fair and accessible for families.
Deeley agreed that show homes are not her first priority.
"My contract stipulates if somebody buys a dog as a show prospect that I will guarantee that I will show it and I will do everything in my power to finish it," Deeley said. "Usually people either say well yes that's what I want, or that's what I don't want, and so that gives me a tiny bit of control over where the good ones go. I don't breed often enough to have waves of dogs of that caliber. I would rather see a dog go to a good hunting home than a good show home to be perfectly honest."
KNOWLEDGE IS POWER — FRANCIS BACON
Pure Dog Talk is grateful to all of the mentors in our sport who support us with their knowledge, their kindness and their generosity. JOIN us today in providing access to this invaluable "watering hole" for anyone who is thirsty for knowledge. Your pledge of as little as $5/month helps guide the next generation of dog fanciers. Click the "Be My Patron on Podbean" button to join our "listener supported" team at Pure Dog Talk.