389 – Working Together Leverages Resources in Rare Breeds | Pure Dog Talk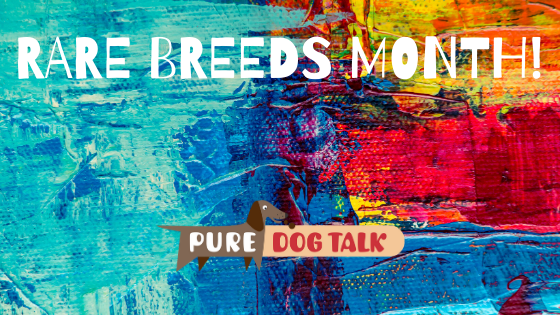 Work Together to Leverage Resources in Rare Breeds
Dawne Deeley and Amanda Kelly are back for the second half of our conversation about rare breeds and their unique challenges.
Who buys our dogs and why?
"It behooves us to think about the drivers for ownership," Kelly said. "What is it that our breed offers that no other breed offers? What are the challenges that are unique to our breed? What are the barriers for people to consider getting one? Are they not getting any of these rare breeds because they've never heard of them? Or are they not getting them because there's something about them that is maybe not with the average home is looking for? I think that in itself is a really important thing that we all need to understand and think about.
Set up for success
"We can breed the most beautiful dog in the history of the world but 99.9% of anything that we breed is going to go to a pet home… So what are we doing in order to ensure that we're setting our dogs up for success … setting individual dogs up for success in the homes that they go to has an exponential effect in having people that meet them be more interested in every dog we breed. (They are) ambassadors for our breed.
"My background is in marketing and communication. So I tend to think about things kind of from the perspective of pushes and pulls. We push out information, but we also need to have a pull … we need to have people who are just interested in (the breed) and we need to figure out how we get the breeds in front of them and how we match up our breed with the right home.
We're all in the same boat
"These breeds that are lower number, they're the canary in the coal mine. A lot of the more popular breeds … registrations in general are falling. It's something that the entire dog fancy is facing together. There's power in numbers and we all have an opportunity to work together, pooling resources, small breeds coming together to do big projects. There's lots of opportunities to do things, but we have to first recognize that we're all kind of in the same boat.
"One of the examples that I can give you, a thing as simple as a pedigree database. Something that people can go online and look up pedigrees and do coefficient of inbreeding calculations or different tools that we might offer … breeders in other breeds may not think of that as such a big thing, but it's just proving to be beyond our reach.
"If there's opportunities that we can work with other clubs to do things, even something as simple as having access to a teleconference line to have meetings for your club. Our national breed club has struggled with technology, with a lot of older members who can't figure out how to use Skype or FaceTime … until last year we were having our national breed club meetings in a chat room and typing back and forth to one another … so there are opportunities to help, to support one another, to come together across breeds, to make things happen that will lift us all up, that I think that we need to think about."
KNOWLEDGE IS POWER — FRANCIS BACON
Pure Dog Talk is grateful to all of the mentors in our sport who support us with their knowledge, their kindness and their generosity. JOIN us today in providing access to this invaluable "watering hole" for anyone who is thirsty for knowledge. Your pledge of as little as $5/month helps guide the next generation of dog fanciers. Click the "Be My Patron on Podbean" button to join our "listener supported" team at Pure Dog Talk.