419 – Juniors: Skills That Apply in High Powered Careers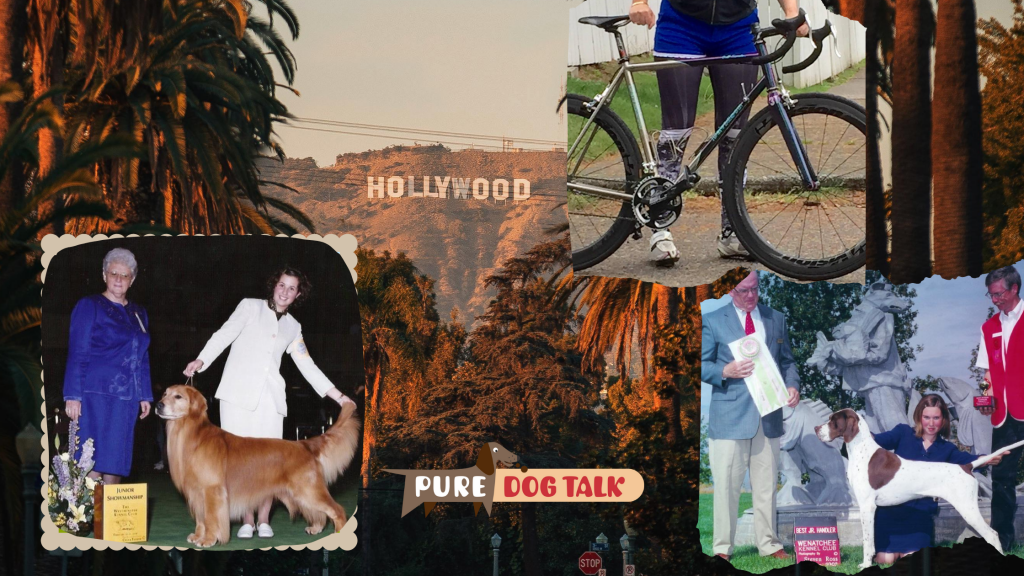 Juniors: Skills That Apply in High Powered Careers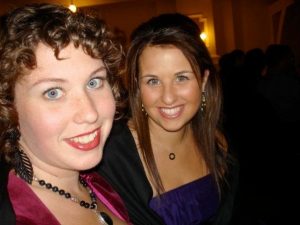 Carley and Cameron Simpson join Laura Reeves for a frank, inspiring conversation on how the skills they acquired as top tier junior handlers have influenced their high powered career paths 20 years later.
Work ethic, timeliness, handling disappointment, setting goals, confidence and the edge of determination carried them from rural Washington to the sets of Hollywood and the tracks of international bicycle competitions.
"So really the work ethic and the loyalty and determination and consistency, it all came from having these animals," Cameron said, "and having to take care of them and knowing that they depend on you, there's no option to not take care of them.
"It taught us our work ethic. To this day it's very noticeable in my work environment that I definitely work a lot harder and I take my job very seriously. Anything I do, I put in 100%."
"Currently I produce television," Carley said. "I'm an executive producer, just finished up with a Netflix series. (T)imeliness is something I feel every day in my work. Literally we are starting on time and it's thousands of dollars every minute we go over you know or 10s of thousands of dollars it can be. So the importance of being at a ring at 8:00 AM because you know that that judge is not gonna wait for you has directly translated into my job today.
"When I was in juniors I worked for a number of handlers and I remember I would put post-it notes on my mirror in my bedroom. One of those goals that I had written was to win the Garden. I worked my butt off every little step to try to get to that goal. That goal was always in the back of my mind for everything I did growing up and working with dogs. I didn't win the Garden, but the fact that I made the finals, the fact that I got Third (in Juniors) it was a cherry on top. That to me was winning. When you learn to work at such a high level in a competition like dog sport, it directly translates then into your later life. You want to always achieve that high level of success again. You're always working toward, 'Can I get there. Can I get to that highest level.'"
The only woman in the room
"This (is a) career where it is very uncomfortable to be the only woman standing in the room," Cameron said of her work in the high-end bicycle industry. "And it's even more uncomfortable to be the only woman standing in the room who knows more than all of the men in the group and it only takes that little bit, just that break of ice, before everybody else in the room is like, 'oh OK, yeah we see you as a human, you know we see you as a person, and as an advisor and as an employee, as a helper. All of that has been from dog shows. It's been from just kind of having that (attitude) of 'maybe I don't belong here but I'm going to try anyways' or I'm going to observe and adapt the situation to win.
"That was something that my mom always taught us. She had this quote, it lives with me every day, which is 'Life is a game. Play it.' And I think I took that to the Max. Especially with juniors. If there was a judge who was very eccentric and I could tell that you could win by doing A, B or C, I would do that. A judge who wanted you to look at her every 3 seconds, I did it. I tripped and fell and I won… so it was things like that. I would never show a dog like that, that's not my style. But that was the game right then and that was the game to win.
"Carley and I are strong enough to realize that we have to love what we do in order for us to put the energy into what we do. We have to love it and so both of us really took that to heart early on. I can't sit at an office and do this exercise. I have to go out and get a job that it's gonna push me, that's going to teach me, that's ever changing, that's growing, that has a ton of demand and that's what we both did. I mean both of us hold very unique jobs in very competitive industries."
Aim for the Top
"It doesn't matter what the task is at hand," Cameron said. "Do it better than anyone else around you. Then you won't have to do it again and can achieve something better after that. No matter what you're doing, if you're going to show this dog study the ring, study the judge, study the game and play it. Don't just go in half-ass and try to see what you can do. That's never really gonna work."
KNOWLEDGE IS POWER — FRANCIS BACON
Pure Dog Talk is grateful to all of the mentors in our sport who support us with their knowledge, their kindness and their generosity. JOIN us today in providing access to this invaluable "watering hole" for anyone who is thirsty for knowledge. Your pledge of as little as $5/month helps guide the next generation of dog fanciers. Click the "Be My Patron on Podbean" button to join our "listener supported" team at Pure Dog Talk.