430 — Everything I Need to Know About Life I Learned from My Dog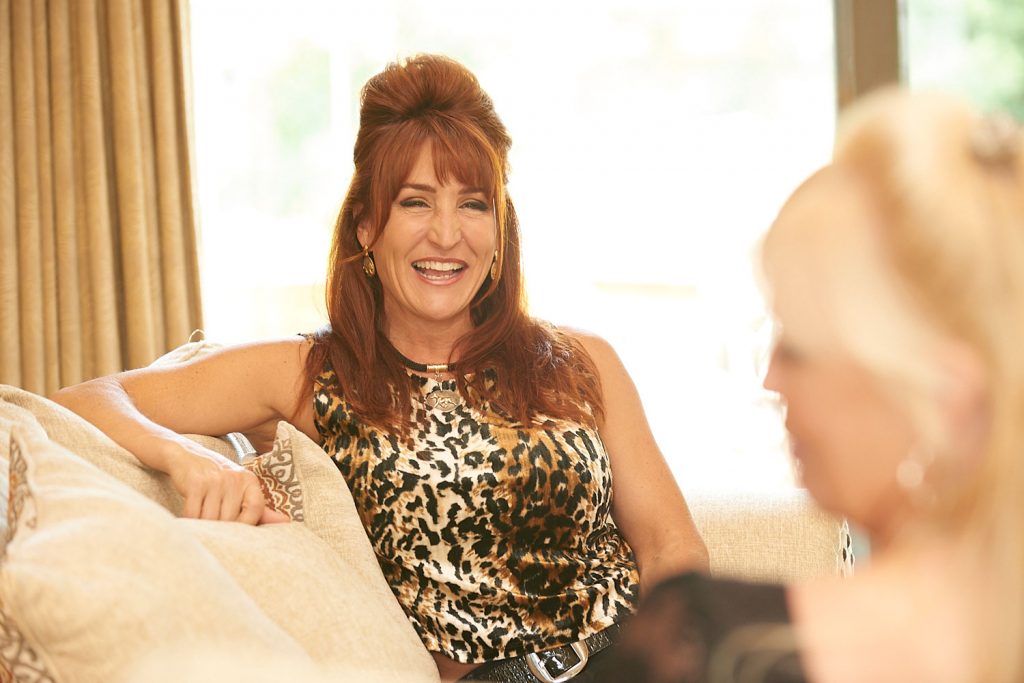 Everything I Need to Know About Life I Learned from My Dog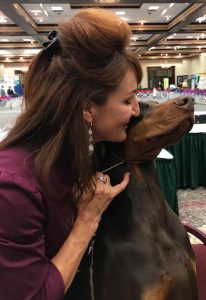 Kelly Lyn Marquis, professional dog handler and life coach, joins host Laura Reeves for an uplifting, insightful and powerful conversation about our messaging to ourselves and how everything we need to know about life, we can learn from our dogs.
"This is a transition to be able to go let me take what I was doing with dogs and teach dog people how to be that person that their dog sees in their eyes," Marquis said. "If only I could be as grand as my dog thinks I am. Well, what if you can?"
Biography
Marquis' mother, Linda Marquis of Marquis Dobermans, and AKC judge George Marquis were dog enthusiasts. Falling asleep in crates and whelping boxes with puppies and raising, training, and playing with dogs was an integral part of her childhood years.
As her parents' involvement in the pursuit of conformation exhibition deepened, so did Kelly's.  She began competing in Junior Showmanship at the age of ten.  She honed her craft as a dog handler by apprenticing with some of the most respected Doberman handlers in the country.  In addition to her hands-on training, she earned a Bachelor of Arts degree in Communications from the University of New Hampshire.
Upon graduation she worked full time in marketing and public relations while building her professional dog handling business.  In 2000, she transitioned full time into showing dog professionally.
In 2003, she handled Ch. Blue Chip Purple Reign, AKA Raisin, to #1 Doberman all systems, #1 Working Dog, and #5 All-Breeds, and was recognized as the Working Dog Handler of the Year.
Kelly has campaigned several breeds on the national breed level including a Miniature Pinscher, Rottweiler, Portuguese Water Dog, Boxer, and several German Shorthaired Pointers.  In addition to these nationally ranked dogs, Kelly has handled hundreds of dogs to championship and grand championship tiles.
Her interests and talents continued to evolve and in 2018 she began writing professionally for Dog News Magazine.  Her writing offers provocative insights on human and canine dynamics.  That same year she completed certification as a life coach from the Coach Training Alliance.  In addition to professional dog handling, Kelly now also operates Winall Coaching LLC.  Her specialty is teaching people how to apply canine wisdom in daily living, and she particularly enjoys working with members of the dog show community because of their deep love and respect for dogs.
Her coaching approach is a unique extension of skills she developed as a professional handler in which she is able to sense, feel and receive intuitive information that guides her sessions with clients.  She utilizes her gifts as a professional dog handler and life coach to help guide dogs and people to their highest potential and live life to the fullest.
She is currently writing a book titled, Behind the Scenes of Best in Show, a compilation of interviews with some of the top professional dog handlers in the country.
KNOWLEDGE IS POWER — FRANCIS BACON
Pure Dog Talk is grateful to all of the mentors in our sport who support us with their knowledge, their kindness and their generosity. JOIN us today in providing access to this invaluable "watering hole" for anyone who is thirsty for knowledge. Your pledge of as little as $5/month helps guide the next generation of dog fanciers. Click the "Be My Patron on Podbean" button to join our "listener supported" team at Pure Dog Talk.