434 – Bill McFadden on Dog Shows During Covid: Safety First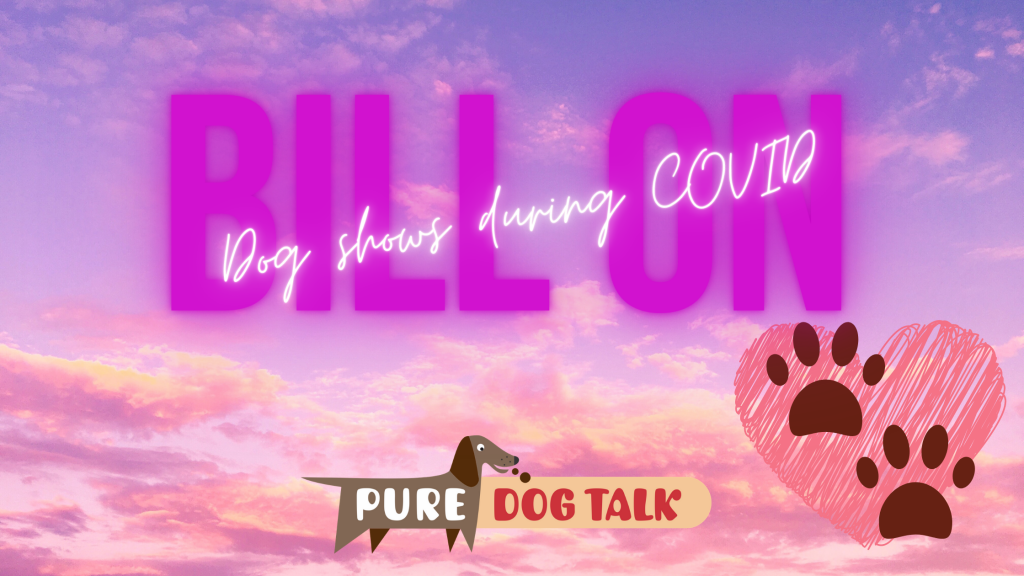 Bill McFadden on Dog Shows During COVID: Safety First and Other Observations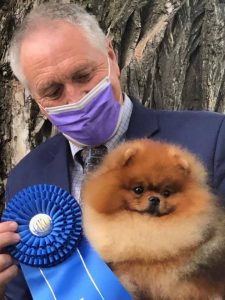 Professional handler Bill McFadden has attended shows across the country in the four months since the "Learning Cluster" in Oklahoma. A two-time Westminster Kennel Club BIS winning handler, lifetime participant in the sport and all-around good guy, McFadden's observations, notes on what worked and self-appointed "bathroom police" stories provide a glimpse into this unprecedented time in American history.
"My overview would be that I am proud of our community," McFadden said. "I think that they've stepped up and either endured or participated in whatever protocol was established for each show. I hope it continues that way. I hope that we continue to be safe. I hope we get through this and maybe learn a few things about ourselves and our sport in the process."
Host Laura Reeves commented that the silver lining of the year's trying times is that we can "apply lessons from what we're provided by the universe. You don't get to pick (the circumstances) but you can pick how you respond to it."
"Everybody just be safe and set your own limits for what you will or will not tolerate and stick to it," McFadden added. "I actually have been impressed by people that step outside their comfort zone and say 'you know, you're standing too close.' Some of the shows, the stewards actually will come up and say 'could you guys spread out,' 'cause we all kind of congregate during the groups. You kind of hang out while everybody else is being gone over. Old habits die hard. It wasn't being defiant, it's just you need someone to remind you.
"So, I've been really impressed by those actions by individuals and by clubs. Some of them do it in the most unbelievably gentle and kind way where you're just like 'oh gosh I'm so sorry' … every once in a while there will be someone that's a little snarky, but for the most part I think people have been doing a really good job.
"I will admit that I was nervous as I drove 24 hours to Oklahoma … I think everybody was. I know my assistant was. I was pleasantly surprised. Personally, I just thought that there might be a few resistant people that wouldn't want to follow the rules that were set up. I was super impressed. I thought everybody complied. It's definitely different showing with a mask on.
"…(P)articularly in the beginning, with the first few shows, we were just so happy to see each other. A lot of us hadn't communicated so we weren't really sure how our lives had gone and how are you surviving … initially I think there was a lot of that. I mean it was like going to a family reunion. We were just was so happy to see people … as it's progressed, there's people that we've seen several times, so it doesn't feel like you've been away for so long.
"But I really think most people are just… we're all in it together. We're enduring it. We know we're going to get through it and we're helping each other out as much as we can. If there is one downfall, it's really hard to control the social distancing after the show…"
Listen in as McFadden covers hotels, airplanes, COVID testing and more.
KNOWLEDGE IS POWER — FRANCIS BACON
Pure Dog Talk is grateful to all of the mentors in our sport who support us with their knowledge, their kindness and their generosity. JOIN us today in providing access to this invaluable "watering hole" for anyone who is thirsty for knowledge. Your pledge of as little as $5/month helps guide the next generation of dog fanciers. Click the "Be My Patron on Podbean" button to join our "listener supported" team at Pure Dog Talk.