52 – Simple Tips on Whelping Puppies: Myra Savant Harris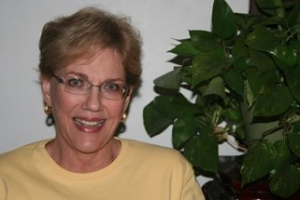 Myra Savant Harris
Whelping puppies is often panic time for even experienced breeders.  Myra Savant Harris, RN, gives simple tips on the do's and dont's of whelping puppies.  What is the green fluid and is it an emergency, to don't swing the puppy, to gurgling pups, to stuck pups… Myra covers it all.
Author & Speaker on Dog Reproduction and Whelping, Breeding and Puppy Care, Myra Savant-Harris is a dog breeder and Registered Nurse with many years experience working in labor & delivery and neonatal ICU. Along with her interest in genetic research and experience dog breeding, she brings a wealth of knowledge and techniques to help you in your breeding program.She also is a sought-after and highly informative, entertaining speaker who had published several books.
Advanced Canine Reproduction and Puppy Care
Puppy Intensive Care
Canine Reproduction and Whelping.
(courtesy of MyraSavantHarris.com)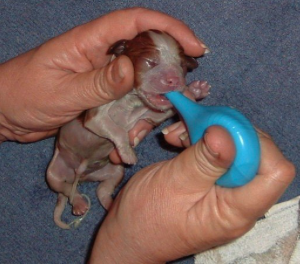 Help Support Pure Dog Talk – Books by Myra Savant Harris
KNOWLEDGE IS POWER — FRANCIS BACON
Pure Dog Talk is grateful to all of the mentors in our sport who support us with their knowledge, their kindness and their generosity. JOIN us today in providing access to this invaluable "watering hole" for anyone who is thirsty for knowledge. Your pledge of as little as $5/month helps guide the next generation of dog fanciers. Click the "Be My Patron on Podbean" button to join our "listener supported" team at Pure Dog Talk.