267 – Dog Friendly Adventure Travel Takes Off | Pure Dog Talk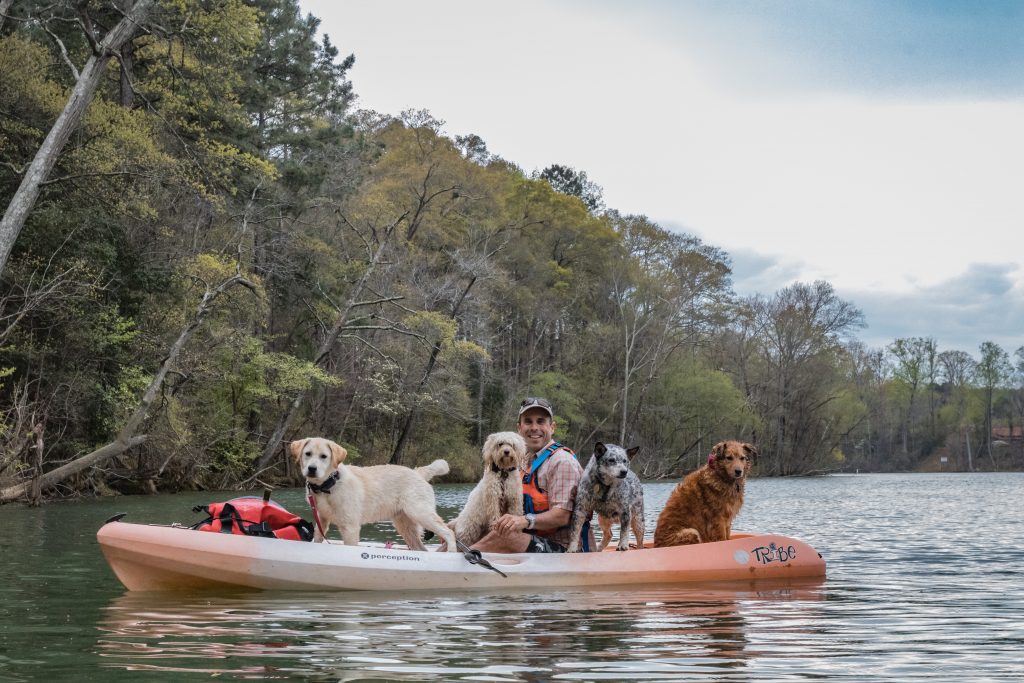 Travel with your dog to see amazing sights
David Blank founded Happy Tails Canine Adventure Tours, designed specifically for people who want to travel and adventure with their dogs.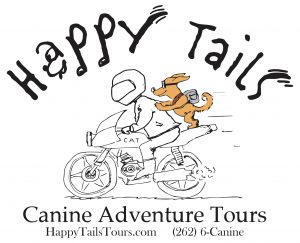 Blank is a professional tour guide and dog trainer who has been to 49 US states and 45 countries. He has hitchhiked from the US to Guatemala to study Spanish, backpacked and hitchhiked throughout East and South Africa, and spent a year motorcycling 20,000 miles throughout the US, Canada and Mexico with his dog Max. He has an MBA in International Business and has lived and worked in Mexico, Panama, Ecuador, China and France.
"As a guide, the only thing that is really important to me, besides sharing my love for the world, is that my clients have a unique, fulfilling experience that they will remember prominently and fondly for the rest of their lives!"
The Happy Tails tours are designed to learn about traveling with dogs and build great relationships with dogs while seeing new sights on guided tours.

The next tour travels to the desert southwest before the heat of summer. Tour participants will swim at Lake Powell, spend time on the Colorado River in Moab, Utah with a barbecue dinner on the river beach and hiking in the Grand Canyon.
"We want good travelers with dogs," Blank said. "We want to make sure their dog gets along with other dogs. That the dogs are trained, behave well and are open to new experiences. We want to make sure everyone safe and everyone has a good time.
"The dogs get tired," Blank said. "There is so much information for them, going to new places, seeing new stuff. The dogs' safety is a premium for us."
What about a PureDogTalk Adventure Tour?
Listeners, think about that! Anybody interested in a tour with host Laura Reeves, learning handling tips while seeing the sights, shout out!
Check out the links below for more information.
– The Coyote – Southwest 8 Day Adventure Tour link:  https://www.happytailstours.com/tours/southwest-usa/
– Peaceful Paws – A Southwest Canine Human Spiritual Adventure: https://www.happytailstours.com/PeacefulPaws
– Testimonials on our site from Trip Advisor, Facebook, etc: https://www.happytailstours.com/tour-testimonials/
– Trip Advisor reviews of Happy Tails:  https://www.tripadvisor.com/Attraction_Review-g49022-d14932745-Reviews-Happy_Tails_Canine_Adventure_Tours-Charlotte_North_Carolina.html
– Free e-book created as a primer to get people started and thinking about what traveling with their dog entails.   https://www.happytailstours.com/free-ebook
KNOWLEDGE IS POWER — FRANCIS BACON
Pure Dog Talk is grateful to all of the mentors in our sport who support us with their knowledge, their kindness and their generosity. JOIN us today in providing access to this invaluable "watering hole" for anyone who is thirsty for knowledge. Your pledge of as little as $5/month helps guide the next generation of dog fanciers. Click the "Be My Patron on Podbean" button to join our "listener supported" team at Pure Dog Talk.