189 – Ins and Outs of RV Parking at Dog Events | Pure Dog Talk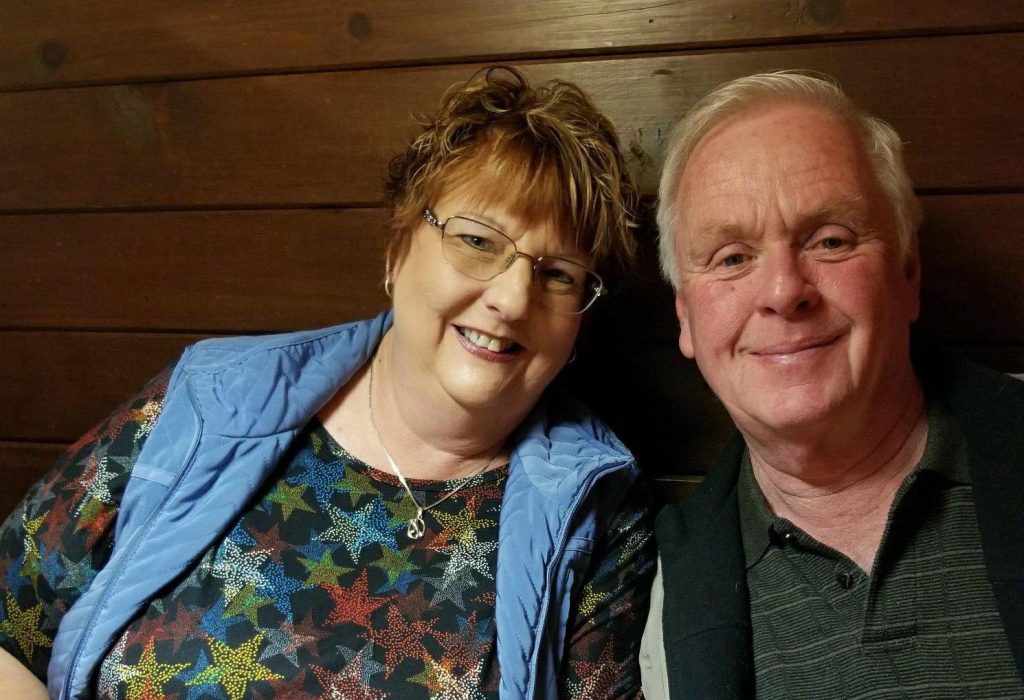 RV Parking Crews Not "Parking Nazis"
Bert and Bruce Rettick, dog show RV parking mavens in Northern California, share their knowledge and advice about safe parking of rigs at events.
"We take the responsibility off of club members," Bert said. "If you take two or three club members and put them out in an RV parking lot, it's taking away from doing other things. Club membership is diminishing. There's just not the bodies to do the work."
The couple have been dog show exhibitors for more than 30 years. Bruce started helping out parking crews while Bert was showing their Boxers and Boston Terriers. Eventually, clubs began asking him to take on the responsibilities of managing parking.
In their years of working this particular niche of the dog show world, the Retticks have developed important checklist items.
Safety First
"This is a village out here," Bert said. "We look out for one another. Safety. RVs all placed in the same direction if you have to evacuate. Aisles wide enough for a fire truck or ambulance to get in. Generators are in the same direction. Exhaust pipes are required on generators. Driving cars in and out of the RV parking lot during show hours is a safety issue. Parking two rigs awning to awning can leave water heaters butted against each other on the other sides, which can cause explosions from propane. We need to be proactive not reactive."
Parking Location Doesn't Determine Results
Bert noted that while she hears complaints about favoritism in parking, business is business.
"You are just as important with your one dog as people are with 20 dogs," Bert said. "But from a business decision, 20 dogs three spaces closer makes their job easier also. My bottom line, you can win a BIS no matter where you're parked. The judge doesn't ask if you're in 1A or the day of show lot before pointing."
Kennel clubs, according to AKC rules, do not have to offer RV parking, Bert said. It's up to each club. Handicapped parking doesn't necessarily mean close to ring, she added. "We try to make sure they have a flat surface to get to the ring. Handicapped parking means we will accommodate exhibitors to get to the ring as safely as possible."
"We do the best we can with what we have to work with. I hope people take time to think about the bigger picture," Bruce said. "Without the exhibitors, the dog show doesn't happen. You gotta be kind to your people."
Just Be Nice!
On the other hand, a little niceness to the parking people goes a long way.
"We can control a lot of things, but Mother Nature is not one of them. A little more patience, a little more understanding. There are reasons, sometimes, that exhibitors may not be aware of that can hold up parking," Bruce said.
Tip of the Week
Remember to listen to the end for Allison Foley's Tip of the Week from Leading Edge Dog Show Academy! Allison is talking about SPACE and how to use it wisely in the show ring.
KNOWLEDGE IS POWER — FRANCIS BACON
Pure Dog Talk is grateful to all of the mentors in our sport who support us with their knowledge, their kindness and their generosity. JOIN us today in providing access to this invaluable "watering hole" for anyone who is thirsty for knowledge. Your pledge of as little as $5/month helps guide the next generation of dog fanciers. Click the "Be My Patron on Podbean" button to join our "listener supported" team at Pure Dog Talk.