280 — Richard Lopaschuk on Form and Function, Education and Judging | Pure Dog Talk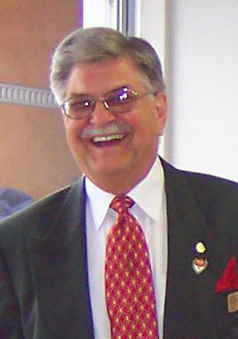 Richard Lopaschuk on Form and Function, Education and Judging
Richard Lopaschuk, an all-breeds judge from Canada, said his priority in the ring is form and function.
"All these breeds have a specific function," Lopaschuk said. "If the form doesn't match what they're supposed to do, that's how I assess what I have in the ring."
Lopaschuk and his wife Nancy started in dogs 54 years ago with a German Shepherd Dog they showed in obedience. Like many other breeders, they competed in their first fun match, won a ribbon and were hooked for life. They bred GSD for 25 years, later moving in to Miniature Schnauzers, Cairn Terriers and most recently Papillons.
The Lopaschuk family stayed deeply involved in breeding, showing, judging, founding kennel clubs and competing in performance events with their dogs. Health testing, Lopaschuk said, was always a priority for their dogs in breeding programs. One of their first Papillons participated in initial testing to develop a marker for PRA in the breed.
Don't be a drive-by dog enthusiast
"If you want to get in to show dog scene," Lopaschuk said, "sit around the ring from 8 a.m. til best in show. Observe as many breeds as you possibly can. Watch the breed you like for several days. Get a perspective. Decide whether you're going to be compatible with that breed."
The difficulty with people today, Lopaschuk noted, is that when the breed is finished, they go home. They have no idea of perspective regarding other dogs in the ring.
"Novice handlers often have excellent dogs," Lopaschuk said. "I don't care how it's handled. I sometimes see younger dogs that need to be trained. But I won't *not* put up just because of the training, if the conformation is better."
Education is the key
Lopaschuk  said long time breeders and clubs need to educate anybody that's interested in owning a dog, make sure they buy the right dog, and know what they have to do to develop a great pet.
KNOWLEDGE IS POWER — FRANCIS BACON
Pure Dog Talk is grateful to all of the mentors in our sport who support us with their knowledge, their kindness and their generosity. JOIN us today in providing access to this invaluable "watering hole" for anyone who is thirsty for knowledge. Your pledge of as little as $5/month helps guide the next generation of dog fanciers. Click the "Be My Patron on Podbean" button to join our "listener supported" team at Pure Dog Talk.