245 – Saturday Symposium: Words of Wisdom from Judges Panel | Pure Dog Talk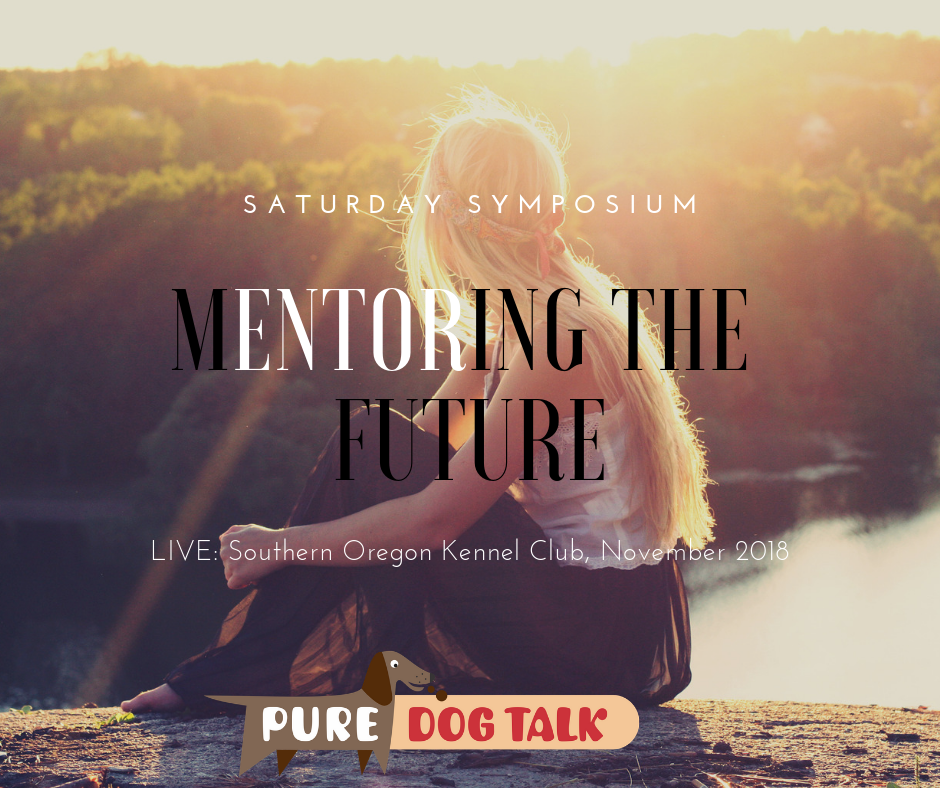 Saturday Symposium: Words of Wisdom from Judges Panel
Judges Stacey Davis, Fred Bassett, Darryl Vice and Doug McFarlane joined our panel at the Southern Oregon Kennel Club shows for a PureDogTalk Saturday Symposium discussion on mentoring the future.
Each of the judges shared their history in purebred dogs. From Davis who was born into the world of purebred dogs, to McFarlane who began his passion later in life, each laid out their own paths to help exhibitors understand they "weren't hatched from an egg."
Amongst the topics of discussion on the evening were match shows, 4-6 months puppy competition, junior showmanship and encouraging junior membership in kennel clubs.
Other important ideas included:
Community outreach to public school students,
encouraging exhibitors to consider performance and companion events
dog shows that offer a fun atmosphere and variety of participation options
Join us for this great, moderated discussion, audience questions and encouragement for the future of the sport.
KNOWLEDGE IS POWER — FRANCIS BACON
Pure Dog Talk is grateful to all of the mentors in our sport who support us with their knowledge, their kindness and their generosity. JOIN us today in providing access to this invaluable "watering hole" for anyone who is thirsty for knowledge. Your pledge of as little as $5/month helps guide the next generation of dog fanciers. Click the "Be My Patron on Podbean" button to join our "listener supported" team at Pure Dog Talk.