Posts Tagged 'allison foley'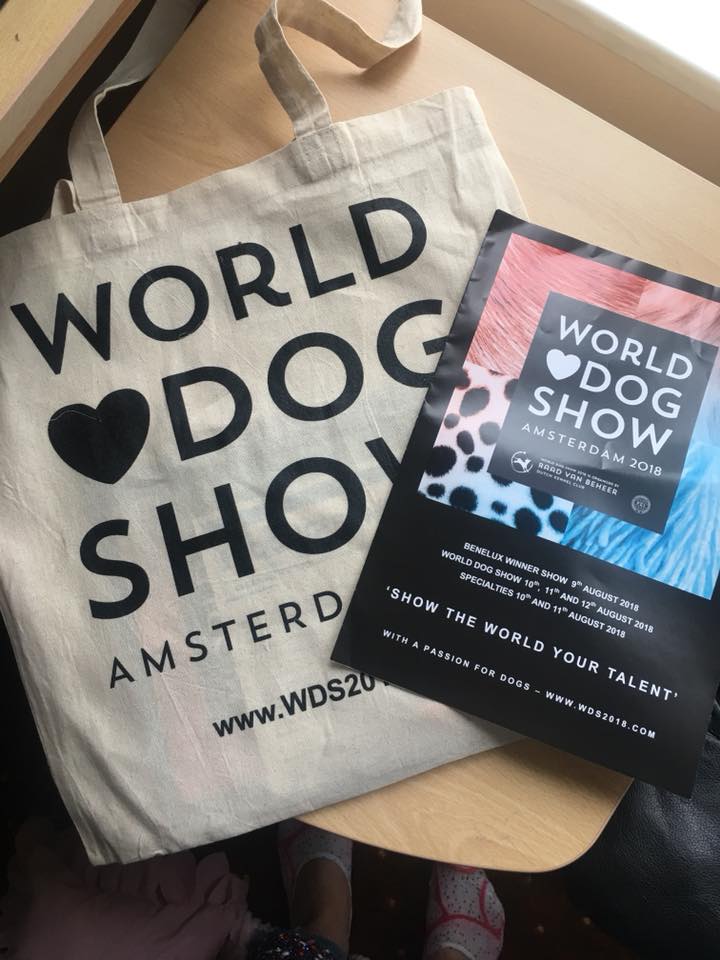 Podcast: Play in new window | Download
World Dog Show unites dog enthusiasts
Allison Foley talks with host Laura Reeves about the incredible spectacle that is the World Dog Show.
"The World Dog Show really does bring the dog world together in one place," Foley said. She added that this year's event in Amsterdam was particularly well attended by dogs and fanciers from North America due to the relative convenience.
"There are lots of direct flights to Amsterdam," Foley noted. "The show allowed dogs to be shown that are legally docked in the country where they were bred, which was not the case in Germany last year."
The World Dog Show in Amsterdam boasted an entry of just under 22,000 dogs. The enormous difference in numbers relative to North America led to tremendous depth of quality in every breed, Foley observed.
Quality throughout
"You'd watch a ring and there would be five dogs in a class that could win 25 Bests In Show," Foley marveled. She also made the comparison that while North America groups rings are hyper competitive, even at smaller venues, they are rarely as deep in quality at the breed level.
At the World Dog Show, Foley opined, the breeds are so deep quality that the judges are less forgiving of even minor faults or failures of performance.
Written critiques
Written critiques are a frequently requested item in North America and are a requirement for every class placement at the World Dog Show. Each ring has three stewards, one of which is designated just for writing critiques.
Foley noted that in her experience, the Crufts written critiques are more in depth than most at WDS. She observed that many critiques she read were generic and not particularly breed specific.
Judging at WDS is fascinating, Foley remarked. She noted that many of the dogs with big predictions to win often don't even make it out of the breed. Although she added that good dogs shine through, even in the enormous entries.
WDS 2019 in China
"This is a tough topic," Foley said. "Dogs are not always treated well in China. There was a lot of discussion on this topic at this year's show.
"As dog lovers, purebred dog lovers, any opportunity that we have to show dogs in a positive light as a companion or working animal to the public that isn't educated that this is a thing is a golden opportunity. My job is to educate as many people as possible that dogs are wonderful companions and working companions. And that this is how we should humanely treat them for their entire lives."
Allison adds her tip of the week from Leading Edge Dog Show Academy on keeping our dogs' coats safe from sun damage.
And check out new tips from Show Dog Prep School, Trupanion and American Dog Fancier!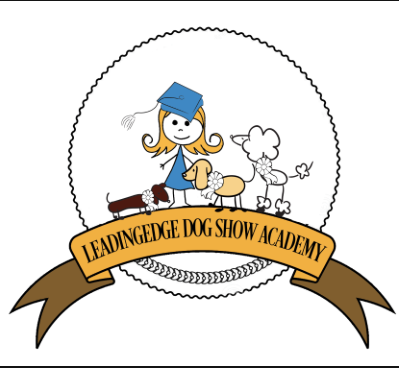 Podcast: Play in new window | Download
PURE DOG TALK DISCOUNT
USE PURE DOG TALK 15 for a 15% discount on courses!
Dog Show Grooming, Poodle University and Handling All Online with Allison Foley
Allison Foley has started Leading Edge Dog Show Academy to mentor exhibitors online for dog show grooming, junior handling, and handling for adults.
A top Canadian handler known for her Best in Show Poodles, Allison has teamed up with her film student son to create a professional quality video series "on-demand".
Poodle University
Poodle University is the first dog show grooming series with 8 courses:
Knot Your Average Top Knot
All Sprayed Up
Ultimate Guide to Poodle Top Knots
Poodle Puppy Trim
Continental Trim
English Saddle Trim
Poodle Prep
Poodle Handling
Junior Handling
A Junior Handler herself, Allison holds a near and dear place for training juniors, so she created Junior Handling 101.
Dog Show Handling for Adults
The beginner handling course is now live, with more to come.
Just Started, Much More Dog Show Grooming to Come...
But What About ... (insert breed)???
YES!  Cocker Spaniel Grooming and Kerry Blue Terrier and much more breed specific dog show grooming is on it's way.
Pure Dog Talk will announce new releases before they are live and give you first access.
Leading Edge Dog Show Academy
Pure Dog Talk listeners receive a 15% discount at checkout for a limited time.
Allison Foley showed her first Poodle in Junior handling when she was 7 years old. Fast forward from there to her winning of more than 550 All-breed "Best in Shows" on various breeds, but Poodles are her passion!

Having been a professional dog handler since 1987, Allison not only brings a wealth of knowledge to her lessons but also her whimsical view on life.

Allison is the President of the Canadian Professional Dog Handlers Association (CPHA), the Vice President of the Canadian Kennel Club Foundation, the Junior Handling Representative for the Canadian Kennel Club (CKC) in Nova Scotia. She also writes for several dog magazines, worldwide.
PURE DOG TALK DISCOUNT
USE PURE DOG TALK 15 for a 15% discount on courses!