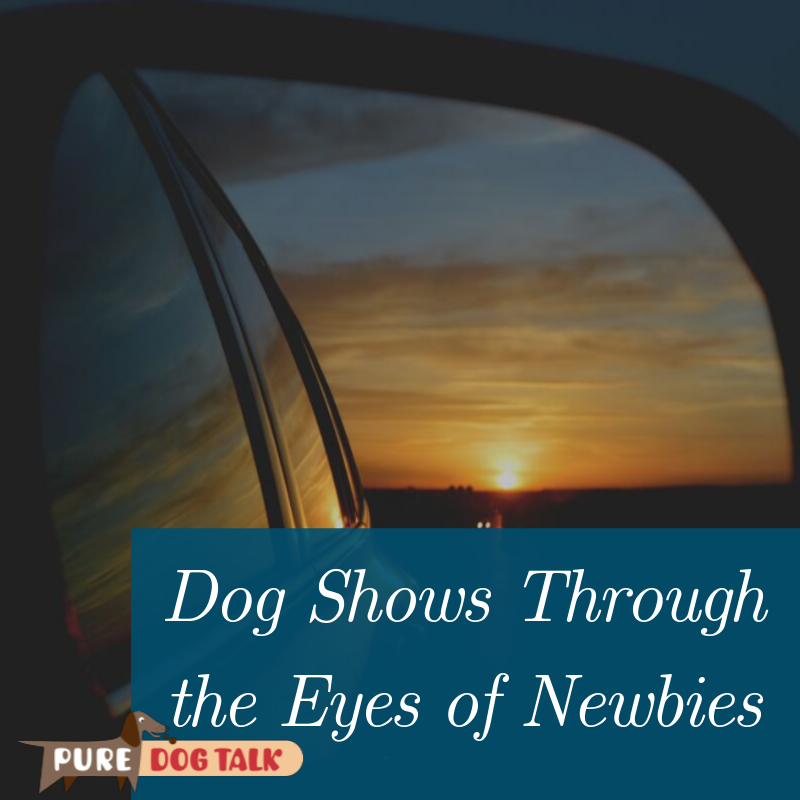 Podcast: Play in new window | Download
Dog Shows Through the Eyes of Newbies
I was honored to visit with four brand "newbies" recently in a panel discussion format. These folks shared truly valuable information about what got them started, what they love and even what they don't.
Huge thanks to listener Dr. Clifton Jamil Kenon Jr whose idea this was. The announcement on PureDogTalk's FB page garnered 147 comments from folks who were so excited to share their experiences. I hope to make a continuing series of these types of conversations because the stories I received were so amazing.
Kenon, Kristin Eberly, Neil Trilokekar and Kayla Croteau represent a wide spectrum of the dog fancy. They share their fascinating journeys into the sport of purebred dogs, talk about mentors, what they love and what has been frustrating in each of their individual experiences.
Mentorship
"Meet people where they are," Kenon advises mentors and would be mentors. "Everyone comes to the table with their own goals. This is a sport that lends itself to diversity." Kenon's mentor, Susan Giles, visited with me on the podcast just recently.
The best help Eberly found is from her handling class instructor, who she says offers "criticism wrapped in something positive."
Trilokekar said his mentors have encouraged him to study and think critically. "They share their knowledge without expecting me to be obedient," he noted.
Croteau said her mentor is always open to the silliest of questions and is always positive.
Strongest encouragement
"Set your own goals," Kenon said. "Celebrate the wonderful people who help you get there. Ignore the people who want sink everybody's ship. Don't go broke doing it. Have fun."
"Don't be afraid to ask for help," Eberly offered. "Long time people in the breed can be intimidating. Those people will help you if you just ask."

"Find your fascination," Trilokekar encouraged. "So many facets you can be engaged by. Learn about history, and heritage of your breed. Go do other things with people when you're at a dog show. Build a relationship. Never stop learning."

"Coming in it was pretty terrifying," Croteau opined. "Remember we're all here because we love the dogs. Set small goals. Don't just come to the show, show and go home. Hang out. Have an open mind and big ears."