52 – Don't Panic When Whelping Puppies: Simple Tips from Myra Savant Harris, RN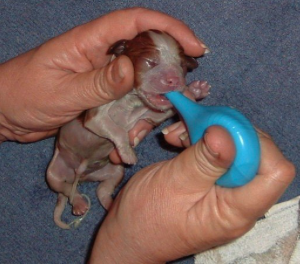 Simple Tips from Myra Savant Harris when Whelping Puppies
Myra Savant Harris, RN has "whelped" more than her share of babies and puppies as a NICU and Labor and Delivery nurse.  Author of several books and speaker, Myra's number one tip for whelping puppies is "Don't Panic".
In Episode 52:
The Green Discharge
Stuck Puppy Solutions
Don't Swing the Puppies
Gurgling Puppies
Watch Mom - Don't Rush the C-Section.