Pure Dog Talk is THE voice of purebred dogs
We talk to the legends of the sport and give you the tips and tools to create an awesome life with your purebred dog. From showing to preservation breeding, from competitive obedience to field work, from agility to therapy dogs, and all the fun in between — your passion is our purpose.
Get Exclusive Content!
When you become a monthly patron of PureDog Talk on Podbean you'll tap into a community of experts to help you and your dog be blue-ribbon best at whatever you do with your purebred dog!
As a monthly supporter, you'll immediately get access to special patron-only podcast extras, discounts on our events, exclusive video and unique access to the private PureDogTalk Patrons Facebook Group — even a private counseling session with Laura on any topic!
Get in the ring with Pure Dog Talk!
PureDog Talk brings you the legends of the purebred dog world, in their own words and voices. We provide the knowledge to help make your dog shine in any sport. Our rich, diverse and talented pool of resources enables YOU to succeed!
Sign up now and be the first to know what's happening in the world of purebred dogs!
Contribute to the Pure Dog Talk Fund
Our Virtual Dog Shows CyberSweepstakes help people have FUN during difficult times, help people learn, practice and improve their skills and perhaps most importantly, to be a FUNDraiser!
Thanks to the generosity of our sponsor, Trupanion Breeder Support Program, and their offer to match our entry fee income, we are able to do that. PDT has already committed two microgrants to fellow dog show people who are hurting badly due to the shutdown.
Recipients will remain anonymous unless you choose to share. Lee Whittier and I talked in a recent podcast about the pride in our Tribe. I don't want anyone to go without help because they are too proud to have it known they needed it.
Please consider donating via the PayPal button below and help us raise funds to keep our community strong.
—Laura Reeves, Pure Dog Talk
OUR PARTNERS 

 Resources for the best life with your dogs
Pet Insurance
A Trupanion medical insurance policy has the ability to save you thousands and keep your best friend by your side, priced for the lifetime health of your pet. Learn more.
Terms and conditions apply. See the policy at Trupanion.com/pet-insurance. Trupanion is a registered trademark owned by Trupanion, Inc. Underwritten in Canada by Omega General Insurance Company and in the United States by American Pet Insurance Company, 6100-4th Ave S, Seattle, WA 98108. Please visit AmericanPetInsurance.com to review all available pet health insurance products.
Advanced DNA Testing for Breeders
Managing the health, traits, and diversity of purebred dogs. Learn more.
Dog Shows
The Dog Show Superintendents Association was formed in 2002 to represent professional AKC licensed superintendents in all important matters impacting superintendents and the Dog Fancy. Learn more.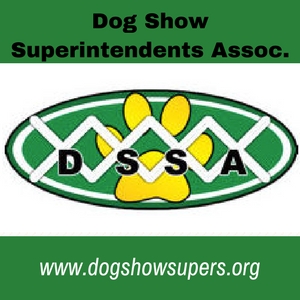 Become a Pure Dog Talk partner
We offer terrific opportunities to reach the audience you've been looking for. Learn about what we can do together on our Advertising page here or contact us using the form below.
GOOD BREEDER CENTER 

Check out Laura's Publications at the Good Breeder Center
The Good Breeder Center is Good Dog's online publication built for dog breeders that provides the latest in canine health and science. Check out Laura's latest publications below and visit The Good Breeder Center to learn more.
How to listen
There are many ways to listen to our episodes — on podcast apps or here on our website. Our entire archive of 300+ episodes is available here, on our website.
Subscribe to our show to get the latest episode every week. New episodes are available to stream or download via these and other podcast apps:
Listen now here on our site!
VIDEO 

 Watch our latest Pure Dog Talk videos
SUPPORTERS 

 Visit the folks who help PDT happen
Many thanks to the community of friends who lend their expertise to make Pure Dog Talk the best voice for purebred dogs
CONTACT US 

 We'd love to hear from you!