Pure Dog Talk is here for you.
We want to know what you want to hear, and how we can help.  Suggest a topic or who you want to hear on the show.  If you know someone with a great idea or is doing something wonderful for our sports, let us know.
Thanks!
Ready to Advertise or Sponsor a Podcast?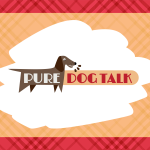 Sponsorships
Hear about your great stuff at the top or middle of the podcast.  Your sponsorship plays each time an episode is listened to...every download... your ad is there.
Advertising
Our advertisement space is limited so we can keep our site full of great stuff for you.  If you have a sweet product or service, or are just all around awesome and doing something good for our sport, let us know.
If we can we try to include charity and non-profit good things.
YOUR SUPPORT IS APPRECIATED