Building a Breeding Program: The Collected Wisdom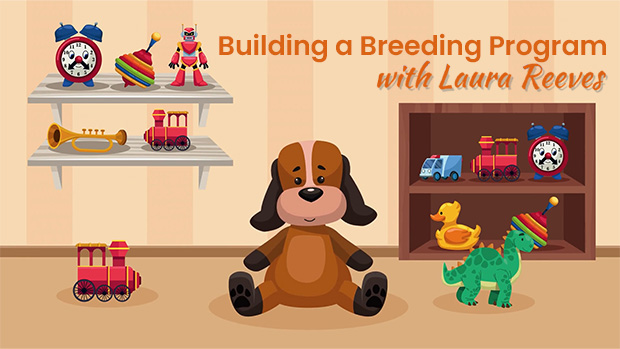 "Crowd-source" is the wisdom of the ages as Laura walks you through knowledge obtained over the course of nearly 40 years of breeding dogs. Advice on the critical selection of a foundation bitch, reading pedigrees, choosing a stud dog, researching health and temperament testing.
Link: https://showdogprepschool.com/courses/building-a-breeding-program-the-collected-wisdom/
There is no expiration date for your access to this course.
Unfortunately, we are not able to offer refunds for online courses.
Course Outline:
| | |
| --- | --- |
| Lesson 1 | Introduction |
| Lesson 2 | Start Strong – Importance of the Foundation Bitch |
| Lesson 3 | Pedigrees – How to read, how to study, what to look for, who to ask. |
| Lesson 4 | Health – OFA, CHIC |
| Lesson 5 | Temperament – Look at titles earned, talk to people long in the breed |
| Lesson 6 | Importance of the Stud Dog |
| Lesson 7 | Conclusion |
Course Prerequisites
Suggested But Not Required, Canine Structure 101
Course Supplies
None Required