353 – Scott Sommer 2: Money in Dog Shows and Setting Goals | Pure Dog Talk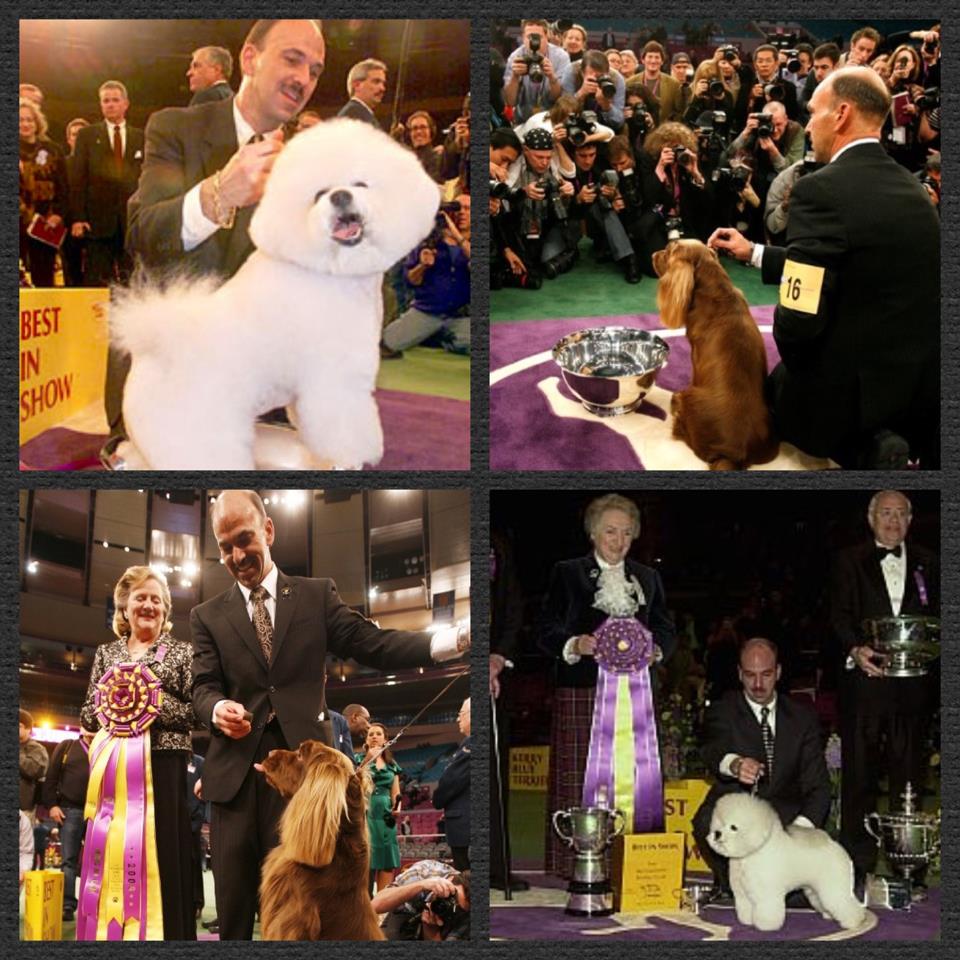 Scott Sommer part 2: Money in Dog Shows and Setting Goals
Scott Sommer, one of only a handful of people to show multiple dogs to Best in Show at Westminster Kennel Club, joins host Laura Reeves in part two of this conversation for a deep dive on a tricky topic — money. How to get it, how to spend it and how much it matters.
Sommer also shares his view of the difference between a "good" dog and a "great" dog. For him, it's all about the dog's "heart." He describes the iconic Bichon Frise, JR, Ch. Special Times Just Right, as having a "heart of a lion."
"Sometimes the dog with heart will beat a dog that is *technically* better simply because it will always perform, no matter the conditions," Sommer said.
The back story on how Sommer acquired JR for his client, Cecelia Ruggles, and worked with JR's owners, Eleanor McDonald and Flavio Werneck, is absolutely a testament to the power of determination.
"Flavio wanted me to have the dog," Sommer said. "I called Cel every day for a month. Finally, I told her, 'I don't care who shows that other dog, it will beat this other dog we have every time,'" Sommer recalls. Next thing he knew, he was meeting Eleanor at the Houston airport with JR in a Sherpa bag and "shouting with joy."
Campaigning a show dog, at any level, requires a plan, Sommer said. Whether your goal is to achieve number one status in your breed or number one all-breeds in the country, the steps are the same.
Have a goal
Every dog is different. A dog with breed type, soundness and heart is that once in a lifetime goal for all of us. Learn to be critical of your dog and know its strengths and weaknesses. Plan accordingly.
Create and stick to a sensible plan for the dog's career. Know your budget, know your time and know your limits.
Take a listen to our previous episode where we take a deeper dive into how to make these decisions.
Pure Dog Talk is sponsored by:
KNOWLEDGE IS POWER — FRANCIS BACON
Pure Dog Talk is grateful to all of the mentors in our sport who support us with their knowledge, their kindness and their generosity. JOIN us today in providing access to this invaluable "watering hole" for anyone who is thirsty for knowledge. Your pledge of as little as $5/month helps guide the next generation of dog fanciers. Click the "Be My Patron on Podbean" button to join our "listener supported" team at Pure Dog Talk.