408 – Janina Laurin Reflects on a Lifetime in Dogs, the Belgian Breeds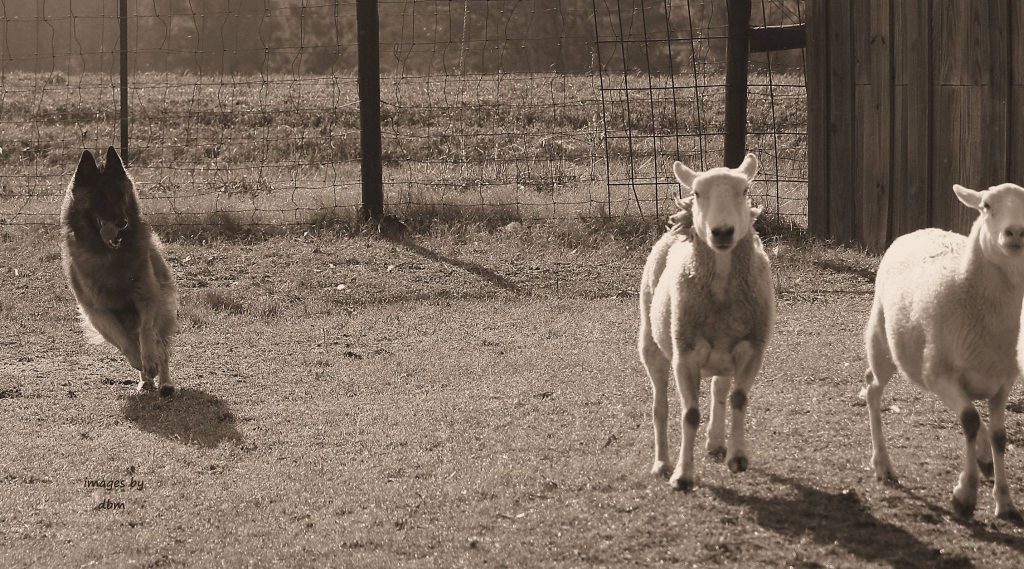 Janina Laurin Reflects on a Lifetime in Dogs and the Belgian Breeds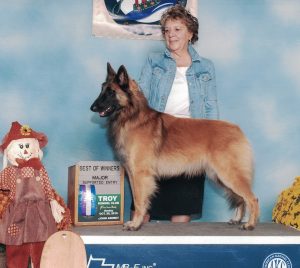 Second-generation Belgian Tervuren breeder and judge, Janina Laurin, joins host Laura Reeves for a conversation about the four Belgian herding breeds, including the newly recognized Belgian Laekenois.
Between the four breeds, the basic differences are coat and color, Laurin said, "But the basic premise is the same they should look like Belgian breeds. So they should all be elegant. You should always recognize them for what they are. I always say that if you see them in the field, regardless of which one they are, they should take your breath away… with stand-up elegance and alertness and confidence. That's critical to all of what the Belgians are. I think initially so many people came to the (Belgian Tervuren) because of their color. When the sun hits that mahogany and black or rich fawn, it is just striking. They certainly have elegance about them and they're all very sturdy.
"Temperament-wise, I would say the temperament is basically the same on all of them. the personality may be slightly different. I attribute all of that to individual breeding in the direction of where the Breeders have taken their dogs. I like to say a common characteristic between all of them is not so much high drive, as biddability. That's the most critical factor for someone who's looking for a family pet or show dog or companion is that they are biddable.
"They want to work with you, they want to do things for you. It is up to you as the owner to embrace that and make it stronger so it's up to the owner to bring out the best in each dog.
"They like to do things… The dogs want to work and have heart. If you ask them, they'll do it for you. …. (But) they have off switches. They're not so high strung that they have their tongues out and eyes crossed waiting to do something.
"The Belgian breeds were developed as all around farm dogs, herding sheep and/or cattle, moving stock from farmyard to pasture and back again. The Laekenois, specifically, his primary duty was to guard the beautiful linens of Belgium and the Flemish people."
Laurin offers outstanding insights for owner handlers and encouragement for those who are frustrated that their rare breed struggles to place in groups.
KNOWLEDGE IS POWER — FRANCIS BACON
When you become a patron of Pure Dog Talk you'll tap into an exclusive community of experts to help you and your dog be blue-ribbon best at whatever you do with your purebred dog! Your support helps keep the MP3's rolling at Pure Dog Talk!
As a supporter, you'll immediately gain access to the weekly Pure Pep Talk SMS, Pure Pep Talk private Facebook group, and priority emails. Patrons can choose to level up to the After Dark Zoom and a Patrons Digital Badge for their website— even a private counseling session with Laura on any topic.