492 – Made in America: Western Ranch Dogs Go Mainstream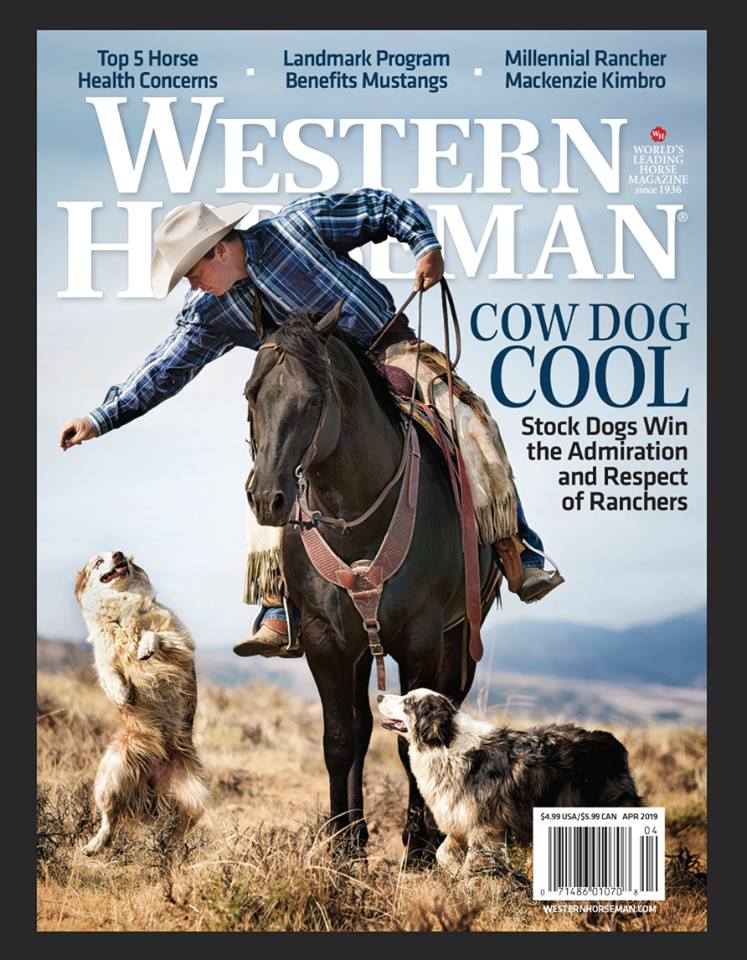 Made in America: Western Ranch Dogs Go Mainstream
Nannette Newbury, Australian Shepherd breeder under the Stone Pine banner and AKC judge, joins host Laura Reeves to talk about two breeds developed in the Western US and exploding in popularity.
"We're kind of a unique breed, in that we were developed solely in the United States, the western United States," Newbury said. "Pretty typical of most working ranch dogs, some of which we have today that remain unregistered, these dogs were bred to do a job, not to breed standard.
"There was very little record keeping. But one of the unique characteristics that differentiates the Aussie from other herding breeds is their loyalty, biddability and trainability and their intelligence. We have an off switch, meaning the dog could come in off the ranch and be part of the family. They could be a guardian for kids, guns in your truck, saddles in the back of the carriage. What's fun, they have a wicked sense of humor, so that the charm of the breed beyond ranching kind of appealed to a lot of people.
"We're basically a compilation of mutts and our first breed standard wasn't approved until, I believe, 1975. We've only been in AKC roughly 25 years. So, in terms of dogdom, we're relatively new on the scale.
"Again, because of the popularity with the ranchers outside of working, the breed has gained the attention for pets and companion animals. I don't believe that the need for working ranch dogs is as great as it used to be.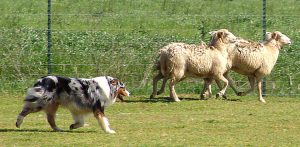 "There are people that are having a renaissance and going back to small ranching and they do use their dogs. But quite frankly, everybody I know on a ranch these days, they use ATV's to work their stock. Horses and dogs are luxury items. In order for our breed to survive, they're going to have to make the transition to companion animal.
"I don't believe it's an easy one for this breed. This is a very active dog and it's not a dog for first time dog owners. Walking an Australian shepherd around your neighborhood twice a day is not exercise for this breed.
"Not every puppy in a litter is born with herding instinct … even people that breed working stock dogs or working Australian shepherds, you cannot guarantee that every puppy in that litter is going to have working instinct, so it's kind of fleeting.
"There are people that are dedicated to breeding and preserving that in our breed. (But) it is a pretty controversial topic. We're talking about now 'do you preserve the original function of the breed or do you help your breed transition to a companion animal so it has a future that is preserved.'
MAS: Less is more
Miniature American Shepherds developed as a separate breed and were recognized with the American Kennel Club in 2011.
"Every dog breed we have out there was created by somebody wanting to breed a better dog, that did something better," Newbury noted. "Most of the dog breeds, the older ones, were bred for a certain function. The miniature Australian shepherd, as it was originally called, was developed in the 1960s in Southern California.
"Aussie breeders were breeding them because their clients were in LA, in apartments, and they wanted a smaller dog."
KNOWLEDGE IS POWER — FRANCIS BACON
Pure Dog Talk is grateful to all of the mentors in our sport who support us with their knowledge, their kindness and their generosity. JOIN us today in providing access to this invaluable "watering hole" for anyone who is thirsty for knowledge. Your pledge of as little as $5/month helps guide the next generation of dog fanciers. Click the "Be My Patron on Podbean" button to join our "listener supported" team at Pure Dog Talk.