583 – Book Teaches Children How to Train and Socialize a Puppy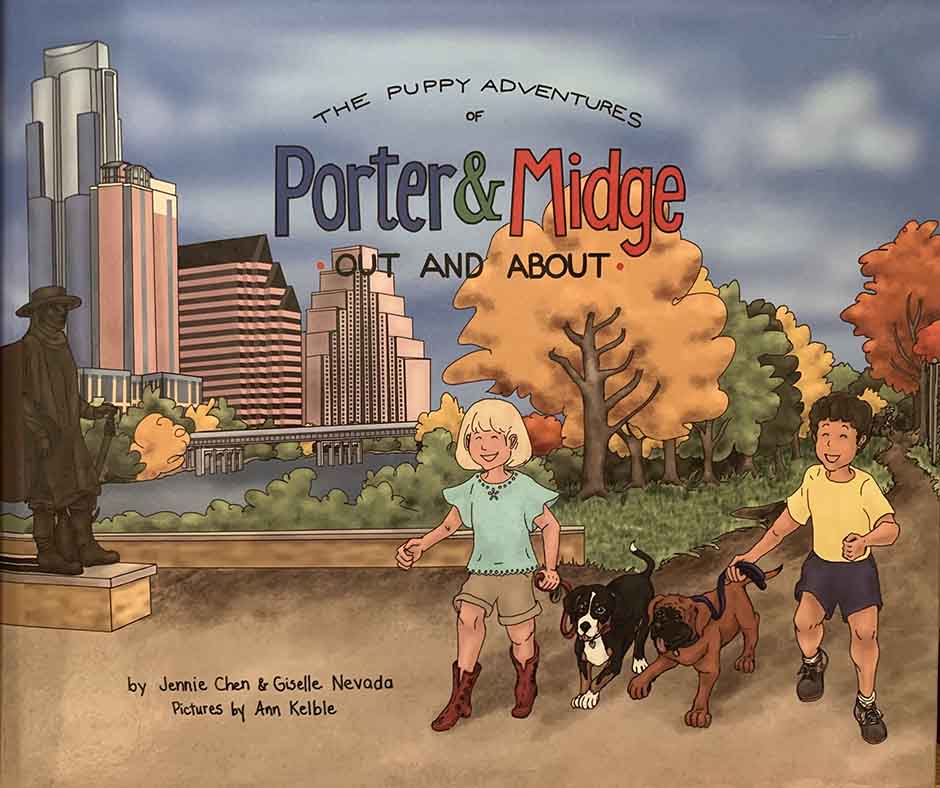 Book Teaches Children How to Train and Socialize a Puppy

Authors Giselle Nevada and Jennie Chen join host Laura Reeves to share the story of their new book, "The Puppy Adventures of Porter and Midge – Out and About," a book about two puppies who go on adventures, written by dog people to share with the general public.
"As dog people, these dogs are our lives," Chen said. "Our entire lives revolve around them. So our way of communication is certainly at a different level because we've got the depth of knowledge that the general public doesn't necessarily have. They might have a couple of pets throughout their lifetimes, where we've got dogs that we train, show, live with us, live with somebody else, and those sorts of things.
"So being able to communicate to someone who can only take a tiny snippet of what we understand in the dog world is so difficult. And then trying to translate that to a child who may not have all of the communication skills and mobility skills. How do we communicate these ideas to kids, to this different audience, so that as they grow, these are the things that are really important? What does a puppy see when they're out in public? So yeah, we're very passionate about this."
The dog "characters" in the book are a Mastiff and a Greater Swiss Mountain Dog, the breeds Nevada and Chen own. The two friends met while living in Austin, TX, and developed this project from their combined passions.
"You will see a lot of people who are in the dog world also drawn in," Chen added. "They may not be the characters, but they may be the people you know walking around on the street, the veterinarian, other people, and other dogs that you may already know from the show world. So we try to incorporate a lot of that. We also want to incorporate a lot of the breeds that aren't as well known, like we have a Bouvier in there.
"We really wanted to speak to a different audience. Because it's not just, 'Oh, this is what I'm to do with an adult.' This is what we need to do as a puppy. And now you layer on a kid, How do you get a kid to understand that? Because they don't understand the same things we understand. They're not able to pick up the visual cues, the body language that dogs have. How do we introduce them to this idea of socialization?"
Listen to the entire episode for more details or watch on YouTube.
KNOWLEDGE IS POWER — FRANCIS BACON
When you become a patron of Pure Dog Talk you'll tap into an exclusive community of experts to help you and your dog be blue-ribbon best at whatever you do with your purebred dog! Your support helps keep the MP3's rolling at Pure Dog Talk!
As a supporter, you'll immediately gain access to the weekly Pure Pep Talk SMS, Pure Pep Talk private Facebook group, and priority emails. Patrons can choose to level up to the After Dark Zoom and a Patrons Digital Badge for their website— even a private counseling session with Laura on any topic.