176 — NAIA's Patti Strand on Pet Expo for Public Outreach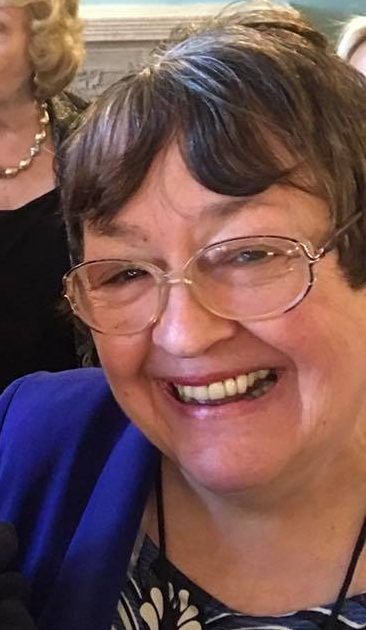 Pet Expo Provides Public Outreach Opportunity
Patti Strand, President of the National Animal Interest Alliance, has spent nearly 30 years attending America's Family Pet Expo in Orange County, Calif. Instead of insisting that JQ Public meet purebred dogs only at dog shows, where most of us are too busy to actually interact with visitors, Strand says Pet Expo and other public venues are a great way to introduce our responsibly bred purebred dogs to folks in the community.
Reach New Club Members
Strand, along with her husband Rod, have been active in growing the participation of breed clubs at the Orange County event, which last year boasted 47,000 visitors. Representatives from more than 90 breeds had the opportunity to interact with those families, with long lines at most of the booths, Strand said.
"… one of the things I've seen that's pretty cool on the part of the breed clubs is how they've evolved over time, to now they have begun to create literature," Strand said. "Maybe they had a brochure or a flyer, to begin with, but now they have a lot more materials that they're passing out and I think they're finding it not only is a great place to educate or inform the public about their breeds but also they're recruiting fanciers, people who love the breed. People who live in the area and had a Dalmatian or had a bulldog but didn't know there was a club.
"… what we have found at the pet expos are the number of people who have our breed, who love our breed and really, really want to connect with other people who have the breed. So, if some of the memberships are a little smaller than the clubs would like them to be, this is really a great place to meet other fanciers of your breed that you never knew existed," Strand noted.
Home for Animal Heroes, an organization NAIA supports that provides resources to foster and rehome retired medical research dogs, will offer an adoption opportunity at the Orange County event. The Expo is April 27-29, 2018
at the Orange County Fair & Event Center.
Homes for Animal Heroes also is sponsoring a "virtual 5K run" to raise money for their goal to expand their fostering and adoption network to more states.
Strand noted that public events like the Expo allow responsible preservation breeders to take back the conversation about animal welfare in the public dialogue.
"…when you really think about the dog fancy as a whole," Strand noted, "there are no other people in the world that give as much of their time, their love, their money, their energy, their intelligence to trying to make sure that dogs have good lives, that they're able to live longer, that they are socialized well enough to live in the world comfortably, … you know all the things that go in to raising dogs."
Patti Strand is a long-time Dalmation breeder who has been blazing the path of animal welfare and providing a voice for the rights of dog breeders for 25 years.
And don't forget! Listen to Allison Foley's Leading Edge Dog Show Academy Tip of the Week on how to not lose your equipment at the dog show!
KNOWLEDGE IS POWER — FRANCIS BACON
When you become a patron of Pure Dog Talk you'll tap into an exclusive community of experts to help you and your dog be blue-ribbon best at whatever you do with your purebred dog! Your support helps keep the MP3's rolling at Pure Dog Talk!
As a supporter, you'll immediately gain access to the weekly Pure Pep Talk SMS, Pure Pep Talk private Facebook group, and priority emails. Patrons can choose to level up to the After Dark Zoom and a Patrons Digital Badge for their website— even a private counseling session with Laura on any topic.