317 – New Resources for Purebred Dog Enthusiasts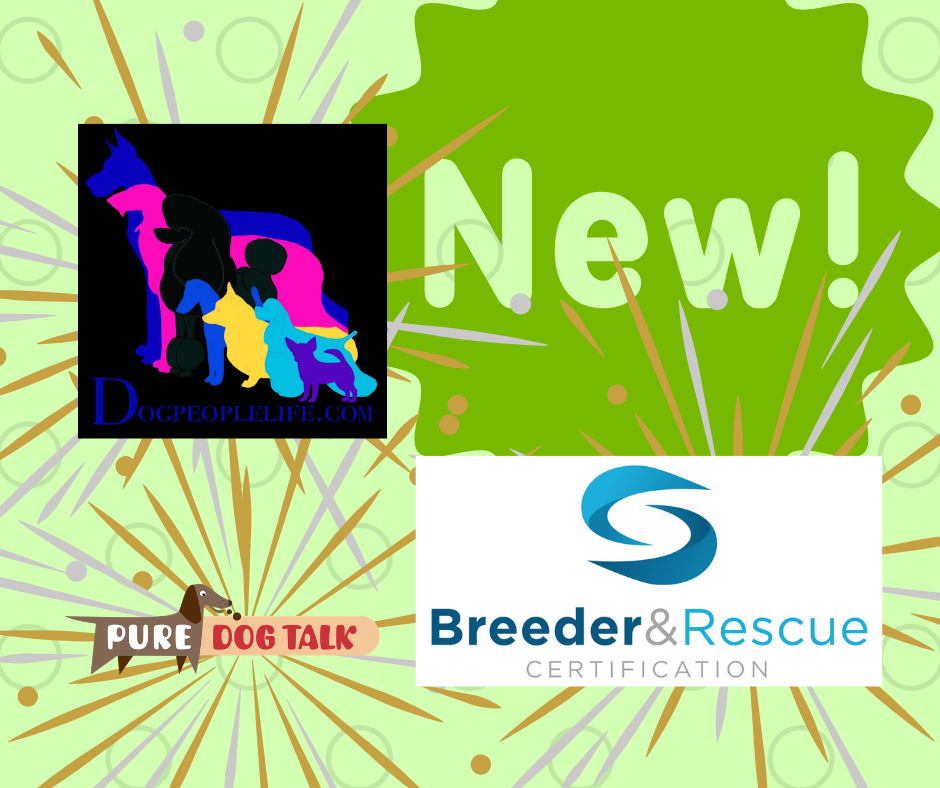 New Resources for Purebred Dog Enthusiasts
Host Laura Reeves visits with two exhibitors, Cara Ryckman and Michelle Conroy, who have each taken huge steps to create resources to benefit purebred dogs and their people. These three 50something women with passion, dedication and a desire to "*do* something, not just complain" encompass close to 120 years of combined experience in purebred dogs.
Both Ryckman and Conroy saw voids in the world of purebred dogs and created ingenious ways to fill them. Spending their own time and resources, they have created a brand new social media ap (Ryckman) and a certification of breeders/rescues for the general public's use (Conroy).
Cara Ryckman – Social media gone to the dogs
"Dogs are our life!
This page and our site brought to you by Cara Ryckman of Terlingua Chihuahuas. I strive to create a friendly, positive, free social experience for people who love purebred dogs!
This site was created as a positive step in uniting the dog fancy and the general public in the hopes of preserving our heritage breeds for the future and bringing awareness to the predictability and dependability of purposefully-bred dogs and the fun of the purebred dog world. All are welcome!"
Michelle Conroy – Applying a lifetime of knowledge to certify breeders
"After more than 30 years working with animals, we have seen a lot and we haven't always liked what we saw. Bad breeding practices and low-quality rescue operations are gaining ground. Many buyers and adopters hold negative views of breeders, and that's largely due to a lack of quality control across the industry.
Here's the truth: There are many quality breeders and fantastic rescues out there.
The problem is that it's almost impossible for buyers and adopters to identify them. From mountains of misinformation to practically zero credible resources for finding ethical breeders or rescues, the public struggles to figure out what's what.
We think it's time for that to stop."
https://breedercertification.org/
Listen now to hear their stories. Then check out these amazing new resources. Join Laura in her ongoing initiative to build up and showcase other innovative folks in the sport. You, too, can support MORE dog people helping dog people.
Listen to our previous episodes with OTHER great resources.
79 – Valerie Nunes-Atkinson Handling Seminars: Ready to Handle Like a Pro?
60 – National Purebred Dog Day: Susi Szeremy
91 – Dog Show Grooming, Poodle University, Online Handling and Allison Foley
201 – Exhibitor Education Courses Come Online | Pure Dog Talk
KNOWLEDGE IS POWER — FRANCIS BACON
When you become a patron of Pure Dog Talk you'll tap into an exclusive community of experts to help you and your dog be blue-ribbon best at whatever you do with your purebred dog! Your support helps keep the MP3's rolling at Pure Dog Talk!
As a supporter, you'll immediately gain access to the weekly Pure Pep Talk SMS, Pure Pep Talk private Facebook group, and priority emails. Patrons can choose to level up to the After Dark Zoom and a Patrons Digital Badge for their website— even a private counseling session with Laura on any topic.