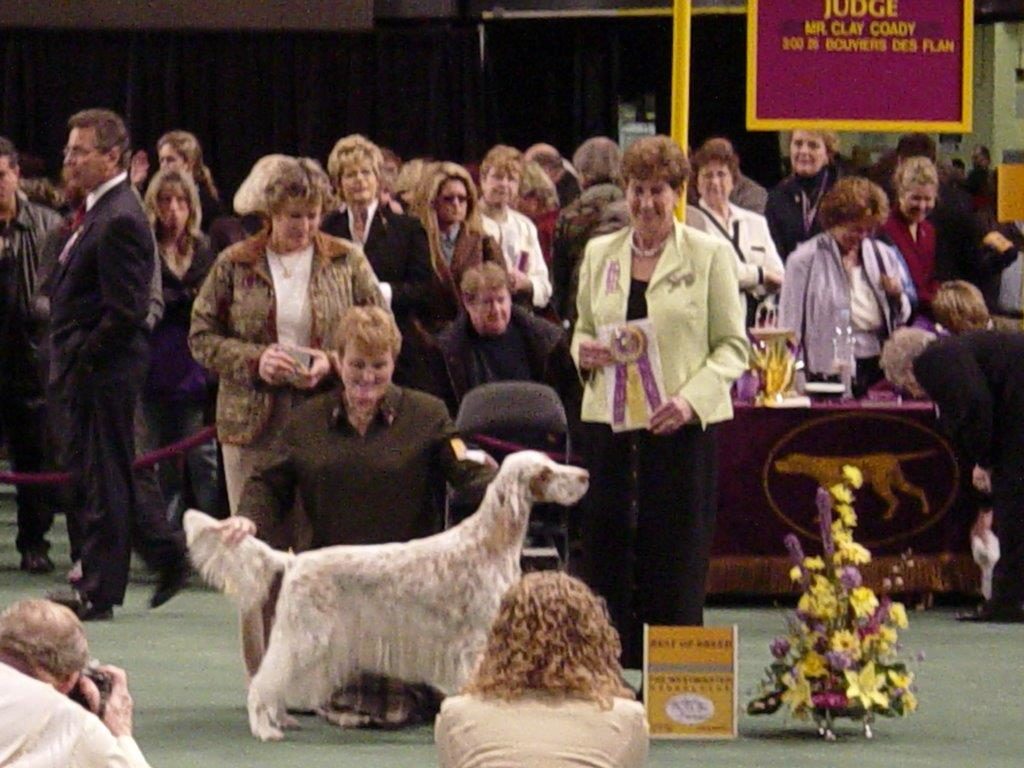 ANN YUHASZ, FOUR GENERATION FAMILY OF DOG BREEDERS
We talk a lot about pedigrees in dogs, but AKC Judge Ann Yuhasz and her family have been involved in dogs, specifically English Setters, since the 1960s. Yuhasz noted that starting with her mother, to herself, to her daughter, to now her granddaughter, purebred dogs are an inextricable part of their "family DNA."
SPECIAL RELATIONSHIPS
Yuhasz shares memories of her mother, Nancy Frey, and her daughter, Rebecca, and the special relationships the purebred dog world has brought her
She also discusses the challenges and rewards of judging the sporting group, a numerically large, diverse group of dogs used for every type of bird hunting.
"…the sporting group is basically pointers, setters, retrievers and spaniels. … those four are very different, yet very much alike. They all hunt. They all should hunt. They all should be made so they can hunt. And if you can keep that in mind when you judge them then you should be okay."
While English Setters were her family's lifetime passion, Yuhasz spent a number of years working with Flat Coated Retrievers. They aren't black Golden Retrievers, although they are considered the progenitor breed of the Golden Retriever.
"…the Flat Coat is essentially a pickup dog," Yuhasz said. "He sat there all day while they shot and then he went out with his buddies and cleaned the field. That's what he did. And he's a very, very sweet creature. They are very touchy-feely, they want to be with you, they make lousy kennel dogs but they are very unique. Their head property is so different and so hard to find correctly."

PASSION FOR BREEDING AND JUDGING

Yuhasz brings passion and excitement to her love of dogs, of breeding, of judging.
"That's how I feel about some of these dogs," Yuhasz added. "I can't wait to get my hands on them, you know? I mean, Good Heavens. So that's what judging's all about – getting your hands on wonderful dogs and admiring what somebody has done.
"If you can get a litter with one good specimen – my goodness that's terrific! If you can get a bunch of good specimens, how fabulous is that? How lucky you are! The genes just fell just the right way. You got the things you were looking for, and I think as breeders you've got to have a pattern … you've got to know where to go how to go and you have to be hard on yourself. You've gotta say, 'Mmm, that isn't it.'"
I hope you enjoy my talk with Ann and that her passion can inspire you as much as it did me!