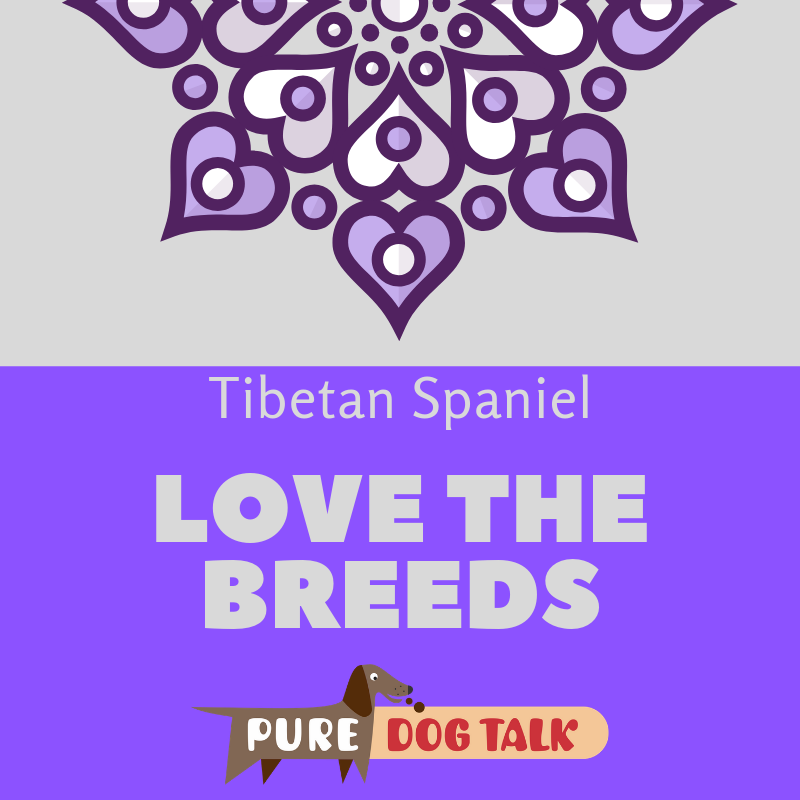 Tibetan Spaniels: From Monastery Walls to the Back of the Sofa
Host Laura Reeves caught up with three longtime breeders of Tibetan Spaniels, Kay Dickeson, Mallory Driskill and Carol Tyte, at the 2019 National Specialty in Albany, Ore.
Tibbies, as their owners call them, are a small, low-maintenance, long-lived, affectionate but independent breed. The breed's history takes shape from the mists of time. These were the alert watch dog that ran the along the thick walls of the monasteries in Tibet, alerting their much larger brethren, Tibetan Mastiffs, to any approaching danger.
Weighing in at 9 to 15 pounds, Tibbies require no trimming for the show ring, are easy to maintain with simple brushing and frequently live to 16 years of age.
The ancient breed is a big dog in a little dog body, Tyte noted. Their instincts still guide them to "be up high and watch things" Dickeson said.
"They will get on the back of the sofa to look out the window," Driskill noted, adding that "off the furniture" isn't really a concept Tibbies honor.
The first Tibetan Spaniels were imported to the U.S. from England in early 1970s. The breed was introduced to England in the early 1900s, Driskill said. Marlin Perkins, host of the Mutual of Omaha's Wild Kingdom television show, imported Tibetan spaniels. Tyte, who owns descendants of these dogs, noted that in the second and third generation pedigrees of those imports, the dogs names were listed as "unknown."
Believed to predate Pekingese and Lhasa Apso, our panelists recommend Tibbies as a welcoming and engaging breed for owner handlers.
Moderation in all things is the goal for the Tibetan Spaniel in the show ring. Driskill noted the breed is not extreme in any area – coat, head or bone. The characteristic hare foot is important for the "wash and wear" dogs.
Aloof with strangers but not aggressive, Tibbies are generally not good off-leash and have a mind of their own, the panelists agreed.
"You can do obedience," Driskill said, "but be prepared to cry."
Tyte observed that the dogs have long and accurate memories.
"They're like small children," Tyte said. "You can't let them get away with anything even once."