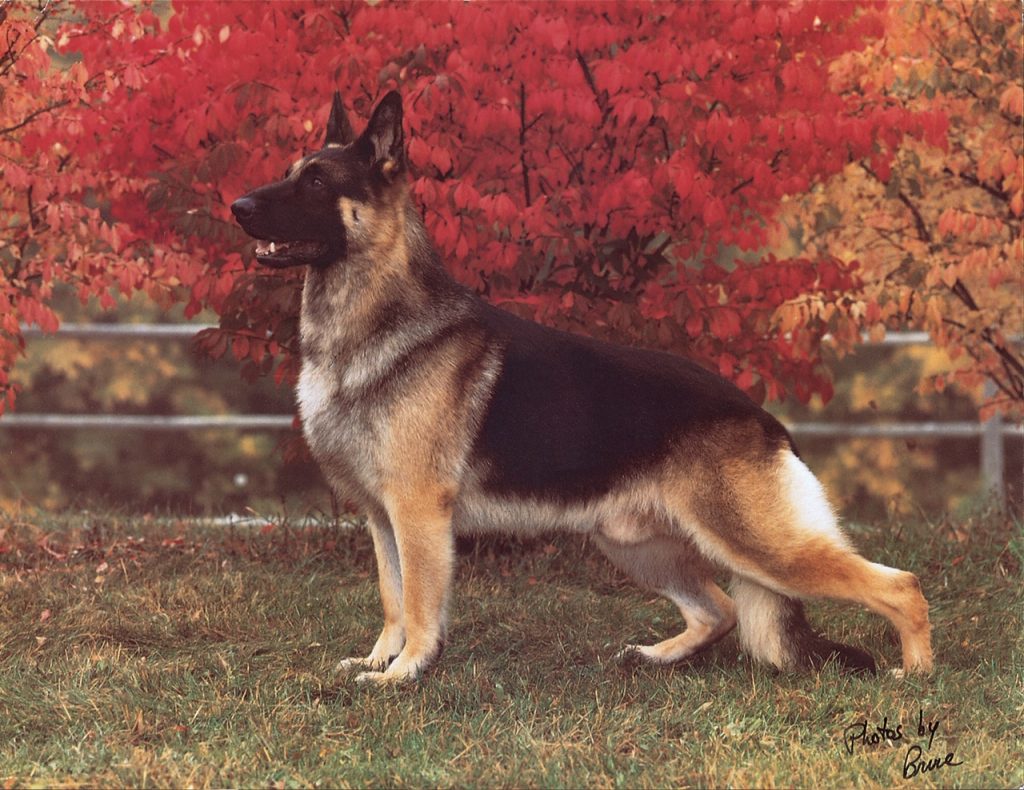 Jim Moses and Deborah Stern on German Shepherd Dogs
Legendary German Shepherd Dog breeders Jim Moses and Deborah Stern are responsible for the careers of some of the most famous dogs in AKC history. Dogs who are known worldwide by just their call names. Rumor. Hatter. Mystique.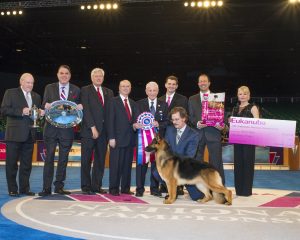 Stern, president of the German Shepherd Dog Club of America and owner of Rumor, and Moses, who handled some of the top-winning dogs of all time, join host Laura Reeves in this first of two episodes to do some myth busting, talk breeding and share their passion for the breed.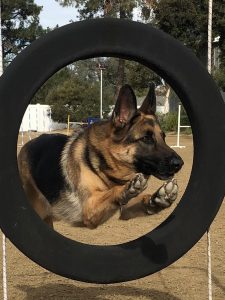 "Our German Shepherd is the most versatile of dogs in the world," Stern said. "It's the only dog that is trained in multiple venues and actually performs, not just in performance or companion sports, but as a working dog. So, when a dog is trained, for example, for the police force, he's not just trained in attack work, he's probably also trained in scent discrimination of drugs. He's also possibly trained in discrimination of incendiaries like bombs, things like that. He can be trained in multiple venues, and at the same time he can go out and search for a young child and find that child and be gentle when he finds it."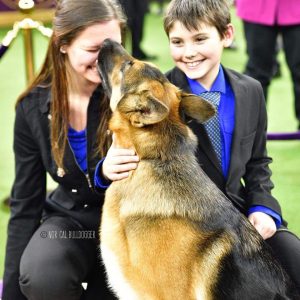 "I think that the most important part of the German Shepherd," Moses said, "and the thing that I fell in love with as a child, is the fact that they had complete dedication to me and always wanted to please. They're probably the most biddable dog that I know of. By that I mean they want to do your bidding, no matter what it is you ask of them, they are ready in a second to do that work. So once they've learned how to do that bidding, they're willing, anxious and desire to constantly please and so I think that that's probably the most important part of the German Shepherd. I was born and raised in Western New York. As a teenager, we would go hunt pheasant and it didn't take them long to learn to flush him and retrieve the birds."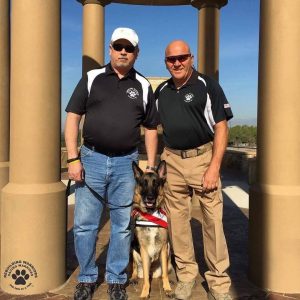 "I own Rumor," Stern said, "who has won at Westminster and Eukanuba, best in show. She had several litters and many of those puppies have been placed in a service capacity. So, while she might have been a show dog in her lifetime, she is still genetically predisposed to be able to have dogs that are great working dogs out of her and are able to perform in a service manner. (Another) example is a dog that Jim actually bred that went on to be a service dog for a veteran. He had some damage to one of his legs and she helps him with his mobility."
Stern and Moses both lauded the breed's service to mankind for decades in a vast array of capacities.
Join us next week for the second half of this conversation.