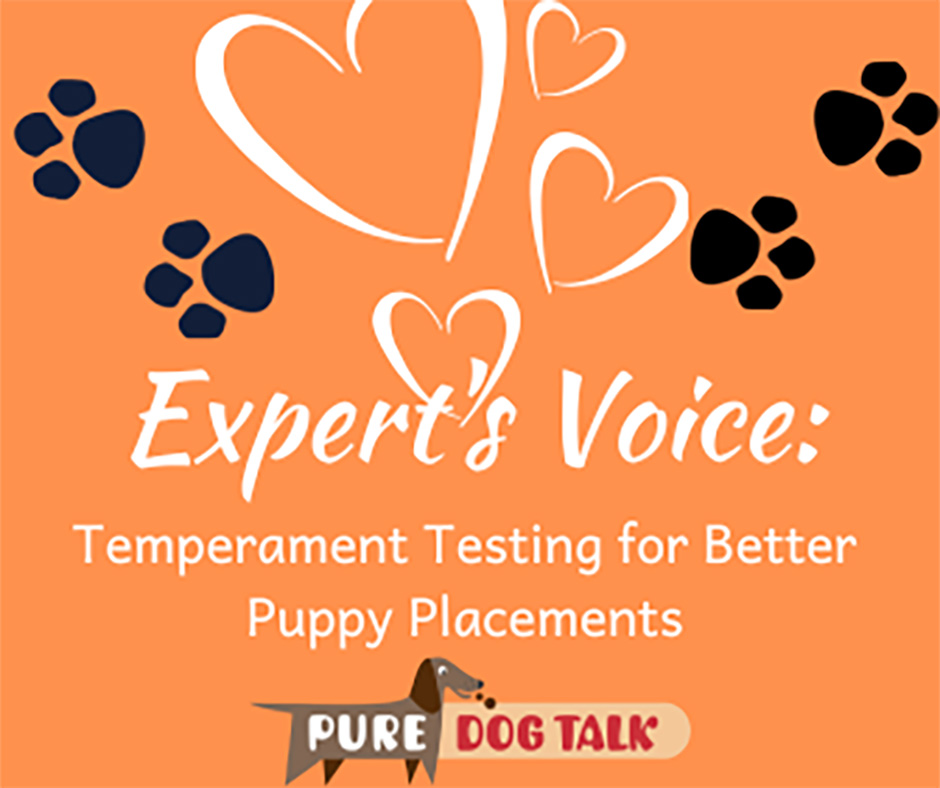 Temperament Testing for Better Puppy Placements
Hannah Crane, National Puppy Program Manager for Dogs for Better Lives, joins host Laura Reeves to take a deep dive on temperament testing for better puppy placements for all breeders. While Crane uses the system to test puppies going in to service work for her organization and others, she discusses why all breeders can follow the protocol to help make the best possible matches for puppies and buyers.
"Temperament tests are exactly how they sound," Crane said. "They help us to assess and identify any temperaments that the puppies are showing us in a litter. Are we looking at a puppy who is confident and calm in any environment? Are we looking at a puppy who is maybe shy or reserved, unsure of their surroundings? It really helps give us a snapshot in time, what that litter is showing as well as the individual puppies.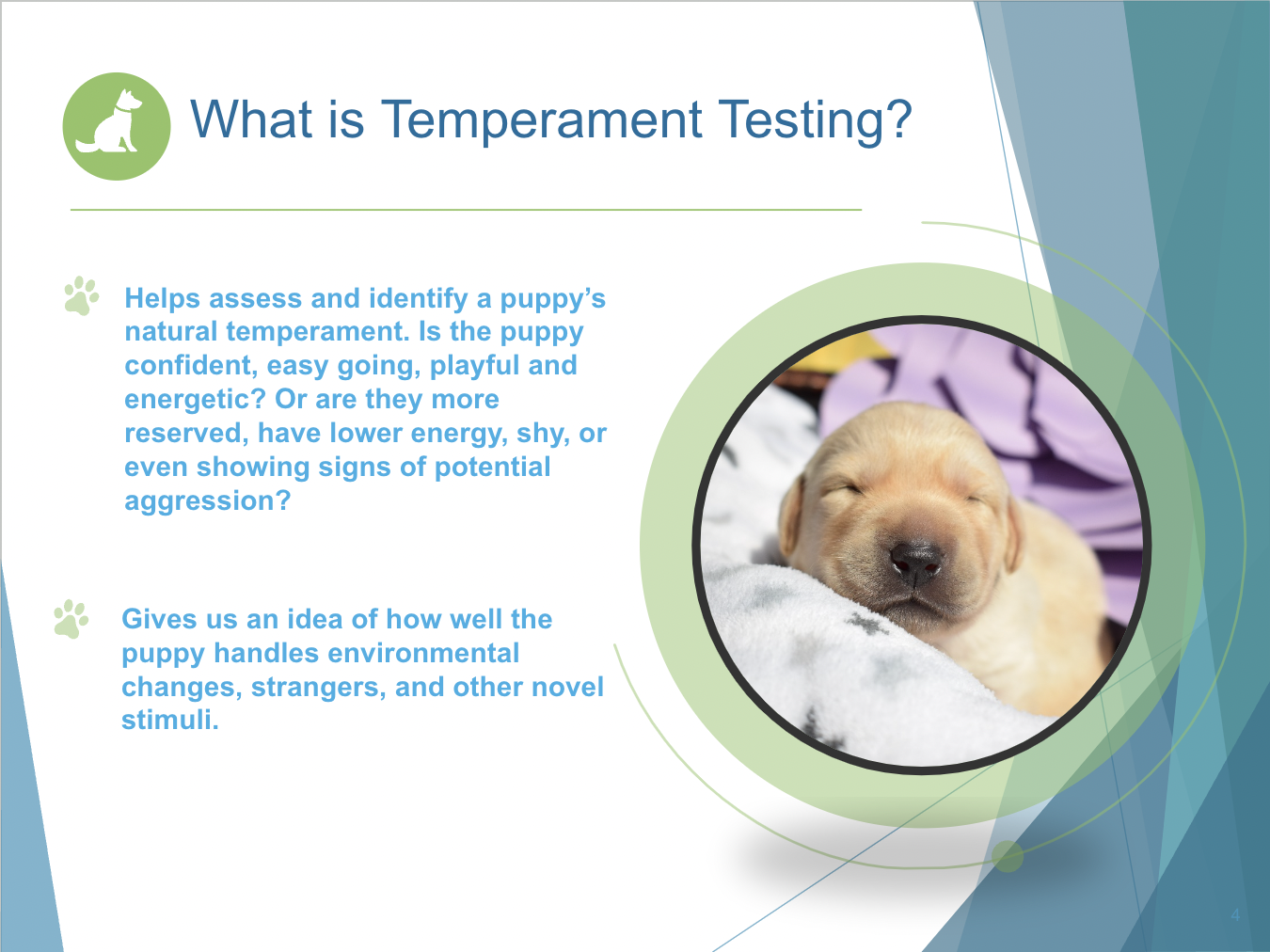 "We get to look at each puppy and the litter as a whole because that's great data for our breeders. We can see what's trending. The particular test that we use helps us to see how the puppy reacts to different environments and how it reacts to different people, different stimuli, novel objects and also different stressors.
"Typically, you wanna do them between seven and eight weeks old. That's really the prime time to do it. If you're being really picky, 7 1/2 weeks old is prime. You're right at their sponge stage. They're really coming into their own behaviors in the litter, finding their social status as well as right before they go into their first fear period, too. And that's essential.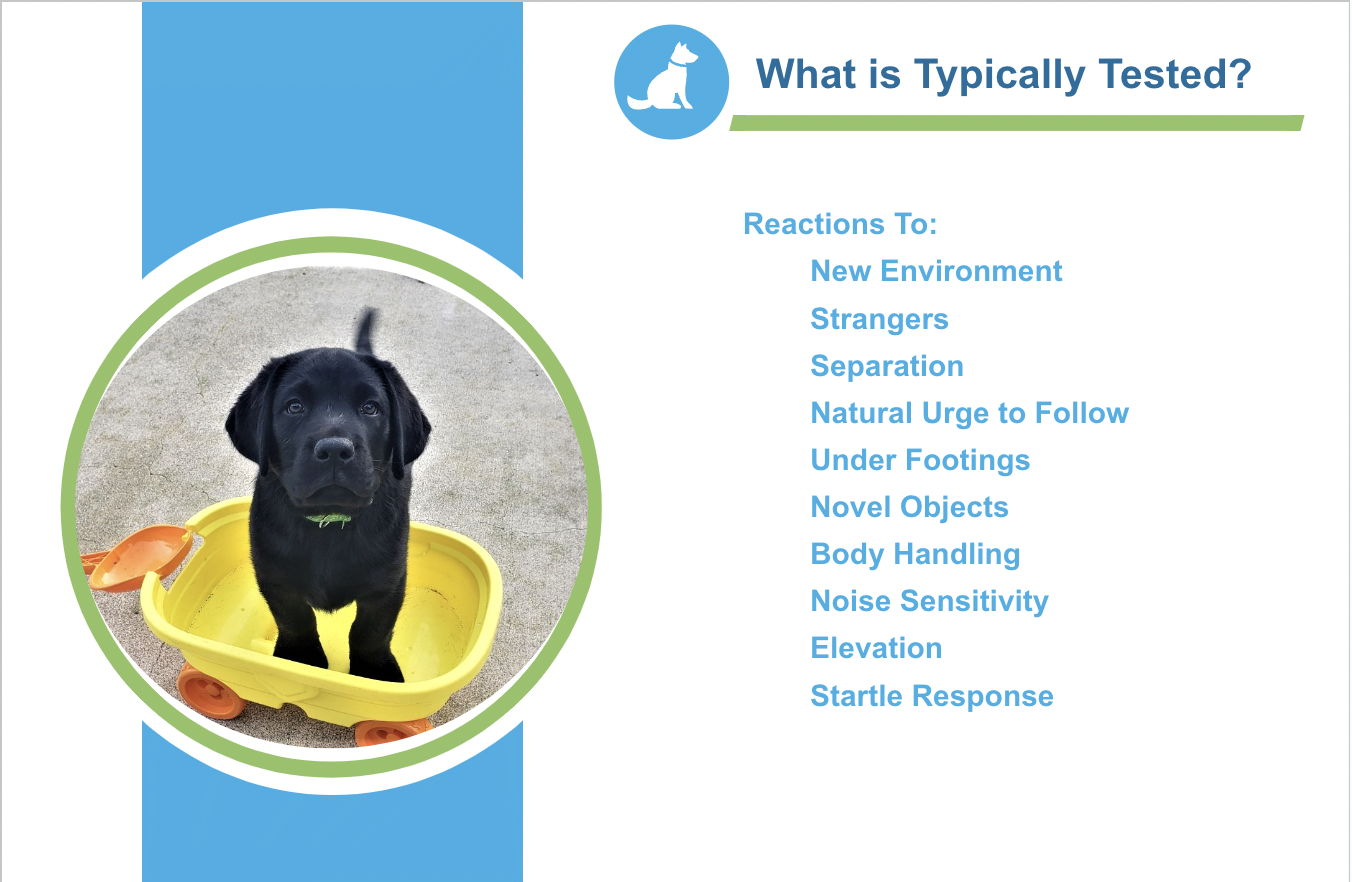 "(Temperament testing is) great for private breeders as well. For you guys to be able to identify which puppies will be successful in a private home or a show dog home or a sport home, I mean our ultimate goal both of us, you know, whether you're a school or a private breeder, the ultimate goal is to set up these puppies for success, to set up our families and our clients for success. We want that puppy or dog to stay in that home for the rest of its life. This is how we do that."