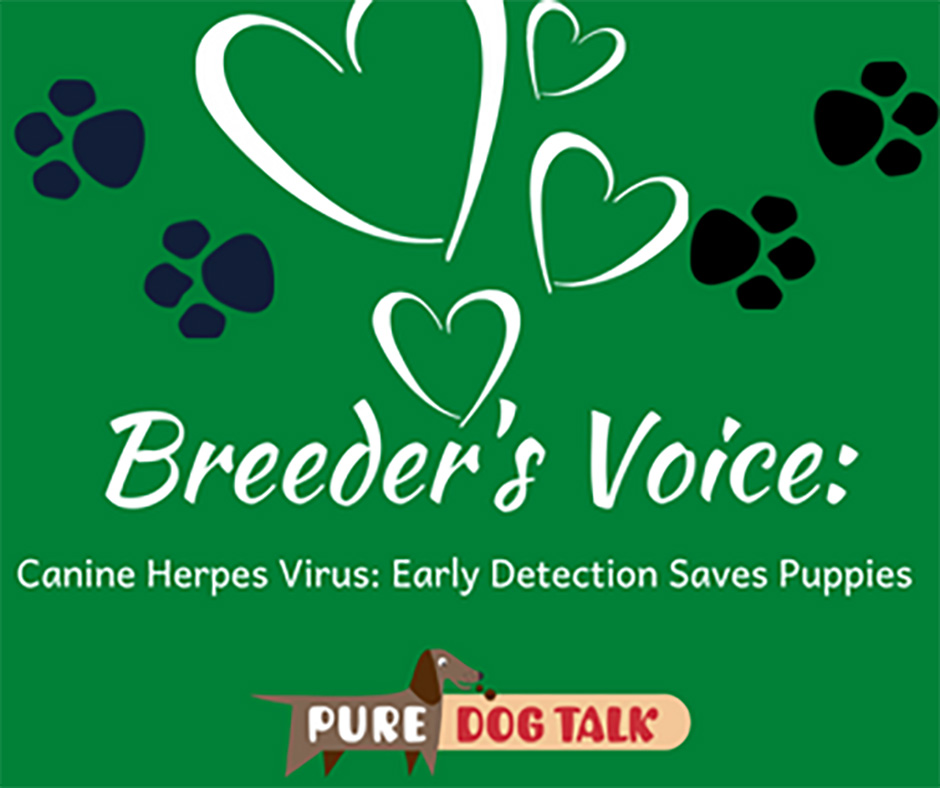 Canine Herpes Virus: Early Detection Saves Puppies
Alaskan Malamute breeder Wendy Corr joins host Laura Reeves to share her story of early detection of Canine Herpes Virus in her pregnant bitch and how she managed the situation to produce healthy puppies. This is the first of a two-part series which also includes an interview with Corr's lead veterinarian.
Corr said she had never really thought about CHV much, as a long-time breeder, but had recently heard a presentation on the dangers of the disease to pregnant females. On a whim, she asked her veterinarian, Dr. Bruce Christensen, to pull blood a CHV titer test on her confirmed pregnant 3-year-old Malamute.
She was shocked to hear back a couple weeks later that the bitch had titer levels off the charts.
At the direction of Dr. Christensen and his team at Kokopelli Assisted Reproductive Canine Services in Sacramento, CA, Corr started her bitch on a course of acyclovir, a human anti-viral.
Corr, who is a clinical nurse in human medicine, said she was concerned about potential side effects from the drug, which could include cleft palate, but committed to the treatment with that understanding. She also opted for a C-section, rather than a vaginal whelp, in order to limit the puppies' exposure to the virus in the dam's body.
Primary among the handling of the four healthy puppies at birth (none with clefts) was incorporating an incubator to keep their body temperature above 99 degrees, the point at which the virus cannot replicate, for the first 2 ½ weeks. Putting the puppies on to nurse every two hours, monitoring temps and keeping mom and puppies content during that time was a daunting challenge, Corr said.
"We had friends who brought us dinner," Corr said. "We had people who offered to come in and just sit with the dog so I could sleep or take a shower or we could go grocery shopping."
The entire process took place during the height of COVID lockdowns, enhancing Corr's challenges.
Stay tuned next week for insight from Dr. Christensen directly on his experience and recommendations on the topic.