365 — Junior Showmanship from Competing to Judging | Pure Dog Talk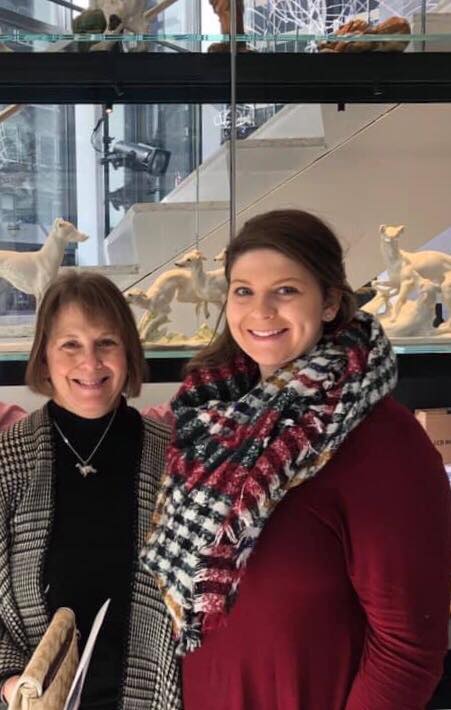 Junior Showmanship from Competing to Judging
Marti Day and Sarah Congleton are a mother-daughter junior showmanship judging juggernaut. Sarah and her brother Tanner started showing in juniors in 2005. Marti was the support person and chauffer. Mother and daughter both judged the huge junior showmanship competition at Orlando before the AKC National championship.
The family traveled to dog shows regularly, putting 250,000 miles on the family Suburban's odometer. Sarah and Tanner competed in 4-H, juniors and regular breed competition, eventually working for handlers and breeders.
"We were so fortunate to work with top notch breeders," Marti said. "We had people who offered us dogs and helped the kids learn how to groom. Parents should never do work for the juniors."
Marti said she was rarely worried about her children traveling with breeders and handlers. The siblings generally were together, Marti said, adding "the Dog show world, in terms of children, really look after each other in an incredible way."
As a parent, Marti expressed pride for her children's success.
"The sport has made them outspoken, compassionate, understanding, motivated, organized young adults," Marti said.
Sarah observed that junior entry numbers are decreased in recent years and throughout the purebred dog fancy "more has to be done than just saying juniors are the future of the sport."
Mentorship along the lines of "Jody's Juniors" and building a "dogmanship" program are some of Sarah's emphasis.
"It's not just running around the ring in a Saint John's suit, we need to teach basic animal husbandry," Sarah added.
Marti and Sarah both emphasized safety in judging junior showmanship, as well as "who would I trusty MY dog to."
"I like to see the juniors and their dog relax. Everybody on edge isn't good for either one. And, don't be a prima donna. I want to see the rapport between you and your dog," Marti said.
KNOWLEDGE IS POWER — FRANCIS BACON
Pure Dog Talk is grateful to all of the mentors in our sport who support us with their knowledge, their kindness and their generosity. JOIN us today in providing access to this invaluable "watering hole" for anyone who is thirsty for knowledge. Your pledge of as little as $5/month helps guide the next generation of dog fanciers. Click the "Be My Patron on Podbean" button to join our "listener supported" team at Pure Dog Talk.