172 – Veterinary Voice: Cruciate Ligaments| Pure Dog Talk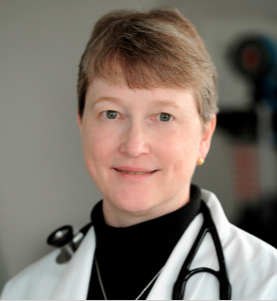 Podcast: Play in new window | Download
AVOID EXPENSIVE, PAINFUL CRUCIATE LIGAMENT RUPTURE
Early spay/neuter is one of the primary indicators of a potential for a "blown knee" in our dogs, according to Dr. Marty Greer, DVM. The cruciate ligaments in the stifle joint of the dog serve as a hinge when working properly. When these ligaments are stretched, frayed or torn, the dog will be painful, limping, or "off" on a rear leg. Environmental factors such as overweight and lack of condition also can contribute as causal factors, Greer adds.
TRAUMA NOT ALWAYS THE CAUSE
WHILE TRAUMA HISTORICALLY HAS BEEN CONSIDERED THE PRIMARY CAUSE OF THIS SITUATION IN THE DOG, GREER SAYS SHE SEES MORE AND MORE DOGS WITH NO KNOWN INJURY SUFFERING FROM A DAMAGED JOINT.
 "… THERE'S A HUGE INCREASE IN INCIDENCE OF CRUCIATE RUPTURES IN DOGS THAT ARE SPAYED AND NEUTERED WHEN THEY'RE YOUNG," GREER SAID. "AND BECAUSE THERE'S BEEN A BIG MOVEMENT TO EARLY SPAY AND NEUTER FROM THE RESCUE ORGANIZATIONS AND THE HUMANE SOCIETIES FOR REASONS OF POPULATION CONTROL, THEY'VE PUT OUR DOGS AT INCREASED RISK. INADVERTENTLY, THEY DIDN'T SET OUT TO DO THAT, BUT INADVERTENTLY, THEY SET OUR DOGS UP FOR FAILURE IN THE DEVELOPMENT OF THEIR JOINTS. SO, WHEN A DOG IS SPAYED OR NEUTERED WHEN THEY'RE REALLY YOUNG, THEIR GROWTH PLATES STAY OPEN LONGER. WE KNOW THAT FROM LLAMA'S. WE KNOW THAT FROM HUMAN EUNOCHS … SO, IF YOU WALK DOWN THE AISLE IN A HUMANE SOCIETY AND YOU SEE A LONG LEGGED SKINNY STRAIGHT KNEED BLACK 60-POUND DOG, ODDS ARE PRETTY GOOD THAT IT'S A MALE THAT WAS NEUTERED WHEN HE WAS 3, 4, 5 WEEKS OLD, MAYBE TWO OR THREE MONTHS OLD. BUT WE DO KNOW THAT THE INCIDENCE IS MUCH, MUCH INCREASED IN DOGS THAT ARE SPAYED AND NEUTERED REALLY EARLY. SO THAT'S ONE FACTOR THAT REALLY NEEDS TO BE TAKEN INTO ACCOUNT."
Anterior Cruciate Ligament (ACL) Rupture

Rupture of the anterior or cranial cruciate ligament is more common after gonadectomy than in intact dogs (Whitehair et al. 1993; Duval et al. 1999; Slauterbeck et al. 2004). Breeds at risk for rupture of the ACL include the Akita, American Staffordshire terrier, Chesapeake Bay retriever, German shepherd dog, golden retriever, Labrador retriever, mastiff, Neopolitan mastiff, Newfoundland, poodle, rottweiler and St. Bernard (Duval et al. 1999; Harasen 2003). Other risk factors include obesity and abnormal angulation of the stifle (Ragetly et al. 2011). One could argue that increased risk of ACL injury after gonadectomy is because of decreased athleticism and obesity in gonadectomized animals but the trend stands even in studies that statistically compensated for these effects in dogs. Joint laxity may differ under varying hormonal stimuli, suggesting one possible cause‐and‐effect mechanism. Another hypothesis is increasing stifle angulation with asymmetry of growth plate closure in the femur and tibia.

https://onlinelibrary.wiley.com/doi/full/10.1111/j.1439-0531.2012.02078.x
Tick borne diseases that can cause joint inflammation are another area Greer notes that may cause complications. Often times, a dog will not have a fully ruptured ligament, but these important sort of elastic bands in the joint will have frayed or "stretched." Treating these dogs with crate rest, testing for tick borne diseases and treating with a prophylactic course of Doxycycline that both treats tick borne diseases and confers some anti-inflammatory process in the joint is Greer's recommendation.
Patellar luxation is a genetic disorder that serves as complicating factor for potential injury to the knee joint as well, according to Greer.
Surgery to repair a torn cruciate ligament is expensive and requires the best orthopedic surgeon you can find, Greer said. But it isn't an emergency situation. If you suspect a cruciate injury,
Keep the dog quiet and crated.
Take it to your veterinarian for diagnosis.
Research the best surgeons available in your area.
Be diligent about maintaining *strict* crate rest during recovery.
We hope you enjoy today's podcast with Dr. Greer. For more information on this topic, visit:
http://csu-cvmbs.colostate.edu/vth/small-animal/sports-medicine-rehabilitation/Pages/canine-cruciate-ligament-injury.aspx
https://www.researchgate.net/publication/312054514_Top_5_Genetic_Diseases_of_Dogs
KNOWLEDGE IS POWER — FRANCIS BACON
Pure Dog Talk is grateful to all of the mentors in our sport who support us with their knowledge, their kindness and their generosity. JOIN us today in providing access to this invaluable "watering hole" for anyone who is thirsty for knowledge. Your pledge of as little as $5/month helps guide the next generation of dog fanciers. Click the "Be My Patron on Podbean" button to join our "listener supported" team at Pure Dog Talk.