145 – Pat Laurans: NOHS Best in Show|AKC National Championship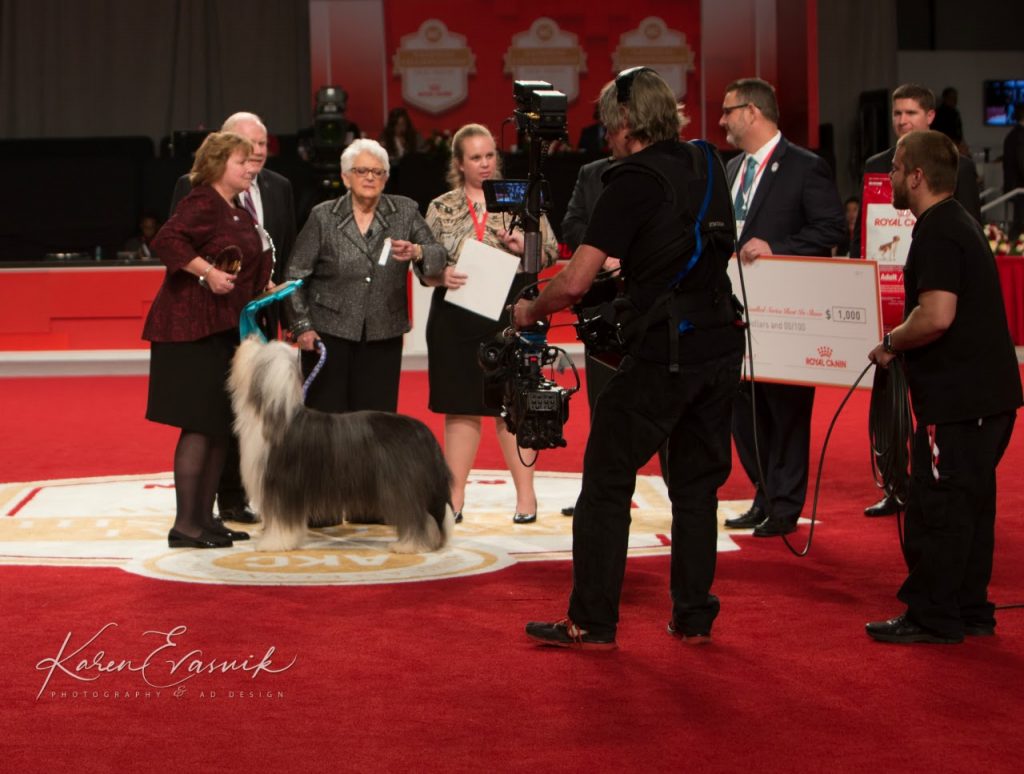 Pat Laurans: On Judging NOHS Best in Show
Pat Laurans, AKC delegate from the German Wirehaired Pointer Club of America, was selected to judge Best in Show for the AKC National Championship National Owner-Handled Series in Orlando, Fla. Dec. 15, 2017.
For Pat Laurans, the dogs always come first. "Love of the dogs comes first," Laurans said. "The people in the sport become our family due to our shared love of dogs."
"It's important to understand that 80 percent of dogs exhibited in AKC shows are shown by the owner," Laurans noted. "AKC started (NOHS) to celebrate the dedication of Owner-Handled exhibits throughout the country. The top 10 in each breed is invited the national championship show."
705 NOHS Competitors
Laurans made a point of defining the eligibility of the NOHS and noted that the year's final competition in Orlando started with 705 competitors from 191 breeds/varieties.
"This shows the enthusiasm of owner handled competitors," Laurans said. "The bond between dog and handler is something you can see. You realize the devotion, love and caring and the work they've done to reach this level."
The Seven Group Winners Critiqued
Laurans graciously shared her articulate, detailed critique of all seven group winners in her Best in Show lineup with us at Pure Dog Talk.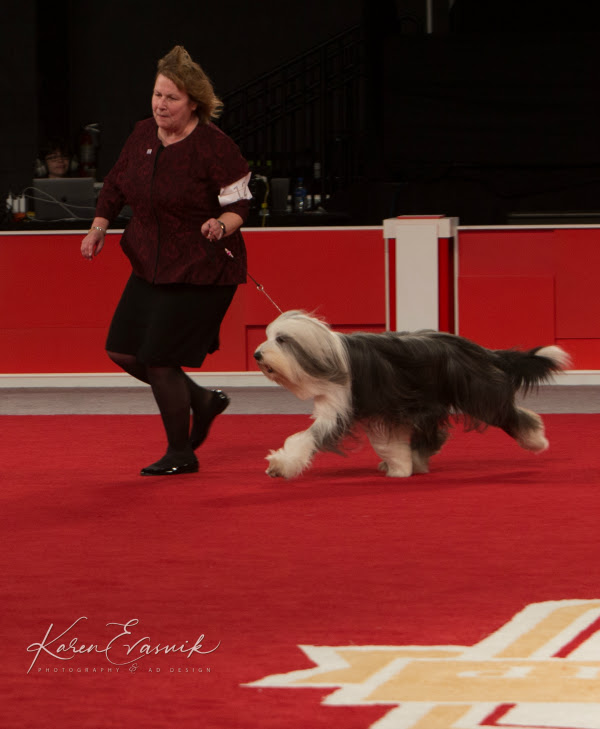 The Winner – Bearded Collie
"The winner (Bearded Collie) was an example, to me, of a dog that could do the work the breed was meant to do," Laurans said. "That would be able to work all day because of the correct outline, angulation and balance. And that moved around the ring effortlessly. … We aren't judging handlers. We're judging the dogs. This Beardie was, to me, of such outstanding quality that she was very deserving of NOHS BIS."
Take a minute to listen to Pat and Laura talk about the Bred By Exhibitor competition at the AKCNC and the importance of a mentorship that spans more than 20 years.
And if you missed it, go back and pick up Pat's interview about the critical role of the AKC Delegate body and what, exactly, these important members of the fancy do for you.
Huge thanks to Pure Dog Talk supporter Karen Evasuik for sharing her gorgeous photos of this important event. Check out all of her beautiful candids from the entire week in Orlando here.
Meanwhile, remember to tune in to Animal Planet tonight for all of the great coverage from the AKC National Championship presented by Royal Canin.
Allison Foley's Tip of the Week – International Shows
Allison and Laura talk about International Shows, qualifying for competitions, and differences between AKC and CKC.
KNOWLEDGE IS POWER — FRANCIS BACON
When you become a patron of Pure Dog Talk you'll tap into an exclusive community of experts to help you and your dog be blue-ribbon best at whatever you do with your purebred dog! Your support helps keep the MP3's rolling at Pure Dog Talk!
As a supporter, you'll immediately gain access to the weekly Pure Pep Talk SMS, Pure Pep Talk private Facebook group, and priority emails. Patrons can choose to level up to the After Dark Zoom and a Patrons Digital Badge for their website— even a private counseling session with Laura on any topic.