606 – Protecting Breeds Into the Future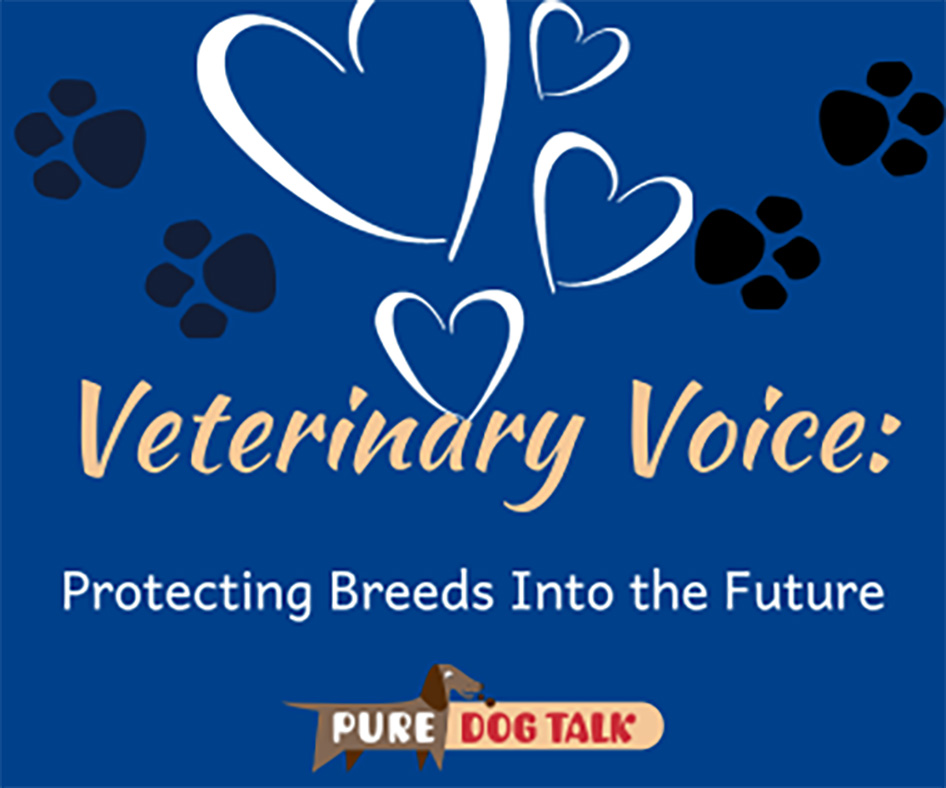 Protecting Breeds Into the Future
Dr. Marty Greer, DVM joins host Laura Reeves to discuss AKC's newest service for preservation breeders. Greer was actively involved in AKC's development of the Purebred Preservation Bank, taking the idea from the Otterhound Club of America. We had the conversation with Joellen Gregory early on about the Otterhound's semen bank, and AKC has taken this and developed it into something that's available for all parent clubs.
"(PPB will allow) AKC to fund the long -term storage of semen that no longer has an owner that wants to manage it," Greer said. "So, you don't necessarily have to have passed away for this to happen. If you're at the end of your breeding program and you're sitting there with six beautiful dogs that have semen frozen, and you're like, 'Well, I don't have anybody I've really mentored and my kids don't want it, so where do I go with this?'
"That's when you go to the AKC website, you pull up the information on there, you sign the document that allows AKC to take ownership. And once you hand it off, you no longer are in control of that part of the semen. You may send all of your dog's semen, you may send part of that dog's semen, you may send all the semen that you have to the AKC, and AKC will then pay for the long -term storage.
"Every breed club makes their own rules. Your parent club can put together their health committee, their genetics committee, a special committee for this. Your breed club will sit down and with some ideas from what other breed clubs have done, be able to say, 'This is how we want the semen disseminated. Does the bitch have to have a CHIC number? Does she have to have these certain criteria? When is it appropriate to use? Has she had a litter before?' All those kinds of things, your breed club can decide.
"But as you release the semen, you can't say, 'Well, I don't like Susie Smith." Susie Smith is never going to get to touch my semen ever, ever, as long as I live, over my dead body. Maybe it will be over your dead body because now it's no longer yours.
"Fifty years from now and 100 years from now, that's what we're looking at. We're not looking at what happens next Tuesday when a bitch has to be bred. We're looking at 100 years from now. Is your dog still of value? You might say things like, 'Well, styles of dogs change,' and indeed they do. But sometimes those foundational dogs are structurally what you need. Sometimes those foundation dogs predate certain genetic disorders that have really worked their way deeply into the gene pool and could be very hard to breed your way out of.
"AKC's role in this is to pay for the semen storage and to register the puppies. That's it. AKC is not there to start saying, 'Well, we want you to do this with this and we want you to do that with that. And you have to have faith that 100 years from now, this mission, this vision is going to be held true. But it's not about Susie Smith. It's not about you. It's not about (any individual dog). It's about the overall health of the breed and where we can go with some of the genetics."
KNOWLEDGE IS POWER — FRANCIS BACON
When you become a patron of Pure Dog Talk you'll tap into an exclusive community of experts to help you and your dog be blue-ribbon best at whatever you do with your purebred dog! Your support helps keep the MP3's rolling at Pure Dog Talk!
As a supporter, you'll immediately gain access to the weekly Pure Pep Talk SMS, Pure Pep Talk private Facebook group, and priority emails. Patrons can choose to level up to the After Dark Zoom and a Patrons Digital Badge for their website— even a private counseling session with Laura on any topic.