336 – 20th Century Secrets in a 21st Century Format, Jaraluv | Pure Dog Talk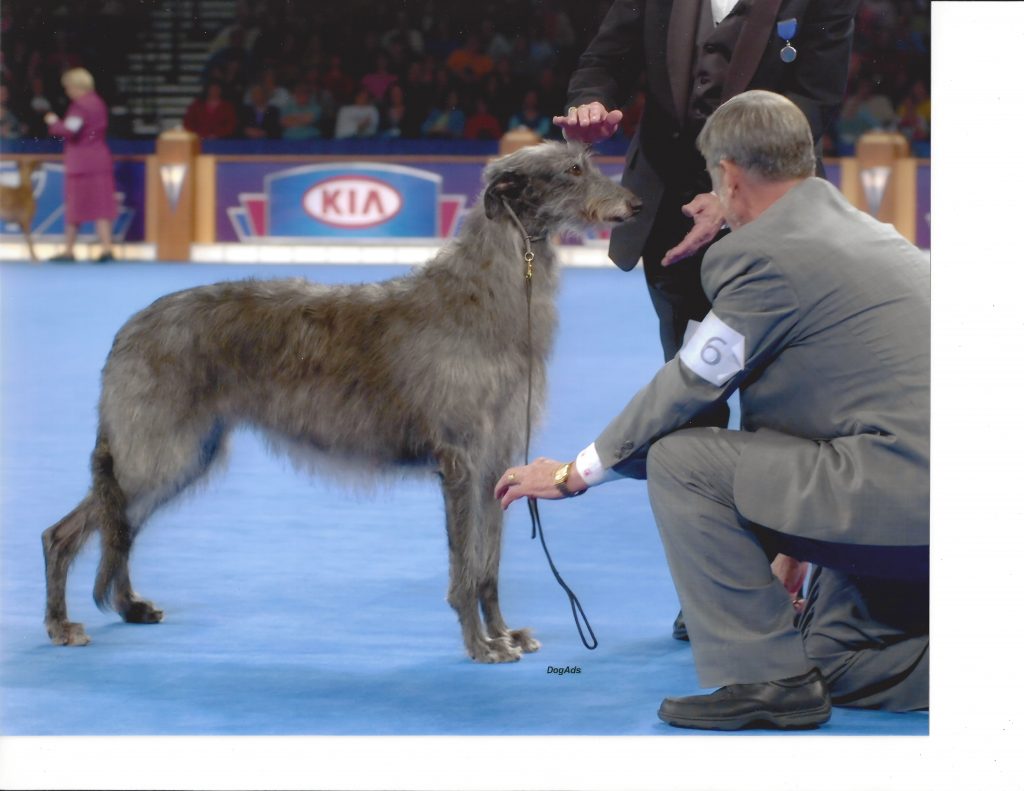 20th Century Secrets in a 21st Century Format, Jaraluv
Part two of the powerful interview with Ray and Jana Brinlee of Jaraluv Scottish Deerhounds applies their breeding secrets to today's society. The small number operation modeled by the Brinlees is far more applicable to today's world than the huge kennels maintained in the heyday of the sport.
"We need breeders to mentor new people," Ray said. "There might be 20 good breeders and 80 people who breed dogs. There's a difference."
Ray's solution to the "more exhibitors, fewer breeders" matrix that is at the center of dog show's perceived decline is – it's part of mentorship
"Breeders need to encourage pet people to show dogs," Ray said. "We need breeders to tell folks, 'that's a heck of a dog I sold you, let's try this, let's go to this show, don't waste those genes."
The subjective nature of dog shows often is a driving force for exhibitors who turn to companion events, but the Brinlees see a different perspective.
"The difference is, as a breeder, you are doing it for the love of the breed," Jana said. "You are trying to maintain the breed in the best way you can. All these other events are nice, they are fun, but they are not about preserving or maintaining your breed."
Form IS Function
"We have to be concerned about the function of our dogs," Ray noted "but many of our breeds are not allowed to do their historical jobs." The Deerhound, for example, hunted in mountainous terrain. The flat track racing style of lure coursing doesn't accurately test the breed's function, Jana observed.
On the other hand, Ray contends that the classic "Deerhound movement…. Easy, active, true… if they do that, they will get around eight hours with the Hunt Masters hunting deer."
Breed standards were written to describe the dogs that were best at their job. "We have to rely on that written word and be careful when you read it. That scares me about the generic show dog judging … the race to get more breeds makes me uncomfortable," Jana said.
"It is important to us breeders that judges are a custodian for our breeds," Ray added.
Listen to part one of the interview here.
Pure Dog Talk is sponsored by:


KNOWLEDGE IS POWER — FRANCIS BACON
Pure Dog Talk is grateful to all of the mentors in our sport who support us with their knowledge, their kindness and their generosity. JOIN us today in providing access to this invaluable "watering hole" for anyone who is thirsty for knowledge. Your pledge of as little as $5/month helps guide the next generation of dog fanciers. Click the "Be My Patron on Podbean" button to join our "listener supported" team at Pure Dog Talk.