377 – New Dog Breeders Offer Hope for the Future | Pure Dog Talk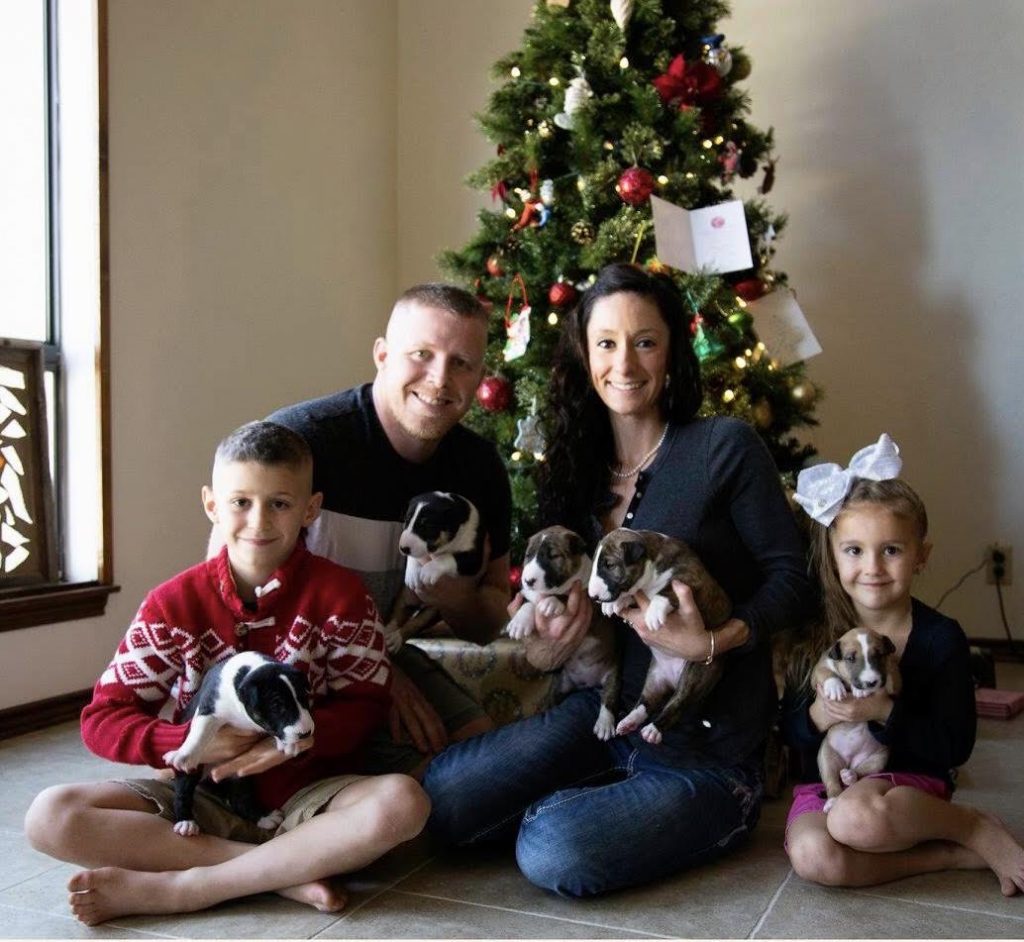 New Dog Breeders Offer Hope for the Future
Purebred dogs need more, new, young breeders. This is the consensus opinion of our top experts in the field. Preserving our breeds and encouraging more participation in our sports requires the energy and enthusiasm of youth.
So, I reached out to the Pure Dog Talk listener community to find some of these folks. This was my conversation with Sam and Curtis Brown about the breeding program they are developing in Bull Terriers (bonus, a teaser for our "rare breeds month" in April!).
This was an outstanding conversation that gave me hope for the future. Enjoy the podcast! A couple excerpts are below.
Continue striving for better
Curtis: "I'm the one with the puppies all day and I'm the one doing multiple C-sections by myself, which I never would have seen myself doing, and delivering puppies. So, it's difficult in that aspect. But when it comes right down to why we continue to breed, for me is there's two reasons.
"The joy on the faces of the families when we get to send companion puppies home with them has always been a remarkable thing. Companion puppies that people just love forever. Our Delicious bull terrier family of everybody who we sent puppies to follows us on Facebook and continuously post pictures of their dogs as they grow and we get to kind of see them grow.
"You're like 'well maybe we should have kept that one in hindsight,' maybe next time we'll think of it differently before we put it in a pet home. But as we go on and as we continue to breed obviously we want to continue to breed better dogs … even if we have an amazing dog or an amazing bitch like the one who we just had win the grand futurity at our Silverwood show this past year … we still want to continue to strive to breed better dogs, not only for our breed but for the betterment of our breed. … preservation breeding, continuing to do things and enhance the breed the best that we can, not just in type but the temperaments and everything.
"So that's why I think when we continue to breed. Not just take … that one dog and then just run it until you win Westminster … or whatever the case may be. We have to continue to create the next best thing. … we go to the Silverwood specialty show and a lot of people are showing dogs that we've seen in the ring many, many years over and we're the ones there with all of these young puppies …"
Family affair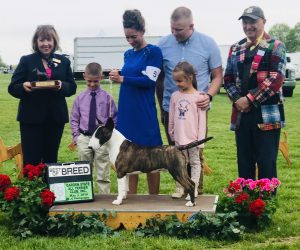 Sam: "It's an incredible journey … you're going to make some concessions in your personal life. Mostly sleep … but you're also going to go all over the world you're going to meet incredible people … we have friends that are closer than our extended family in dogs. … when you're breeding you know you're really doing something that's very special. It's not only special to you, but it's special for those families that are going to be getting dogs from you …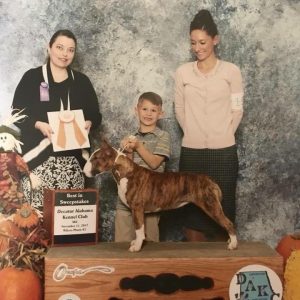 "…it's great for kids … we do everything as a family. We go to the shows as a family. We raise the puppies as a family. We do the chores as a family. It is something that a family can do, that's not in an agricultural area. You can raise a litter of puppies in the suburbs, it's not a big deal … it's something that you can sort of instill some of those 4H type lessons into your kids. We always advocate for responsible breeding … but I think it's a positive thing and it's definitely a family thing, at least for us, that everybody can be involved in. My kids, they've bottle fed puppies and they clean up after dogs. I think that's really important stuff when it comes to our sport. I heard Pat Trotter say at one point 'You know it's great to run around to get ribbons but someone's gotta be doing the cleaning up and the breeding' and that's kind of where we're at with it."
KNOWLEDGE IS POWER — FRANCIS BACON
Pure Dog Talk is grateful to all of the mentors in our sport who support us with their knowledge, their kindness and their generosity. JOIN us today in providing access to this invaluable "watering hole" for anyone who is thirsty for knowledge. Your pledge of as little as $5/month helps guide the next generation of dog fanciers. Click the "Be My Patron on Podbean" button to join our "listener supported" team at Pure Dog Talk.