375 – Dog Breeding: We're ALL in this Together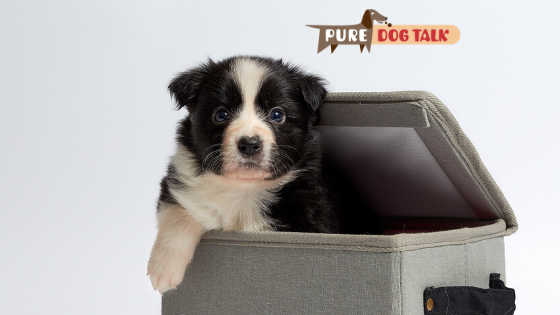 Dog Breeding: We're ALL in this Together
Patti Strand, the founder of the National Animal Interest Alliance, joins host Laura Reeves to talk about all dog breeders working together, raising the bar for the health and well-being of all dogs.
Strand provides an outstanding historical perspective on the question of dog breeding throughout the 20th century, commercial breeding operations to meet community demand for companion dogs, the programs put in place to monitor breeders and the confusion of outdated information.
"…there is a passion among commercial breeders today to do a better job and to learn how to do a better job," Strand said. "One of our (NAIA) board members, Marty Greer, is a veterinarian. She gives a lot of seminars, a lot of health seminars … veterinary care-type seminars in the commercial dog breeding world. And she says she never had a more attentive audience. These people are taking notes and they're asking questions. They're excited about breeding. They're excited about husbandry. So just a ton of really positive changes have taken place."
Strand, a Dalmatian breeder for decades, added, "I'm a hobby breeder. I love what I do. I try to do it well. But what I'm really working toward is trying to support people who try to conduct themselves in the best way possible with the information and education and materials that we have."
As president of NAIA, Strand works on legislation that impacts all breeders. Including researching actual numbers of dogs in animal shelters around the US.
"I had this experience last year in working on some legislation," Strand commented. "I had a situation where a woman who owned a pet store asked me to help her and she told me that she was doing everything right.
"(I told her) 'if you can demonstrate to me what you're doing and you have a solid operation I will try to help you.' So next morning I get up and I have like 150 documents from this woman. Every single puppy she bought from somebody whose USDA inspection reports were excellent. And not only that, every single puppy she bought had parents who were health tested for the very things that the hobby dog breeder world requires when you go to our AKC parent websites. The Breeders that were working with this particular distributor were all going to the AKC and the parent club websites and finding out what the requirements were for their breed and then duplicating it. So believe me, even 5 years ago you would not have seen that," Strand observed.
"I think the reality is that we would all want pet stores or breeders, whether they're hobby or commercial, who are doing things badly and where animals are being harmed not to be able to operate. I mean it's just that simple. So with us at NAIA, we're just all about conduct rather than categorizing people by putting a particular marketing label on people and then saying this label is no good and that label is good."
KNOWLEDGE IS POWER — FRANCIS BACON
When you become a patron of Pure Dog Talk you'll tap into an exclusive community of experts to help you and your dog be blue-ribbon best at whatever you do with your purebred dog! Your support helps keep the MP3's rolling at Pure Dog Talk!
As a supporter, you'll immediately gain access to the weekly Pure Pep Talk SMS, Pure Pep Talk private Facebook group, and priority emails. Patrons can choose to level up to the After Dark Zoom and a Patrons Digital Badge for their website— even a private counseling session with Laura on any topic.