529 — Christian Manelopoulos: "I'm Going to America"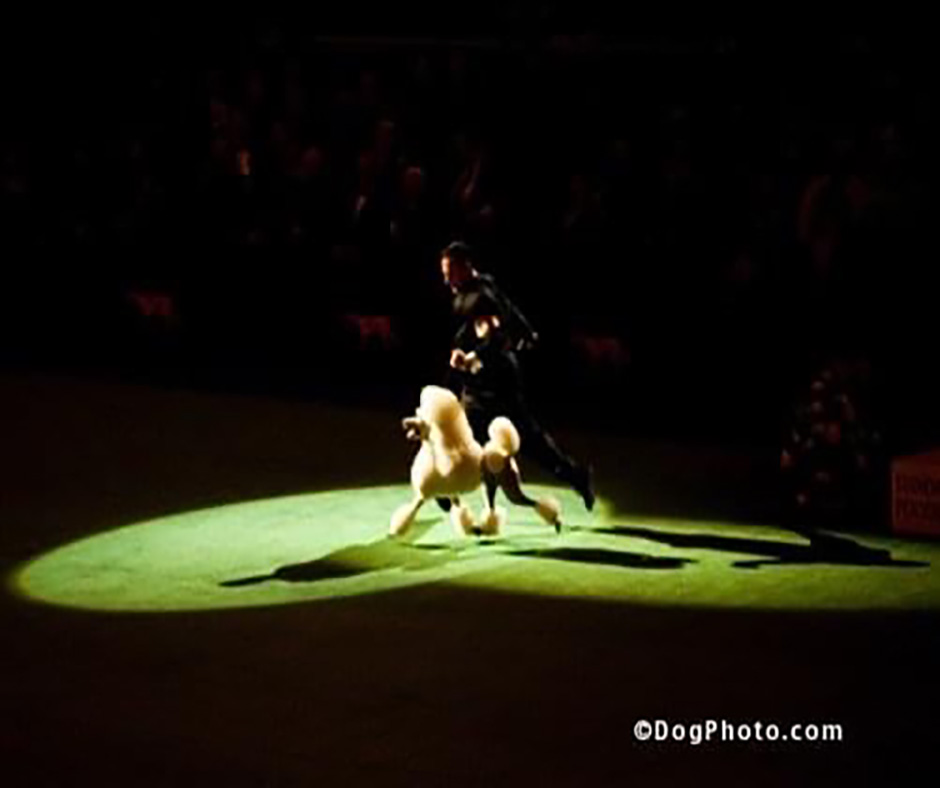 Christian Manelopoulos: "I'm Going to America"
Professional handler Christian Manelopoulos joins host Laura Reeves for part one of a wide-ranging conversation about professional handling, working as an apprentice, the toughest dogs to trim and the challenges of moving to America to begin his career.
Manelopoulos started in purebred dogs as a teenager in Australia after a knee injury ruined his cricket game. He eventually worked his way up to earning expense money showing dogs for the president of the Victorian Kennel Association.
But what he really wanted to do was move to the US and show dogs like the pictures he saw in Kennel Review of Frank Sabella's poodles.
So, when he had a chance to work for Joe and Pauline Waterman in Southern California in the early 1990s, he jumped at the chance.
"Going to Joe and Pauline was fantastic because being in Los Angeles, Dick Beauchamp and Frank Sabella would call the kennel. At that time (the Watermans) were still breeding Bichons a little bit. I would study the pedigrees of all the Bichons and all the dogs. I knew their pedigrees better than they did. I was so eager to learn at that time and so that was a tremendous experience.
"The dog show world in Los Angeles in the early '90s was a world of its own in that sense. Corky (Vroom) was like the king and then Bruce and Gretchen (Schultz), and then Joe, so it was a tremendous learning experience.
"I tell people it was different also because we didn't have as many dog shows. Most of the shows were only Saturday and Sunday shows. So, all of the assistants, Woody's assistants and Bruce and Gretchen's and Corky's, we would often get together on Tuesdays and go and do things. So it was a very communal thing.
"Pauline, Sue (Vroom), Gretchen and Bergit Coady, they were very motherly influences on a lot of the (dog show) kids in the LA area. Especially someone like me, I came from another country, my family was thousands of miles away, so in many ways these women replaced my parents for me. I'm very appreciative to all of them. Sadly most of them have passed away now, but it was definitely a different time.
"I groomed all the time. I mean, that's the story of my life for 30 years. I tell people that I started working 15 hours a day and here I am 30 years later, I still work 15 hours a day. Everyday. It hasn't changed.
"You're very much an entrepreneur in this business. You're self-employed, so the businesses is you. When you start out, you go out from being an assistant, you go out to become a handler, you're literally saying 'for the next 15 years of my life I am gonna work every waking minute of every day. I am going to forego going to people's birthday parties and weddings and things like funerals and baby showers. I will regret many of those things.'
"But those are the compromises you make to be really successful. Now people can say 'well, I want a work life balance.' Those people either generally come from wealthy families or they're not that successful. The most successful people, time and time again, that is their story. If you think it's going to be different, then you should probably try something else, 'cause it's not.
"You have to run it as a business. A lot of kids, they think 'oh, I wanna get a big winning dog and then they travel around (in) a big truck, with a big mortgage for that truck, and make no money. They do some winning and then it's all over. The most common issue dog handlers run into is tax issues. You're self-employed, you don't save enough money for taxes and things like that. Probably lesson number one I tell everybody get a great accountant."
KNOWLEDGE IS POWER — FRANCIS BACON
When you become a patron of Pure Dog Talk you'll tap into an exclusive community of experts to help you and your dog be blue-ribbon best at whatever you do with your purebred dog! Your support helps keep the MP3's rolling at Pure Dog Talk!
As a supporter, you'll immediately gain access to the weekly Pure Pep Talk SMS, Pure Pep Talk private Facebook group, and priority emails. Patrons can choose to level up to the After Dark Zoom and a Patrons Digital Badge for their website— even a private counseling session with Laura on any topic.