539 – Dr. Donald Sturz, Dog Show Philosopher & WKC BIS Judge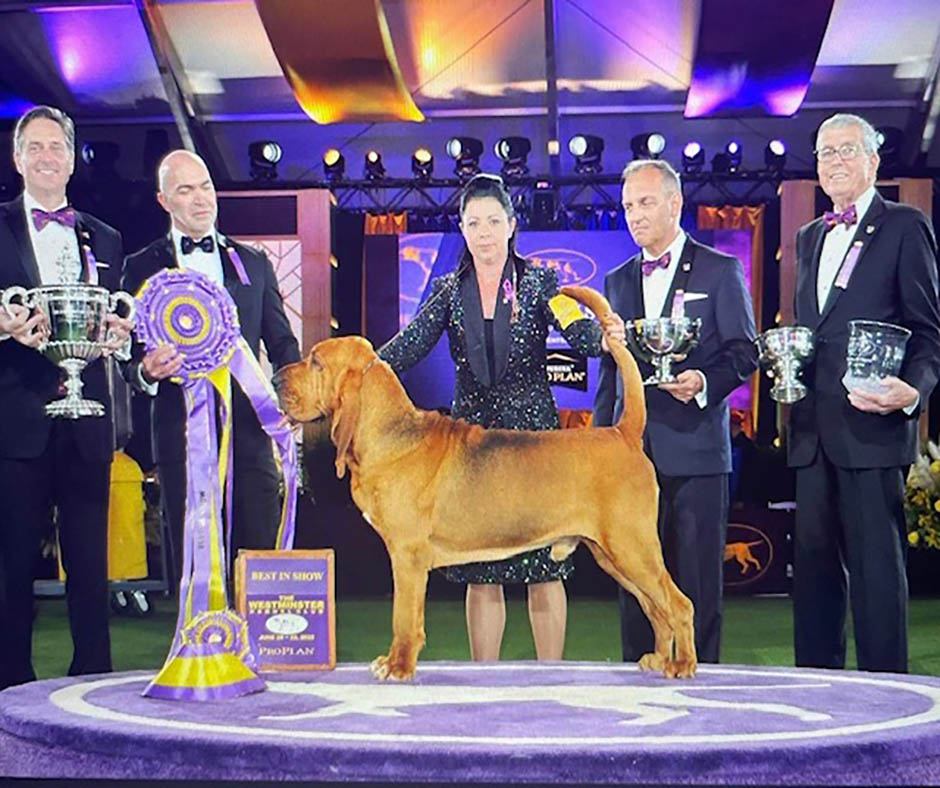 Dr. Donald Sturz, Dog Show Philosopher & WKC BIS Judge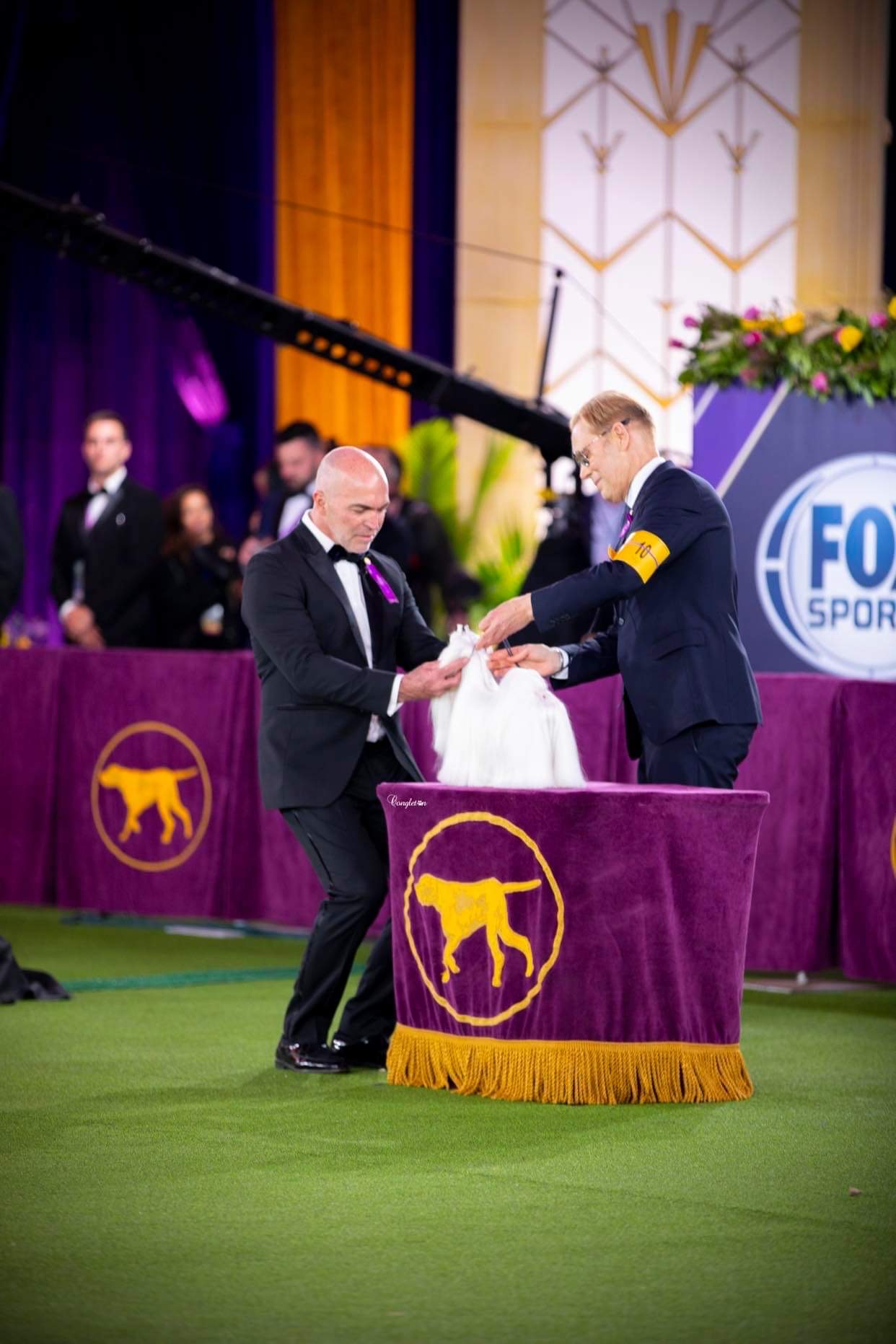 Dr. Donald Sturz, 2022 BIS judge at Westminster Kennel Club, joins host Laura Reeves to talk purebred dogs as history and art. And goosebumps at seven contenders in a unique and powerful lineup.
"From a historical perspective," Sturz said, "I think it's so important that we keep our focus on the history of particular breeds, not just from the point of view of the climate or where they came from, the terrain that they worked on or jobs that would to do, but also how the breed has evolved over time and understanding the difference between the evolution of a breed versus the changing of a breed.
"I think those are two very different things and so I think having a historical perspective, I was gonna say as a judge, but also as a breeder, I think that that informs your decisions, it informs your perception of the dogs that you're looking at when you put them in that historical context of both where they originated, but what they were meant to do and how they've evolved over time.
Purebred dogs are history and they are art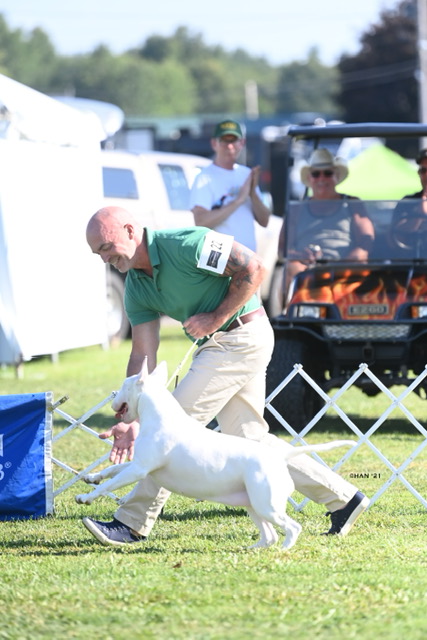 "When you talk about dogs as art, that really resonates with me, because that's what it's like to me when I go to a dog show. I look at dogs as I would look at art in a museum. I love when something moves me. You know how when you look at a beautiful piece of art, whether it's a painting or sculpture or whatever, and you just have a visceral emotional reaction. I love when that happens for me with a dog. As a judge it doesn't happen all the time, it doesn't happen as frequently as one might like, but when it does happen, it's kind of like the reinforcer.
Patience is a virtue
"People have gotten so caught up in immediate gratification and looking for the outcome rather than the process. I think it's important for us, especially in dogs, to kind of catch ourselves. If we find ourselves in that kind of moment, I'll say wait a minute, slowdown skippy, you know there's a bigger picture and a much longer story and you need to keep reminding yourself of that.
"I'm big on there being gray areas. I can allow for some stylistic differences on the continuum. But there's a point, there's a line where you get, that's too much, that's too far. It's either too moderate or too extreme. I have a little wiggle room on both sides of that, so that's how I would process kind of that global perspective piece.
"Being able to kind of see the forest for the trees and be able to, as a breeder, see how that dog can add to your journey as you pursue your vision of the breed. I think also being able to think in a more long-term way.
"I think the mistake, unfortunately, is people are like 'oh, I'm gonna breed to this dog from wherever and I'm gonna bring in these qualities' and then they have a litter and it's like 'oh I didn't get what I wanted.' You're probably not gonna get what you want. You have to keep working and building and choosing and selecting. It's a longer term process when one tries to do something like that. Does it sometimes click? Yeah, it sometimes happens. But I think that's unusual. You have to kind of make a commitment to a few generations out, at least, to see what you were trying to get to.
Deciding in the moment
"What was so beautiful was that his breeder owner handler just very calmly stepped out there and guided him very deftly into a natural stance. He just planted his four feet perfectly without any the crossover thing … it was just boom boom boom. And then he just stood there and he literally stared at me. I'm like 'Oh my God this is a really proud dog. This is a dog who's giving me a dog standing over a lot of ground, a dog of power and strength. And then I sent him around and his gait was just flawless… Powerful and covering ground and elasticity. Head and tail carriage… and it was perfection to me. In that moment, it was like 'there it is.'"
KNOWLEDGE IS POWER — FRANCIS BACON
Pure Dog Talk is grateful to all of the mentors in our sport who support us with their knowledge, their kindness and their generosity. JOIN us today in providing access to this invaluable "watering hole" for anyone who is thirsty for knowledge. Your pledge of as little as $5/month helps guide the next generation of dog fanciers. Click the "Be My Patron on Podbean" button to join our "listener supported" team at Pure Dog Talk.