581 – AKC's Breeder Symposiums Aim to Level the Playing Field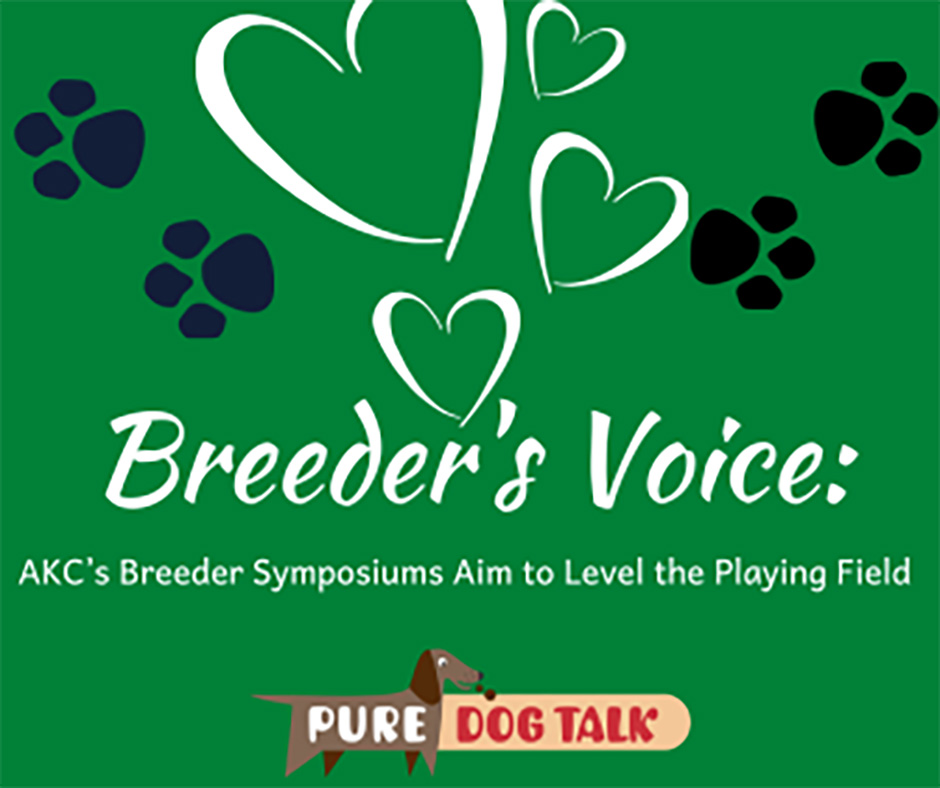 AKC's Breeder Symposiums Aim to Level the Playing Field
Host Laura Reeves is joined by Vanessa Skou, AKC's Executive Director of Breeder Development and Erin Myers, project analyst for AKC's Internal Consulting Group discussing the advent and development of the Breeder Symposium events.
Skou and Myers are both third generation dog breeders and former professional handlers. They describe themselves as still very much "in the trenches" of the fundamentals of breeding dogs.
"I know I have two litters on the ground," Skou said. "And so we have personal experiences that we were like, 'oh, wouldn't it be great to have a class on this.' Because those are the questions I have as well. So, if I'm having them, I'm sure somebody else is having them and that's kind of where we bring our personal experiences into the play."
"We want to be able to offer beginner and advanced tracks for people." Myers said. "So if you've never bred a litter, you're absolutely welcome to come. If you've bred 100 liters, we're gonna have stuff for you.
"Education is that one thing, that kind of it puts us all on the same playing field," Skou added. "We all can learn. Education is kind of that common denominator that we have. That we can all gain the insight from."
"Without breeders, AKC doesn't exist," Skou observed. "AKC sports don't exist and so encouragement of new breeders to even dip their toe in the water or those breeders that are having a hard time and getting downtrodden and feel like they're fighting against the tide? Like anything we can do to encourage all of them.
"Because at the end of the day those puppy buyers are what really is what matters, right? They're the ones that love that dog for its lifetime and make our hearts feel warm and fuzzy. We get to have our dogs to, you know, play with and show or performance, whatever it may be. But at the end of the day, we make so many people happy with that puppy. And so if we can do a such a good job to make everybody have a good experience to me, that's that's my job. And that's why I take seriously."
Sign up HERE for the Houston Breedeer Symposium in July!!
Visit YouTube for the video version of this interview HERE!
KNOWLEDGE IS POWER — FRANCIS BACON
When you become a patron of Pure Dog Talk you'll tap into an exclusive community of experts to help you and your dog be blue-ribbon best at whatever you do with your purebred dog! Your support helps keep the MP3's rolling at Pure Dog Talk!
As a supporter, you'll immediately gain access to the weekly Pure Pep Talk SMS, Pure Pep Talk private Facebook group, and priority emails. Patrons can choose to level up to the After Dark Zoom and a Patrons Digital Badge for their website— even a private counseling session with Laura on any topic.