259 — LIVE from Canada: "Judges Were Not Hatched From an Egg"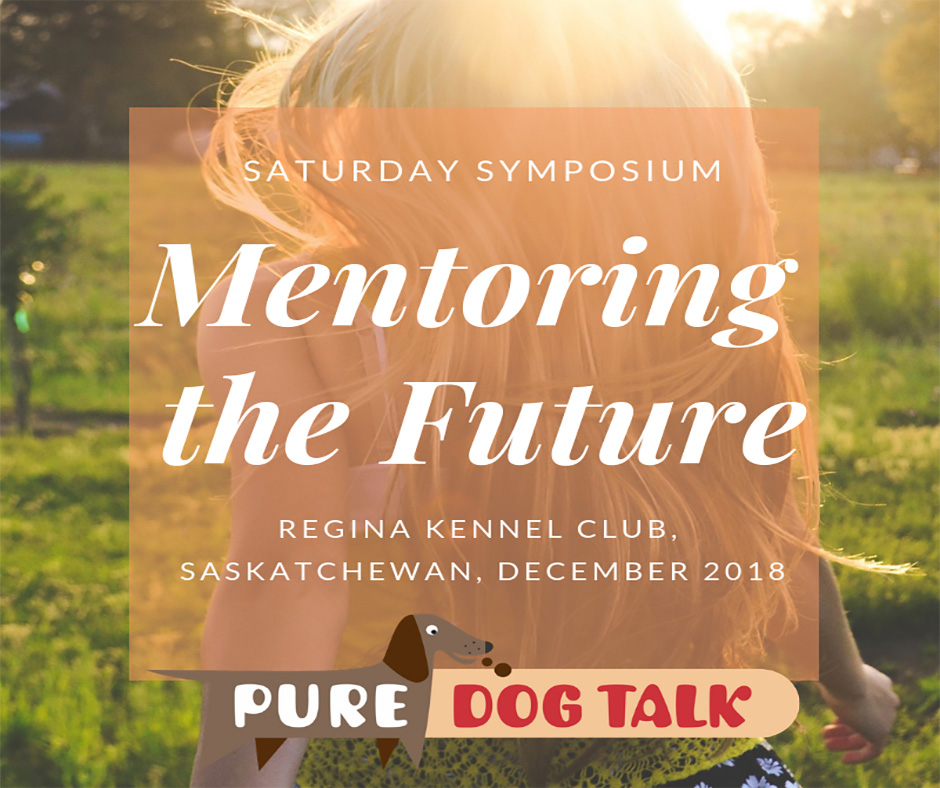 "Judges Were Not Hatched From an Egg"
Host Laura Reeves moderates an international judges panel discussion at the Regina Kennel Club in Saskatchewan, Canada. The panel includes Lee Anne Bateman, Saskatchewan, Linda Buckley, Australia and  Tabatha Buckley-Bettis, United States.
The panel discussed their views on how to "mentor the future" of purebred dogs.
Bateman noted that it's important for judges to remember "how much fun it is to have dogs in your life" and to be proud of ones dogs, "that's how everyone feels coming in your ring."
"Just because I don't put your dog up today, it doesn't mean I don't like YOU," Buckley said. "On the day, I preferred someone else's dog, but I'd still like you to come out and have a drink with me."
Everyone Wins a Prize?
Tabatha Buckley-Bettis observed that "giving everyone a ribbon" isn't necessarily improving the sport.
"Unlike where most people think everyone should get a prize, how I excel is people telling me what I did wrong, then trying to improve and get better," Buckley-Bettis said. "When the people who have been in the breeds come and correct you, it's a good thing."
The judges all offered important advice for everyone in the sport. These suggestions are consistent and recurring themes.
Watch and Learn
"Stay at the dog show all weekend," Bateman said. "Go watch. Watch handlers. Watch and learn. It's hard to get better if you don't immerse yourself in it. Don't just watch your own breed. Watch people in grooming area. Video your performance and watch it critically. Give new people in your breed a hand and be NICE to them."
Buckley reminisced about the old-time English Cocker breeder who helped her when she was new. He groomed one side of the dog and told her "Do the other side to match." This was a very common learning method and is still employed by many of us today.
"If you want help, come and ask us," Buckley-Bettis said. "We can't come and find you because we don't know what you need. Don't be intimidated."
"Seriously people, we're not curing cancer here," Buckley-Bettis observed. "This is something we should all be enjoying, but we can't all win."
KNOWLEDGE IS POWER — FRANCIS BACON
When you become a patron of Pure Dog Talk you'll tap into an exclusive community of experts to help you and your dog be blue-ribbon best at whatever you do with your purebred dog! Your support helps keep the MP3's rolling at Pure Dog Talk!
As a supporter, you'll immediately gain access to the weekly Pure Pep Talk SMS, Pure Pep Talk private Facebook group, and priority emails. Patrons can choose to level up to the After Dark Zoom and a Patrons Digital Badge for their website— even a private counseling session with Laura on any topic.