229 – Allison's Insights from the World Dog Show | Pure Dog Talk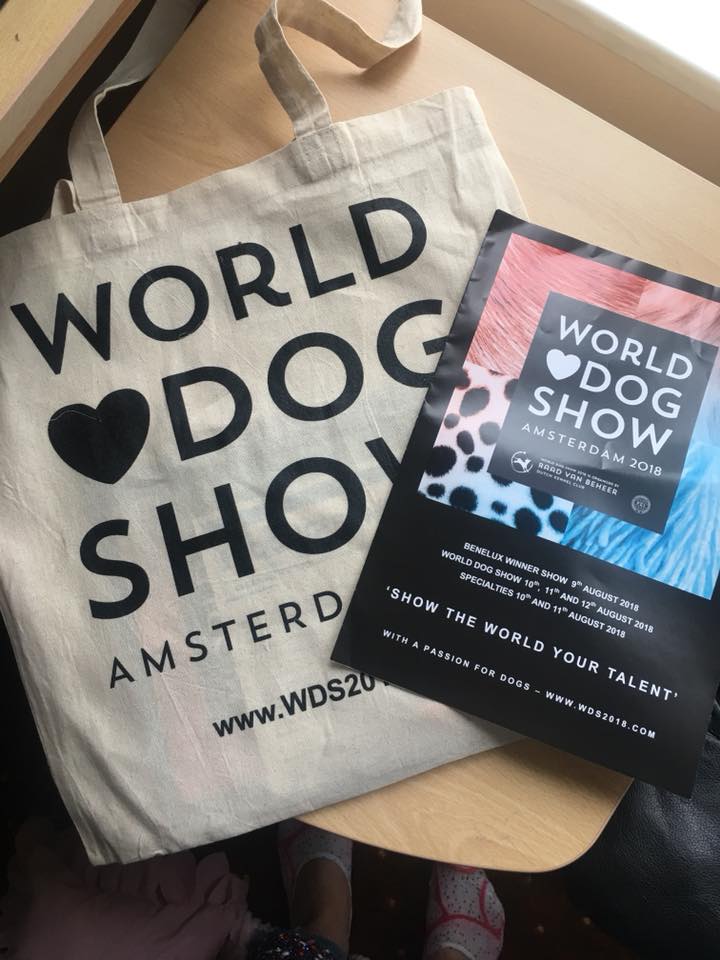 World Dog Show unites dog enthusiasts
Allison Foley talks with host Laura Reeves about the incredible spectacle that is the World Dog Show.
"The World Dog Show really does bring the dog world together in one place," Foley said. She added that this year's event in Amsterdam was particularly well attended by dogs and fanciers from North America due to the relative convenience.
"There are lots of direct flights to Amsterdam," Foley noted. "The show allowed dogs to be shown that are legally docked in the country where they were bred, which was not the case in Germany last year."
The World Dog Show in Amsterdam boasted an entry of just under 22,000 dogs. The enormous difference in numbers relative to North America led to tremendous depth of quality in every breed, Foley observed.
Quality throughout
"You'd watch a ring and there would be five dogs in a class that could win 25 Bests In Show," Foley marveled. She also made the comparison that while North America groups rings are hyper competitive, even at smaller venues, they are rarely as deep in quality at the breed level.
At the World Dog Show, Foley opined, the breeds are so deep quality that the judges are less forgiving of even minor faults or failures of performance.
Written critiques
Written critiques are a frequently requested item in North America and are a requirement for every class placement at the World Dog Show. Each ring has three stewards, one of which is designated just for writing critiques.
Foley noted that in her experience, the Crufts written critiques are more in depth than most at WDS. She observed that many critiques she read were generic and not particularly breed specific.
Judging at WDS is fascinating, Foley remarked. She noted that many of the dogs with big predictions to win often don't even make it out of the breed. Although she added that good dogs shine through, even in the enormous entries.
WDS 2019 in China
"This is a tough topic," Foley said. "Dogs are not always treated well in China. There was a lot of discussion on this topic at this year's show.
"As dog lovers, purebred dog lovers, any opportunity that we have to show dogs in a positive light as a companion or working animal to the public that isn't educated that this is a thing is a golden opportunity. My job is to educate as many people as possible that dogs are wonderful companions and working companions. And that this is how we should humanely treat them for their entire lives."
Allison adds her tip of the week from Leading Edge Dog Show Academy on keeping our dogs' coats safe from sun damage.
And check out new tips from Show Dog Prep School, Trupanion and American Dog Fancier!
KNOWLEDGE IS POWER — FRANCIS BACON
Pure Dog Talk is grateful to all of the mentors in our sport who support us with their knowledge, their kindness and their generosity. JOIN us today in providing access to this invaluable "watering hole" for anyone who is thirsty for knowledge. Your pledge of as little as $5/month helps guide the next generation of dog fanciers. Click the "Be My Patron on Podbean" button to join our "listener supported" team at Pure Dog Talk.