155 – Claire Ctibor – Junior Versatility Award|Road to Westminster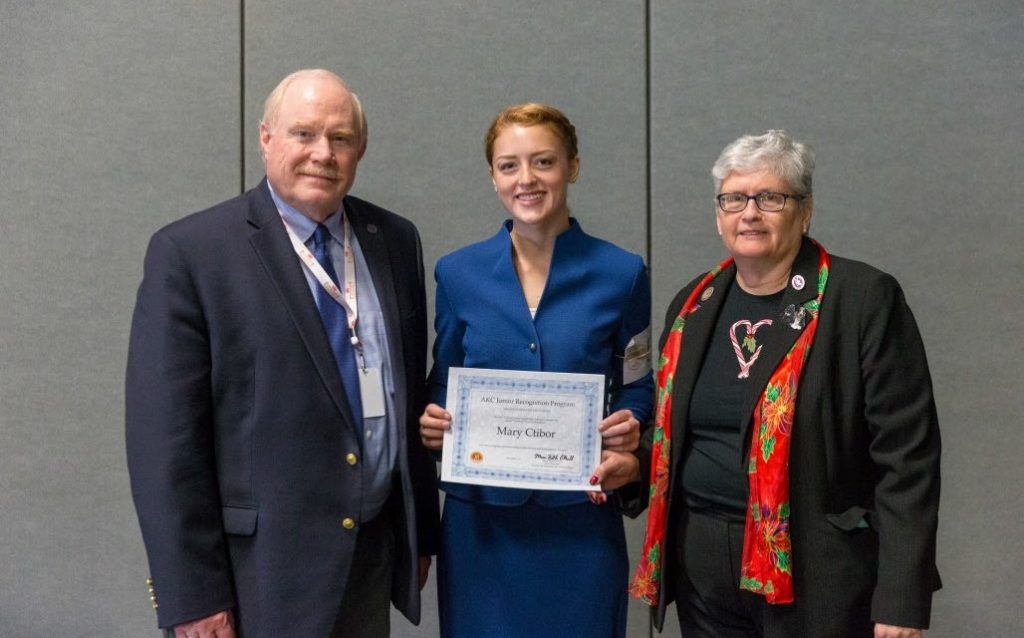 JUNIOR VERSATILITY AWARD – CLAIRE CTIBOR
Claire Ctibor started showing dogs when she was just 8 years old, with a six month old Chinese Crested. At 12 years old, Claire decided she didn't want a "little dog" anymore, so she took over the training and exhibiting duties for one of the family's Brittanies.
Five years later, Claire is headed for her first Westminster Kennel Club show and was one of the first kids honored under AKC's brand new Junior Versatility Award program.
"Dog shows have been a part of my life since I was 8," Claire said. "So that's something I never want to give up. I know I'll have to age out of juniors in six months and it's really sad. It's a huge part of my life. I'm really proud of this. It's something unique that I get to have that not many other people have. I love my dogs more than anything. Doing the versatile stuff with Sailor… he's so smart, can pick up on anything so quickly. I trained him when he was a puppy. It's something I got to do with him, something I get to treasure the rest of my life. We accomplished that together."
CLAIRE'S ROAD TO WESTMINSTER
Claire said she started doing field work with Sailor because he was so energetic and the dog show really wasn't his happy place. "This dog gives me so much, does everything I ask for in the show ring. But it isn't what he wants to do. He would much rather be running like a lunatic finding birds. So this gives him a chance to do what he wants to do also," Claire said.
"I'm really proud of the what Sailor and I have accomplished because I did it all myself. And I bred him. He's even got an Achiever Dog award from AKC," Claire added.
As she preps for her first trip to the Garden, Claire is "super excited" and making up for lost time. "I qualified a couple times before. This is a really sad story. I qualified two years ago but missed entries. I missed qualifying by one point the next year."
While Claire can't miss much school, she and her family are driving up and have plans for a day of sight-seeing on Sunday.
Her partner in crime, so to speak? Her old reliable, Captain.
"Captain will be 12. It's like brushing my teeth in the morning. I know him and he knows me. He's my old man. He sleeps in my bed every night. I take him everywhere and put him in his pajamas when it's cold. He's spoiled rotten," Claire said. "I know what he's going to do. I can trust him. I know every move he's going to make. Sailor, I was worried he wouldn't be able to calm down enough."
VALUE OF JUNIOR SHOWMANSHIP
Junior showmanship and purebred dogs, Claire said, are great teachers.
"If you have a dog when you're 8 or 9 yrs old, that's a ton of responsibility. It teaches good sportsmanship. You're not going to win every time you walk in the ring. I certainly have been humbled more than once by that," Claire said.
"If you love it, it's going to pay off in the end. You have to be willing to do some things you may not want to do. Wake up at 4 in the morning, drive all night. Do what you have to do to make it work," Claire noted.
The opportunity to work with dogs in multiple venues is especially rewarding, she added.
"When you've got dogs, young dogs especially, you need to have something to give them an out. We ask dogs to do a lot for us. They weren't bred to be show dogs," Claire said. "It's good to build a relationship outside the show ring with your dog. Do something maybe he likes. You build a different relationship, it teaches you something new. It's breathtaking to see him out there in the field."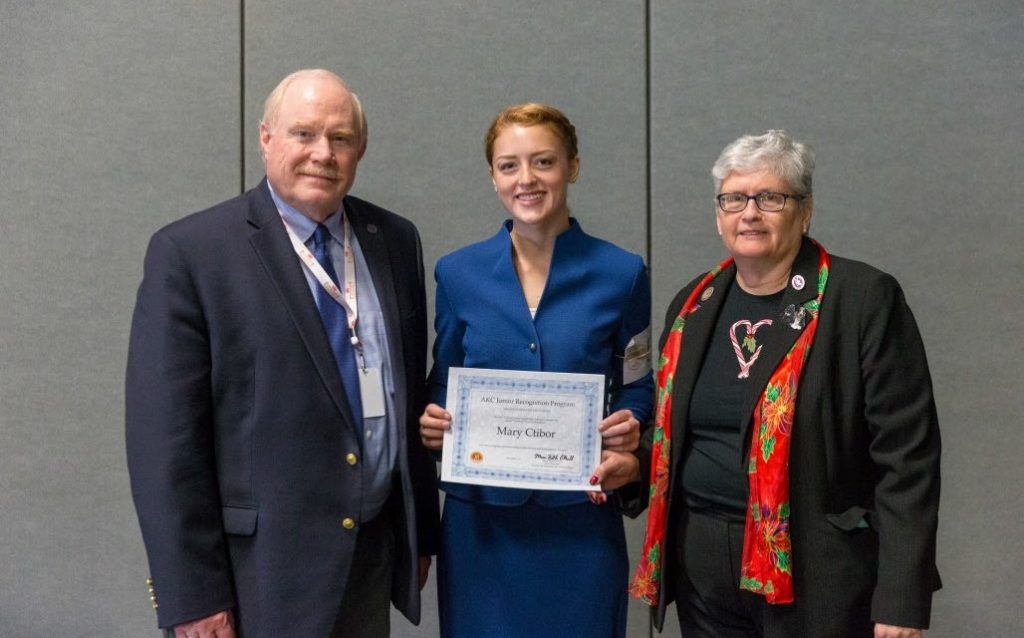 KNOWLEDGE IS POWER — FRANCIS BACON
When you become a patron of Pure Dog Talk you'll tap into an exclusive community of experts to help you and your dog be blue-ribbon best at whatever you do with your purebred dog! Your support helps keep the MP3's rolling at Pure Dog Talk!
As a supporter, you'll immediately gain access to the weekly Pure Pep Talk SMS, Pure Pep Talk private Facebook group, and priority emails. Patrons can choose to level up to the After Dark Zoom and a Patrons Digital Badge for their website— even a private counseling session with Laura on any topic.