249 — Elliott Weiss, AKCNC BIS judge, on "Pleasing his Eye"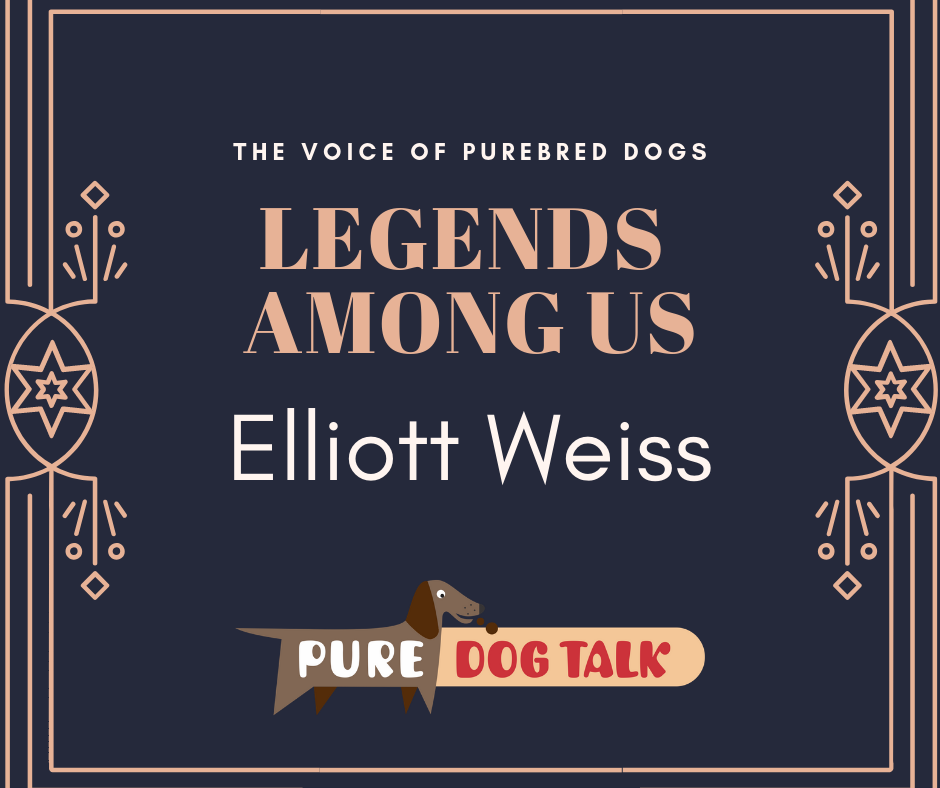 Elliott Weiss is Looking for the Dog that Makes the Picture
In 1956, Elliott Weiss attended his very first dog show, Westminster Kennel Club, as part of an art class project.
Weiss spent 24 years as a top professional handler from 1969 through 1993. Among his big accomplishments, he handled the Irish Setter, Ch. Meadowlark's Anticipation, to a Sporting Group win at Westminster in 1984. He started judging in 1994 and has judged all over the world. A native New Yorker, he now lives in Eagle, Idaho. His initial breed was Cocker Spaniels.
Make the Picture
"I want to please my eye," Weiss said. "The first thing I'm looking for is a picture. I have a picture in my mind of every breed I judge."
Weiss also noted that too many people bait the dog in such a way that their hands are in the way of the judge seeing the dog's expression.
Amateur vs Professional
The Owner Handler-Professional Handler battle is nothing new, Weiss observed, it has been a big thing forever. "If you look back, there are always top winning owner handlers. The cream always comes to the top," he said. "I think of Walter Goodman, Pat Craige (Trotter)… Sunny Shay."
Mentor the Future
"I think we don't do enough for junior handlers," Weiss said. "We need to teach them conformation, have them join clubs, offer Junior workshops. I think we should start thinking how we can increase the sport in 5-10 years, not tomorrow."
That ONE Dog
After 60 plus years in the sport, the dog who stands out, to this day, in Weiss' mind is George Alston's English Foxhound, Winslow (Ch Mr Stewar's Cheshire Winslow, hound group winner in 1984). "I watched this dog walk into the ring and I froze. I put down my brush and just looked at him. Everything flowed into the next piece."
Watch Weiss judge Best in Show at the nation's largest dog show on national television. AKC National Championship presented by Royal Canin will be broadcast New Year's Day, at 6 p.m. ET/PT on Animal Planet.
Learn more:
https://www.akc.org/expert-advice/news/meet-the-best-in-show-judge-for-the-2018-akc-national-championship/
KNOWLEDGE IS POWER — FRANCIS BACON
When you become a patron of Pure Dog Talk you'll tap into an exclusive community of experts to help you and your dog be blue-ribbon best at whatever you do with your purebred dog! Your support helps keep the MP3's rolling at Pure Dog Talk!
As a supporter, you'll immediately gain access to the weekly Pure Pep Talk SMS, Pure Pep Talk private Facebook group, and priority emails. Patrons can choose to level up to the After Dark Zoom and a Patrons Digital Badge for their website— even a private counseling session with Laura on any topic.