292 — Jeff Heim: "Dog Shows Are Not Dying" and Other Punditry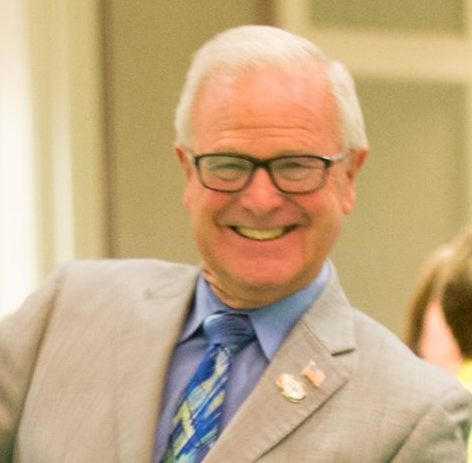 Jeff Heim: "Dog Shows Are Not Dying" and Other Punditry
Professional handler, Jeff Heim, reflects on 50 years of learning, from cattle judging in FFA to observing handlers and judges at dog shows.
As someone who is always willing to help, talk to a stranger or answer a question, Heim observed there is a fine line in mentoring.
"You need to offer advice in a way people will hear it," Heim said. He also encourages new exhibitors to watch other handlers to learn.
"Find the handlers who are above average," Heim said. "Watch them. See what they are doing, take that move home and try it on your dog… not everything works for every dog. Learn what the handler is doing and why, with that particular dog – they've done the trial and error to get to that point."
Heim repeats, for the umpteenth time in a row, the downfall of "drive through dog shows."
"You cannot come to the dog show, show your dog and go home," Heim said. "Spend some time. You spent your money. There's a whole dog show here. Go watch breeds that are similar to yours. Then go watch breeds that aren't similar. Watch the judges all day."
"A judge can only judge what you present to them," Heim noted. "The judges are not going to make up what they want to see, they are going to judge what you show them. The mediocre dog with a great handler is going to beat the great dog with an average handler most of the time. Because the great handler never lets the judge see the dog's faults."
Amongst his myth busting thoughts, Heim blows away the idea of "DNS Lists."
"There is no judge I will not show a dog to. It's a waste of time. You pay your money and take your chances. But know the type of dog the judge will like," Heim added.
In his typical bluff fashion, Heim also opined that dog shows are not dying.
"The sport isn't going to die," Heim insisted. "This sport was going during wars. These days we have a lot of shows and entries are down because they're all spread out. Dog shows are not put on for your entertainment. They are for earning championship points. The entertainment is on you. Put together a potluck with your friends. Sit down, talk, learn about each other. Dog people all have varied backgrounds. Put your phones DOWN! Interact with each other. If you aren't having fun, maybe you need to change your group."
KNOWLEDGE IS POWER — FRANCIS BACON
When you become a patron of Pure Dog Talk you'll tap into an exclusive community of experts to help you and your dog be blue-ribbon best at whatever you do with your purebred dog! Your support helps keep the MP3's rolling at Pure Dog Talk!
As a supporter, you'll immediately gain access to the weekly Pure Pep Talk SMS, Pure Pep Talk private Facebook group, and priority emails. Patrons can choose to level up to the After Dark Zoom and a Patrons Digital Badge for their website— even a private counseling session with Laura on any topic.