220 – Take the Lead Charity Supports Dog Fancier "Family"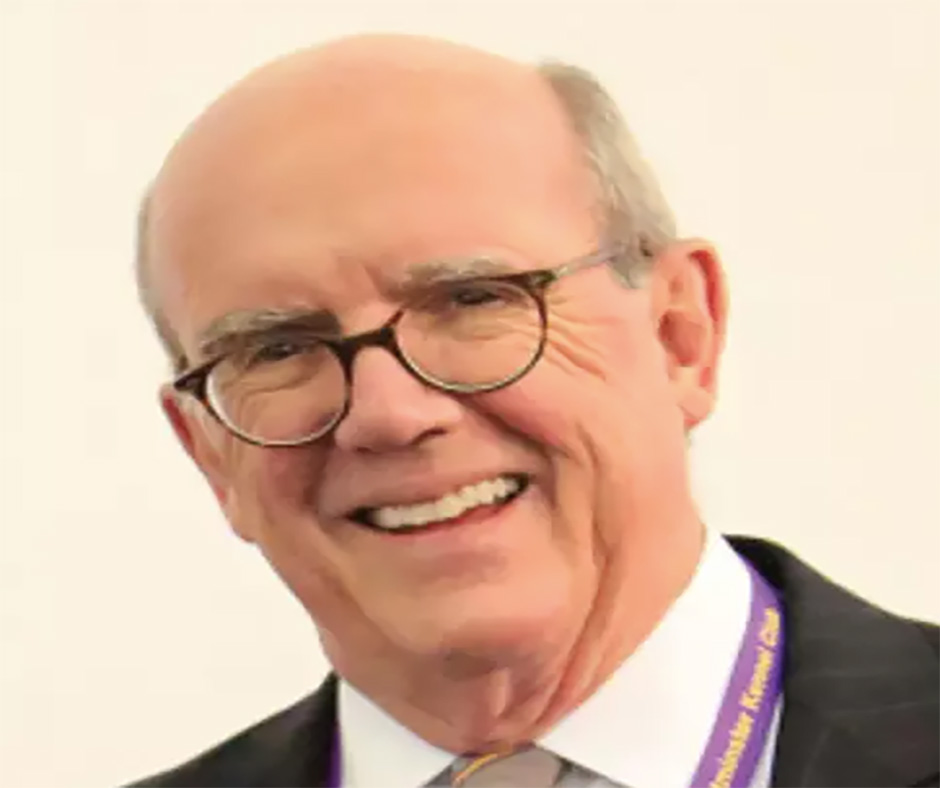 Take the Lead founder Tom Bradley on supporting our "family" of dog fanciers
Take the Lead started with a phone call. Tom Bradley shared his memory of receiving a call for help from a young friend in need. That one conversation, and the subsequent private assistance provided to this individual, launched an enduring gift to the entire dog community.
Since 1993, according to Bradley, Take the Lead has distributed more than $5.5 million in assistance to dog fanciers around the country affected by the AIDS epidemic, cancer and every kind of life-threatening and terminal illness.
"We call ourselves a family," Bradley said. "I've been involved in the sport since 1954. AIDS was the impetus for starting this. It began with one friend who needed help."
Bradley began his involvement in the sport as a teenager exhibiting and later breeding German Shorthaired Pointers, Pointers and Labrador Retrievers under the Luftnase kennel name. He owned and handled other breeds over the years including Cairn Terriers, Whippets, Cocker Spaniels and more recently Border Terriers.
Volunteers give time and money
Bradley is the executive director of the organization which is run by an entirely volunteer board of 28 fanciers scattered around the U.S.
"People are generous with their time and their dollars," Bradley noted.
Today Take the Lead serves an average of 35-40 clients each month, Bradley said, with some continuing to receive assistance over an extended period of time. All applications are entirely confidential and are reviewed only by a committee of three founding members of the organization, he added.
Qualification for assistance is determined by application. Bradley acknowledged that the seven-page form is deeply personal, but the information contained in it, including a doctor's letter and recent income tax filing, is necessary to ensure the funds entrusted to the organization are used appropriately.
Just recently, the organization added a special emergency assistance fund application for fanciers impacted by natural disasters such as floods, fires and earthquakes.
Events help raise funds
All of the money raised by Take the Lead, a 501c3 charitable organization, has been donated exclusively from within the fancy, Bradley noted. Support is provided by individuals, local kennel clubs, the AKC and dog food companies, he added.
Many local clubs hold fund-raising events, like the 25th Birthday Party celebration planned by the Harvest Moon Cluster in DelValle, Cali. next month. Tickets to the event are expected to sell out quickly and can be purchased on the Take the Lead website, www.takethelead.org, or by calling the office at 1-800-814-1123.
KNOWLEDGE IS POWER — FRANCIS BACON
When you become a patron of Pure Dog Talk you'll tap into an exclusive community of experts to help you and your dog be blue-ribbon best at whatever you do with your purebred dog! Your support helps keep the MP3's rolling at Pure Dog Talk!
As a supporter, you'll immediately gain access to the weekly Pure Pep Talk SMS, Pure Pep Talk private Facebook group, and priority emails. Patrons can choose to level up to the After Dark Zoom and a Patrons Digital Badge for their website— even a private counseling session with Laura on any topic.