238 — The friendships and journeys of a successful owner-handler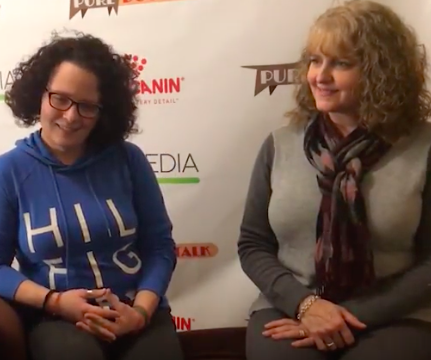 Sealyham Terrier owner-handler at the 2018 Westminster Kennel Club
Olga Forlicz and Leslie Jaseph, Sealyham Terriers breeders, share stories about the international friendships and journeys of a successful breeder owner-handler.
Details matter
Jaseph shares her experience showing in the hyper competitive East Coast terrier groups, many of which are dominated by top professional handlers.
"You have to go in the ring with your dog trained and prepared like any other person in the ring," Jaseph said. "You have to understand preparation and trimming. You can't make an excuse. You and your dog have to be prepared."
No excuses
Jaseph's highly successful bitch was entered at Westminster Kennel Club, but she didn't bring her because she wasn't quite back to top condition from her litter of puppies.
"You have to have high standards," Jaseph said. "Never bring your dog out unless you feel it can win."
US versus Europe
Forlicz, who lives in Poland and is the breeder of Jaseph's competitive bitch, compared European and American shows. She said that the general level of grooming and overall presentation is much higher here in the US.
"In Europe we have famous breeders, but not as many professional handlers," Forlicz said. "It is maybe easier for the average person to compete at a high level."
Forlicz added that while there are more shows in the US, Entries are typically much larger in Europe.
International partnership
Jaseph approached Forlicz to purchase a dog because she was "looking for something tightly bred, that phenotypically was a good match for anything in the US."
Breeders should "Get out your ruler and measure the dog," Jaseph said. "Compare it to standard, break it down." She also noted that within style variations, balance is the key in the breed.
Her general assessment of the breed, although it is numerically threatened worldwide, is that overall coats and movement are good. Her observation is that breeders should pay attention to tailsets and the length and strength of heads.
The full-length video interview also is available at the Pure Dog Talk YouTube channel, here: https://www.youtube.com/watch?v=6qr5CEfpFIk
KNOWLEDGE IS POWER — FRANCIS BACON
When you become a patron of Pure Dog Talk you'll tap into an exclusive community of experts to help you and your dog be blue-ribbon best at whatever you do with your purebred dog! Your support helps keep the MP3's rolling at Pure Dog Talk!
As a supporter, you'll immediately gain access to the weekly Pure Pep Talk SMS, Pure Pep Talk private Facebook group, and priority emails. Patrons can choose to level up to the After Dark Zoom and a Patrons Digital Badge for their website— even a private counseling session with Laura on any topic.